Hello! I am in la-la-LOVE with my new bun style. Details coming soon.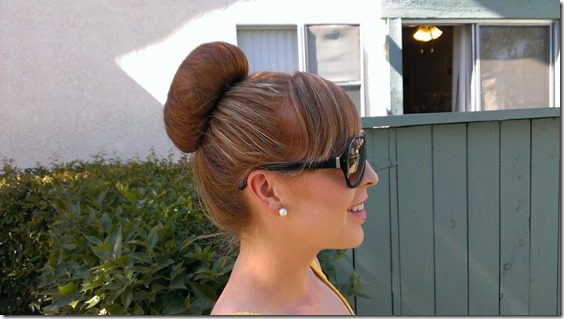 After my 15 miler this morning (it was windy and just so-so) I got ready for Heather's other baby shower (her first one was last week). I also managed to ice, print out her gift (ordered online) and make that massive bun in 16 minutes (give or take).
Me and the baby.
The food was L&L Hawaiin BBQ. It's my brother and Heather's favorite.
Mine too.
We played a game where we had to make a baby out of play dough. I made it to the finals but didn't win.
I even swaddled her because that's the thing to do. Hopefully, Heather will see my swaddling skills and let me babysit so I don't need to have kids myself. It's all part of my master plan.
What time is it?
Time for dessert!
Did you know I love popcorn? Oh, I do. Plus this was special candy popcorn that was cooked with white chocolate and M&Ms.
And the had cookies and milk in the cutest bottles.
I don't want to drink it because it's so cute. But I did.
Me, brother and mom. Love these people more than anything.
Question: What did you do today?