Hello and Happy Monday!
Run: This morning I ran 6 miles easy, without music. It felt good just to pound it out
Eat: Last night I had a chocolate covered strawberry at my mom's and the world seemed a little brighter.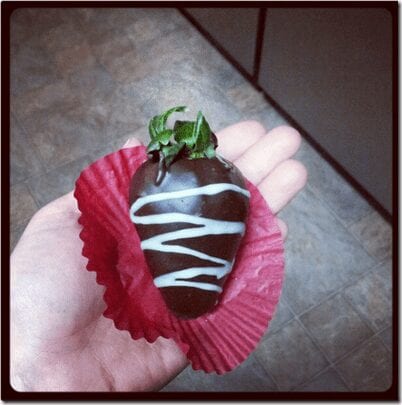 Every week I get emails and comments asking about half marathon training…
I run xyz miles now, Can I run a half marathon?
How long should I train for a half marathon?
What's your favorite half marathon training plan?
If I run 13 miles can I eat 13 donuts? (Yes.)
I make no secret about the fact that half marathons are my FAVORITE distance of all time so I love talking (or blogging) about them. Hello 13 half marathon goal for 2013!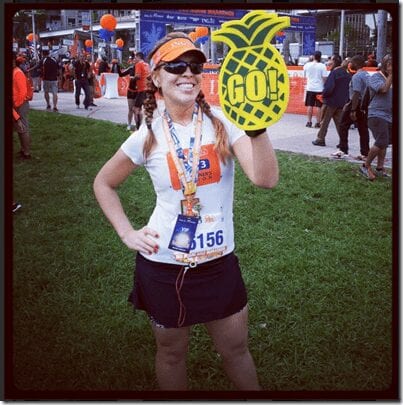 My name is Monica and I am addicted to half marathons…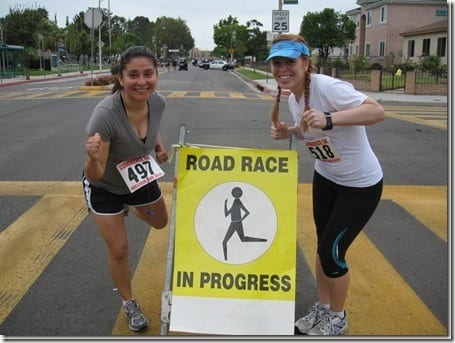 Send help.
Or Gu.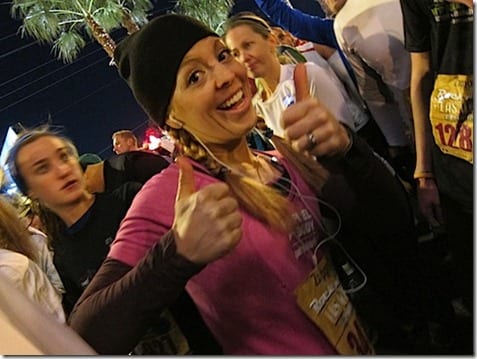 Anyway – this is one of the emails I got this week that I thought I'd answer for the whole class…
Hi Monica,

Help! I've never run a half. Even when I go for a run the farthest distance I usually do is maybe 10 kms (lazy Canadian who won't be converting to miles for you) and that's rare. I run maybe 3 times a week. Depending on the weather. Which was okay last winter but this winter Toronto has been on the colder side and we got snow. It's March and the worst of it is over, the time I've lost I probably can't get back. But I'm considering running my first half on May 26th and would loooooove some training advice.

Please
First if you can run a 10k, or 6.2 miles for my American readers (darn metric system), you can train for a half marathon. You'll need to give yourself about 12-16 weeks to get ready to run 13.1 miles but you can do it!
Back in the day when I was just a little gigolo I searched the internets high and low for the best half marathon training plan.
After running a half mary or twenty I have come to realize the best half marathon training plan depends on your current ability / goals / free time / preferences. So, you probably want to check out a few plans and figure out what is compatible with your life. It's kinda like dating – you have to try out a few types before going the full distance with one. Rrrright
The most tried and true / popular / respected half marathon training plans are:
 Hal Higdon's Half Marathon training plans
If you like the Run/Walk method check out Jeff Galloway
Those plans are free.
RunnerWorld has a Smart Coach program that is more personalized, but costs $$$ (or $$$ eh, for my Canadian friends). <-  I'm not in love with their plans.
My friend Coach Steve offers virtual training programs for half marathons / marathons and triathlons. (I'm thinking about hitting him up for a 'real' training plan for a full marathon this year. We'll see if I wake up disciplined one day.)
Now that you have found 'the one' – stick with it. We all have days when we doubt our training plan (and our own abilities). At least for your first race commit to a set plan as much as you can without being too rigid and driving yourself crazy.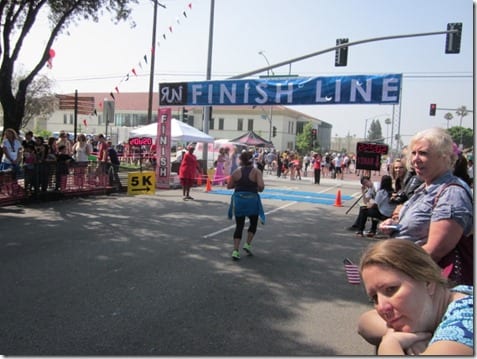 Other half marathon training thoughts:
1.  You do not need to run the full 13 miles before the race – most training plans just have you go up to 10 miles or so. Then, you cut back for a few weeks to rest (or taper) before the race and show up with 'fresh legs' to knock out the mileage. I know it seems scary to think that, but the people that wrote those plans are professionals so just trust that your adrenaline will get you to the finish line on race day.
2. Running is supposed to be a fun, hobby. Find a training plan and a race and remember to treat it like hobby not a job. I don't take anything running too seriously.
3. For your first half I would just focus on finishing not on your time. And enjoy it! You only get one First Race!
PS – If you're local to SoCal you can join the running group  Sole Runners. They train for the Long Beach Half Marathon (or full)  in October. I will probably be running with their group a lot because I love it!
Question: Runners – What's your favorite training plan?
Any helpful tips to share?