Hello, I started my day with a 6 mile run with Tina and Theodora.
Then, I rushed back to my hotel room to shower and get ready for my Fitbloggin presentation Blogging 101. Click here for my presentation. It's not amazing, but beats a handful of post-its, which was my original idea.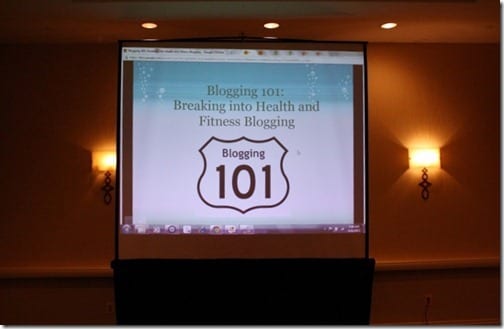 Roni and I didn't think too many people were going to attend this session because I am boring so I wasn't nervous at all! Which is good, we're all just here to have fun, right?!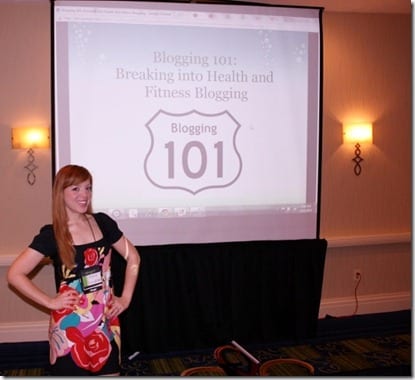 Once I knew the projector was set up I rushed to stuff my face with oatmeal. I love oatmeal made in big batches like this, it's just so creamy!
I sent Ben back to the room with this plate for after my presentation. I like to eat Before and After all my daily activities. Yes – eat, take a shower, eat again – this is my life.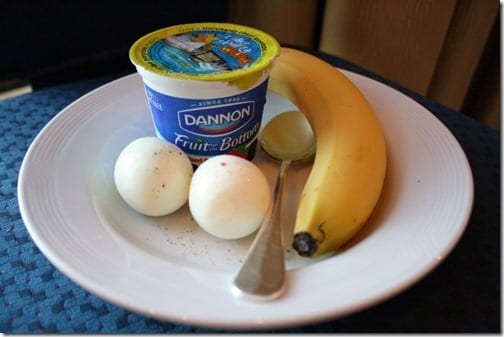 I somehow managed to con 4 people, 1 waitress and some guy off the street to attend my presentation. It was a better turn out than I was expecting. At least I wasn't boo-ed off the stage…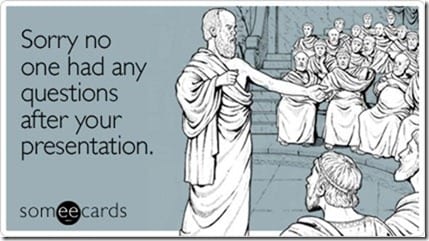 But, the intimate setting made for easy conversation with new friends, like Heather from mile 26.2 and more
And Erin from Enjoying The Chaos, who has gorgeous hair
After my Blogging 101 session I was headed to another session so I could learn something (though, I think I need a lot more help than one or two sessions), but got distracted by conversation.
And friends like Jen from Prior Fat Girl and Elisabeth from Jogger's Life! Love these girls
The plan for the rest of the day involves sightseeing and getting crabs.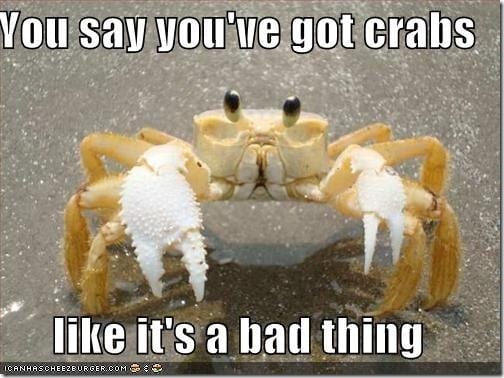 (source)
I'm headed out of Fitbloggin a bit early, so if we haven't met yet please track me down and trip me in the halls come say hi!