Hello! How are you doing? I woke up to a bunch of messages that RER was down. That is always stressful! But if you're reading this now all is fixed. If you're not reading this then I'm really confused on how the internet works…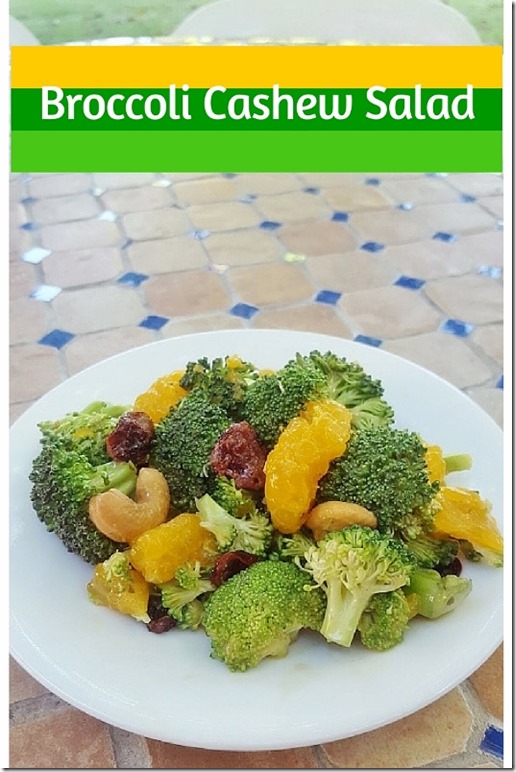 This weekend I threw together a Broccoli Salad for a BBQ with my family. I had a big ol' bag of broccoli from Costco and wanted to use it in a fresh salad. I love a good broccoli salad but most of the time they are super calorie heavy. This one is a little lighter because the dressing is light and there's no bacon (sorry bacon lovers).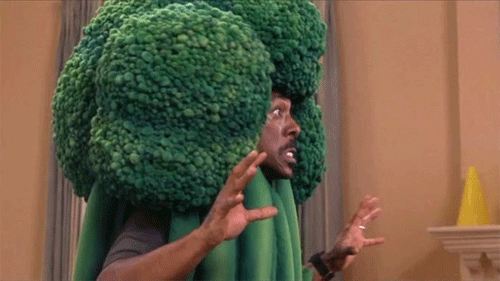 I am sharing this recipe because my mom told me my Nana has asked for it a few times now. She loved the Broccoli Salad and she's not a big salad person!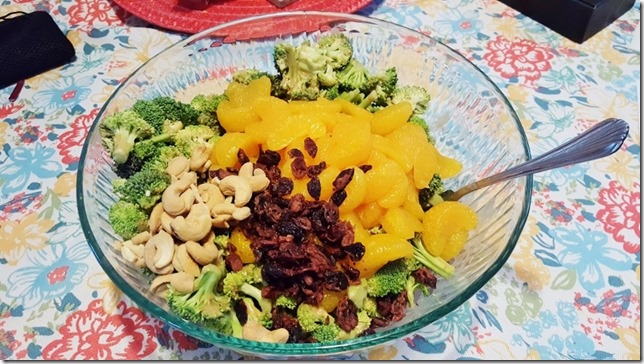 Broccoli Cashew Salad
6 cups raw broccoli, chopped
Peanut salad dressing, to taste – I used about 3/4 of the bottle
1 cup each: cashews, cranberries, orange segments
salt & pepper to taste
Directions: Mix all ingredients and season with salt and pepper to taste. Refrigerate to marinate in dressing for at least an hour (can leave overnight). Stir before serving.  Add more dressing if necessary as the dried fruit and broccoli soak some of it up.
I used this dressing, but there are plenty of other similar options. TJ's has a great peanut dressing and I have seen good ones in the refrigerated salad section at other grocery stores.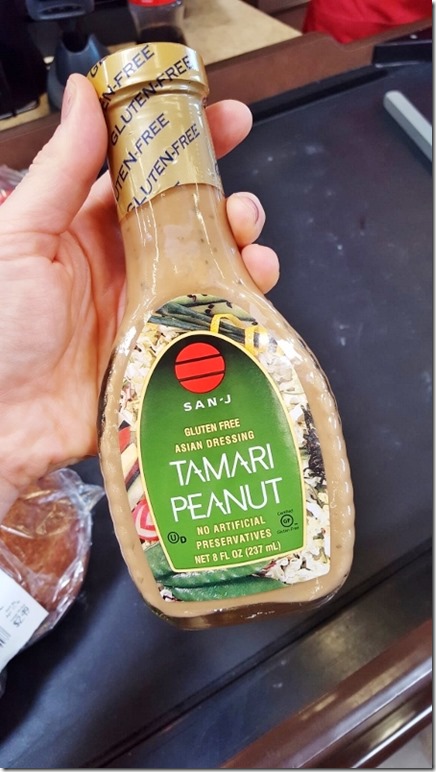 Enjoy!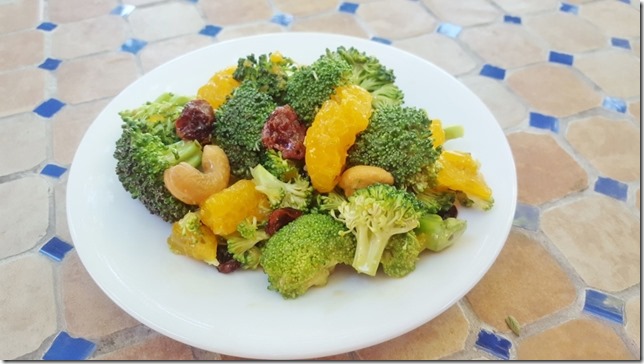 Question: When was the last time you went to a BBQ?