Happy Friday! This morning I did a 3.1 mile run aka 5K to keep my legs loose. I have another long run scheduled for tomorrow so I didn't want to do too much (even though my training plan calls for 6 today and 20 tomorrow – who does that?!).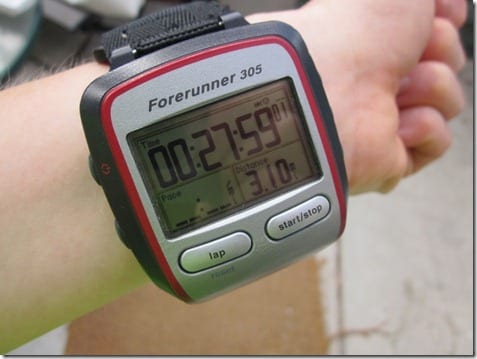 This morning I tried the Max-Support Sports Bra Champion sent me as part of their Ambassador program. This bra is meant to be used for high impact activities like running.
I always wear 2 sports bras when running, because I hate any boob bouncing! But, I usually only buy the cheap kind of sports bras. So today I just wore this one to really test it out.
It has a clasp back, which made it fit like a glove.
I only did 3 miles so I still want to take this out for a long run, but I am happy to report that I was bounce free!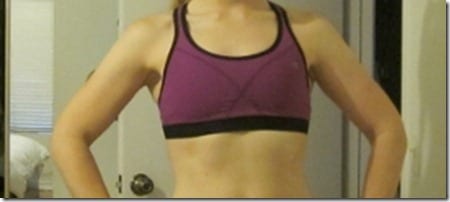 Breakfast was an over easy egg and toast. One side with butter, one with stevia and cinnamon.
Why did I only make 1 egg?! Who eats 1 egg?! I wanted another one.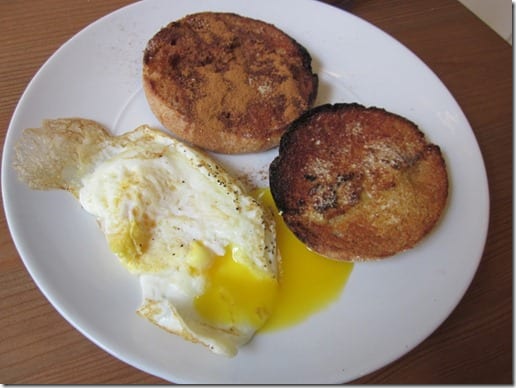 Okay, I only made 1 egg because we had 3 eggs left and I wanted to leave 2 for Ben. But, it left me wanting more.
Now I am off to Zumba and then I have some clients to train. Champion also sent a tank that they suggested for Zumba. This is the Smoothing Long Top.
Just like their smoothing knee pants, it's super flattering. Love that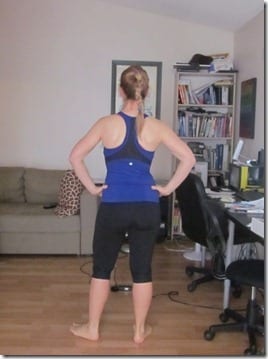 The pants are also Champion, but they didn't send me those. I've always been a fan of this brand and picked those up at Target recently.
Question: What food do you need more than 1 of to feel satisfied?
I'm always going with 2 eggs from now on!