Christmas came early for Ben and I this year. Since we will be out of town on Christmas Day we celebrated with my family tonight. (When we were in Maryland looking for jobs in CA or FL we made a deal that if we lived near my family we would spend the holidays with Ben's and vice versa.)
I brought beer bread and spinach dip to my moms for an appetizer. We used a new port beer and you could really taste it in the bread (which I personally don't think is the best thing, but others disagreed).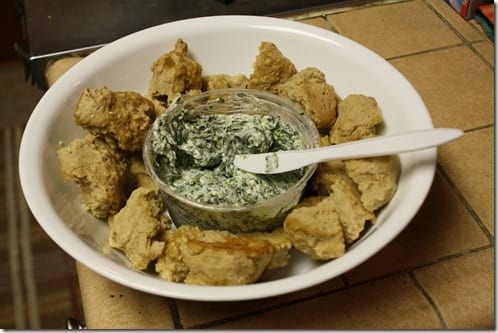 TJ's spinach dip is delicious and has good nutritional stats! I got the beer bread mix from there too.
I hope someone bought me a manicure certificate for Christmas, this is just getting embarrassing.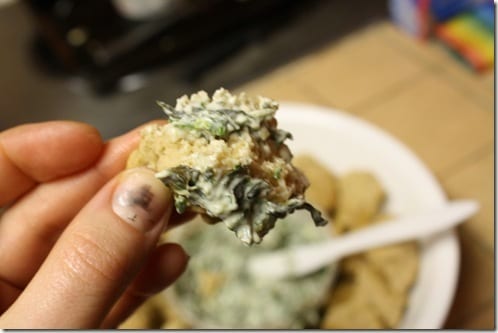 I sipped on some Silk nog while cooking. I've been drinking this stuff for years and think I prefer it to the "real" kind.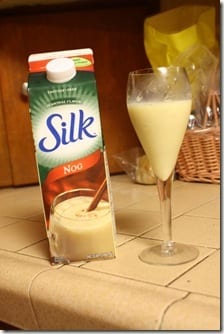 This year's "Christmas dinner" was salmon, green beans and baked sweet potatoes. Up until very recently I would say this is my #1 favorite dinner. Salmon and sweet potatoes with any green veggie would have been my last meal of choice. Now it's #2.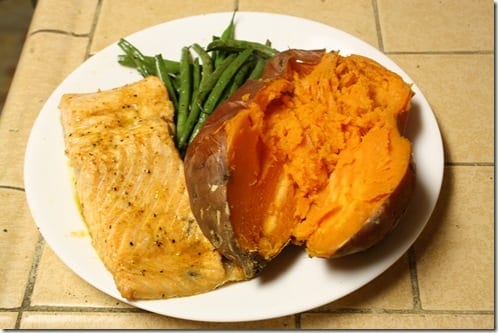 Those sweet potatoes were ridiculous! I meant to cut it in half and save some, but since I didn't cut it before hand I ate the whole thing. Seriously huge.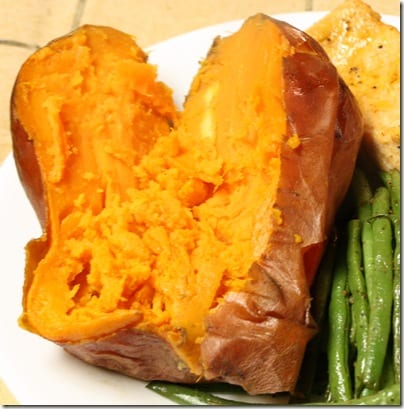 Merry Christmas!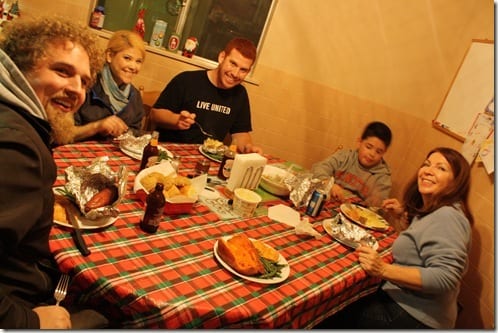 Dessert was old leftover over cake from Matt's birthday. I always thought I was a cookie girl, but I wanted cake tonight! I also had a chocolate candy while opening presents and watching Planet Earth.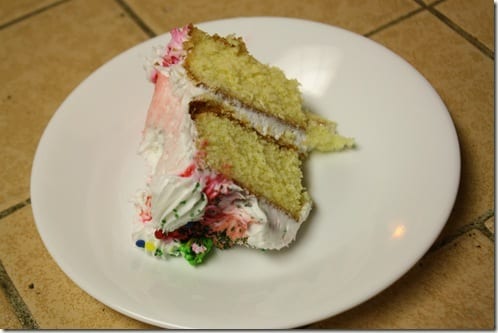 We lit a fire and gathered in the front room to open stockings and presents. Ben and I were the only ones opening because everyone else will be here on Christmas morning.
Oh, and we totally scored! We have a tiny TV and now have enough money in gift certificates for a new one AND we got blue ray home theater set from my brother! Now I'm sad that all I got him was a pair of socks. Okay, that's not true but almost.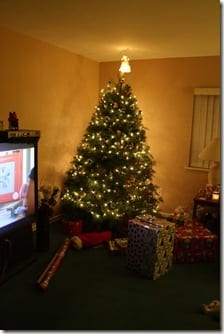 Merry Christmas to all, and to all a good night!