I was out Christmas shopping today and ended up with a gift for myself. I know this is really bad, but I have wanted this book since before it came out (a friend told me about it). I did tell my fam not to get it for me since I was going to buy it for myself. So excited!!!
I am especially psyched to read all about this hidden tribe – they are from Mexico! Those are my peeps! I would like to think I'm a descendant of this tribe. Word to your mother.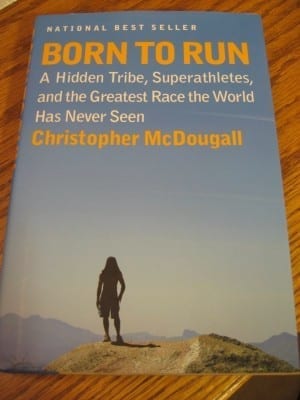 Ben brought left over Chinese food from lunch and I dug into it for dinner. I also ate some of his fries from his dinner. Chinese food and fries = too many indulgent foods lately!
I also got a hair cut 🙂 See that pimple on my right cheek? I have two of them and I keep waking up with them bloody. It's really gross. I feel like a leopard. Yeah, I meant leopard not leper – I'd rather be a leopard, wouldn't you?
I think I need to get my balance back. My goal is usually to eat healthy 80% of the time and fun stuff 20%. Lately it's been more 80% fun and 20% healthy – maybe that's an exageration, but I am off balance!