Hello! I declared Thursday – Three Mile Thursday at boot camp and we power walked 3.37 for our workout today. The ladies love the break from strength and cardio drills and it's a nice opportunity to get to know them better.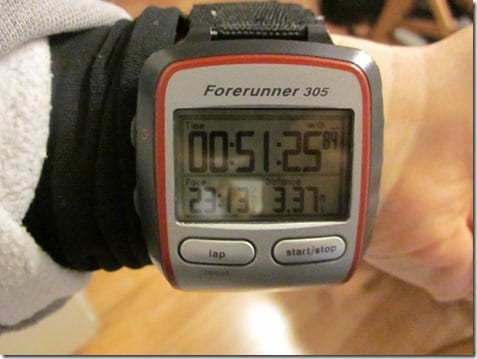 On the way home from boot camp I kept thinking about Cinnamon Raisin Toast for breakfast. I've been craving it for a week now, but don't have any at home. I couldn't stand it any longer and I stopped at the store at 6:40am this morning to satisfy the craving!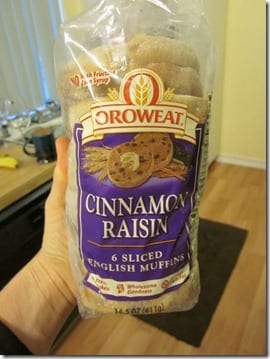 Since embracing Intuitive Eating I always make sure to listen to my cravings to avoid a binge. But, I have a lot of cravings for sweets so that can be dangerous! Sometimes I can satisfy my craving with something on the healthier side of things, sometimes I go big or go home
It's all about balancing needs and wants – it's just hard to find that balance a lot of times! Luckily today's craving was part of a complete breakfast.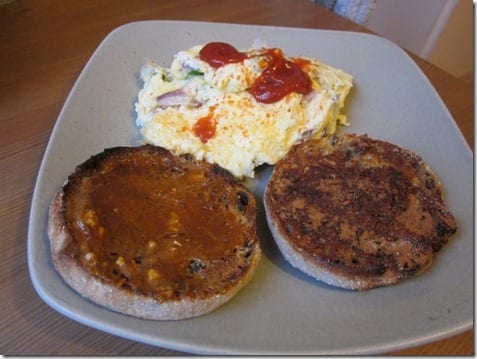 I spread one with PB&PB (pumpkin butter) and the other with butter and a stevia/cinnamon mix. Oh, and I had another half an english muffin while cooking.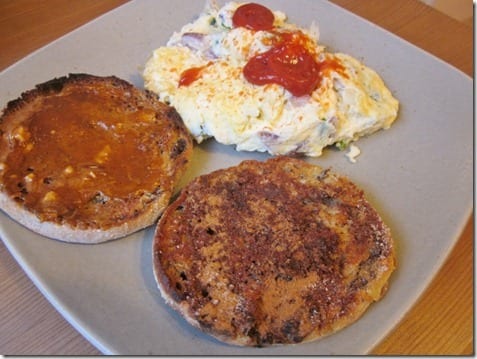 Question: How do you satisfy your cravings? Do you just go for it or try to find a healthy option?
I go for it (but cinnamon raisin toast isn't that big of a reach I know). The most unhealthy thing I crave is probably onion rings but that craving only comes around once in a while. I don't consider fro-yo a craving, but more a necessity.