This morning I changed Tensday to Eightsday because I'm lazy. But, I'll do 9 next Tensday and then finally build it up to ten and keep it there for a longer mid-week run.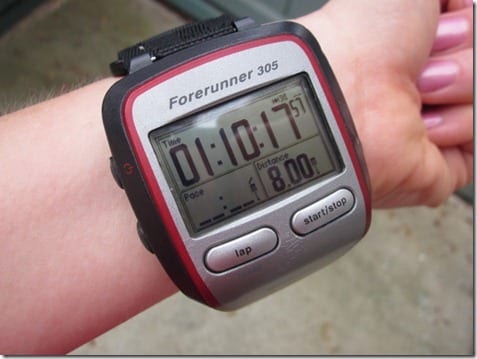 When I got back I had breakfast, cleaned up and started on dinner. Nothing like finishing one meal to cook another, right?
Since I was vegetarian for so long I don't have a lot of "go-to" meat recipes. Plus, I only really buy ground turkey and chicken breasts.  I make "salsa chicken" or turkey meatloaf or turkey spaghetti and that's it.
But I wanted to try something different with the ground turkey and I decided to make Chili in the Crockpot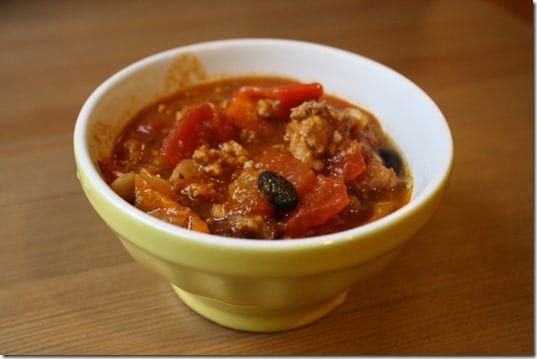 I used the following ingredients: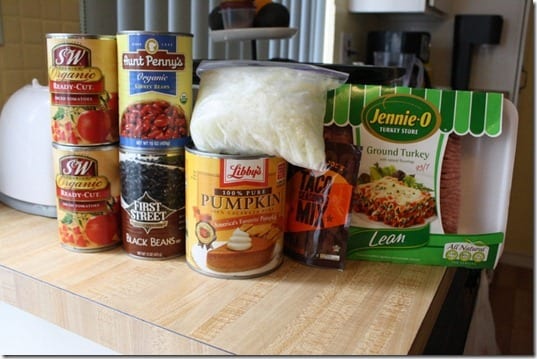 Ingredients:
20 oz. ground turkey
1c diced onions
2 Tb. minced garlic
1c pumpkin
1 packet TJ's Taco Seasoning
1 can each: kidney beans, black beans (drained and rinsed)
1 cans diced tomatoes
1c diced bell peppers (optional)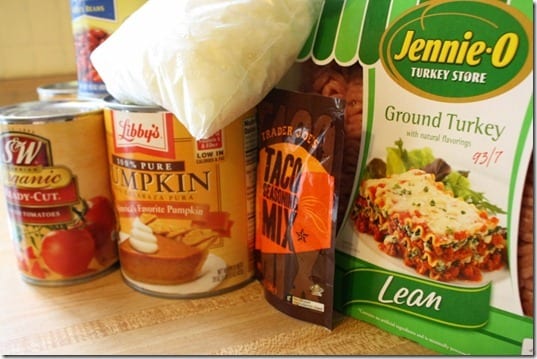 I don't follow recipes, but I did need to ask Twitter for some help on whether or not I actually cook the turkey before putting it in the crockpot.
I was hoping the answer was "No" because the whole point of the crockpot is ONE POT and Easy! But, the consensus was "Yes".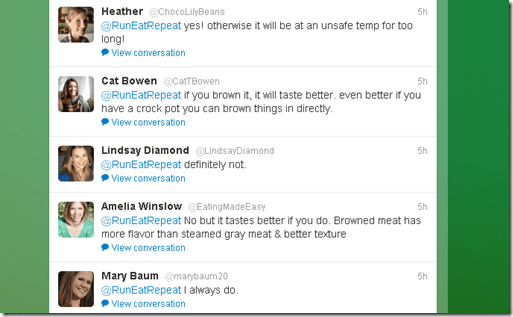 It was Amelia's "gray meat" comment that got me to cook it. Gross.
Healthy Turkey Chili with Pumpkin Recipe
Step 1:  Cook the turkey with 1 cup onions and 2 Tb. garlic.
Step 2: Drain and rinse beans. Add everything to the crockpot. Stir.
Step 3: Turn on Crockpot to low. Set it and forget it (for 4-7 hours).
Step 4: Eat!
I love how colorful this chili is! I call it Confetti Chili
In other news, I went to Costco today and enjoyed their AMAZING Cinnamon Roll Bread. The slices are ridiculously thick – just like I like it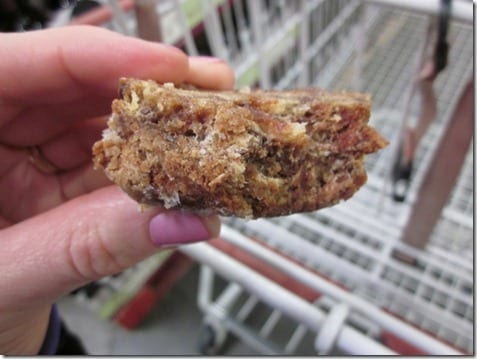 And glazed with a sugar frosting. So good.
Oh, and they're over 200 calories per slice. So, I put it back on the shelf and got one more sample for the road. Don't judge.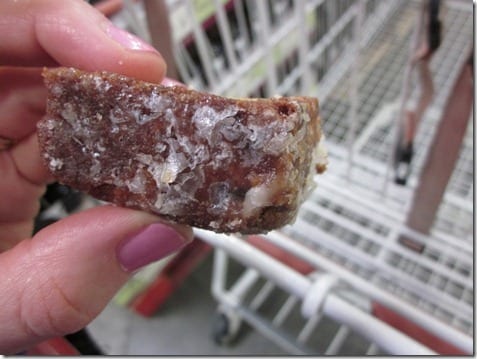 Lunch: Salad topped with a frozen meal and raisins, almonds and dried apples. Weird, but good.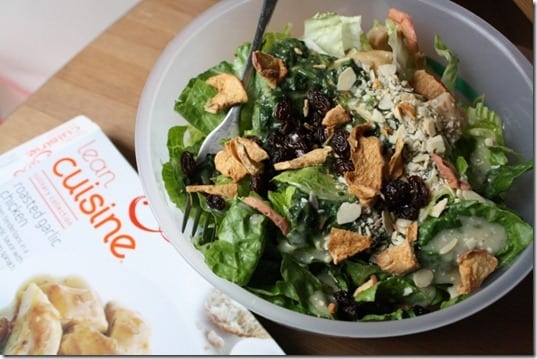 Appetizer: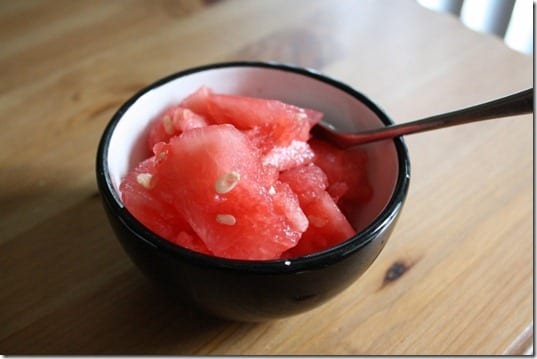 I forgot to share the souvenir Ben and I got from Monterey! We collect Christmas ornaments from our travels and this is our latest addition:
Cause he's my otter half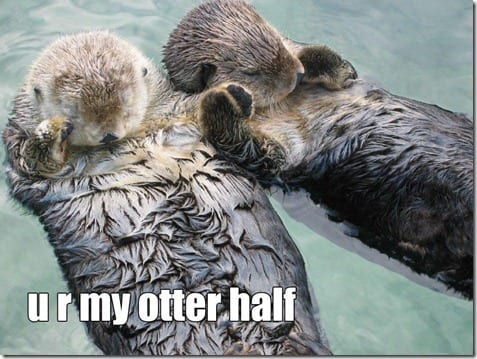 (source)
I have some cornbread baking up to go with the chili. I tried to "healthify" it so I'll let you know how it comes out!