I almost died today!
Yes. It's true.
You guys know how I pride myself on eating dirty grapes because I'm not afraid of some dirt.
Even when I would drive home chomping on grapes and end up with dirty fingers and think about how much of that I was eating…
Even after I ate dirty grapes in Panama and then projectile vomited at the Dole Summit last November – I hung in there and continued to eat dirty grapes…
Until today.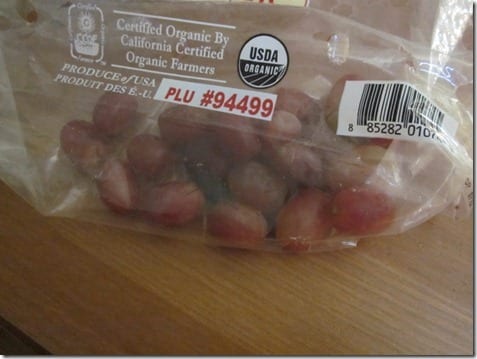 This morning I grabbed a stem of grapes out of the bag and thought I saw a spider web, but ignored it. It's not the first time I've seen one.
Later I went back for more and noticed a big black squished grape and realized… it's a spider! Upon closer inspection I saw it was a Black Widow Spider. I almost died.
Yes, the spider was not alive, but I almost had a heart attack and that's how I almost died.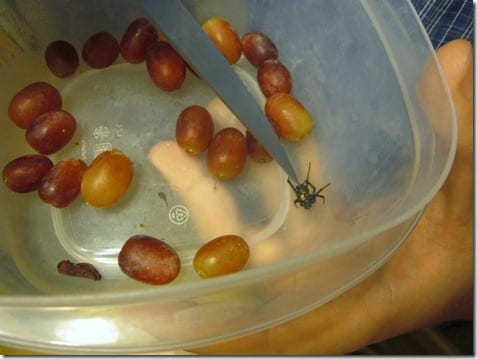 Boo.
After dinner I made a pumpkin cake in a mug. It wasn't my best recipe so I'm going to go back to the drawing board before I share…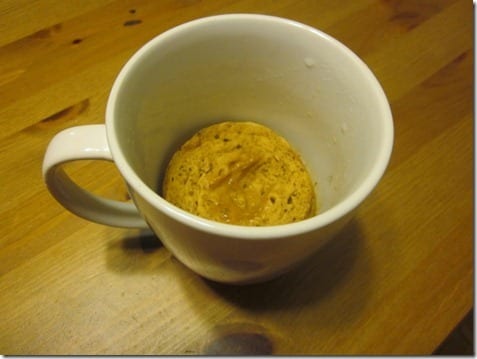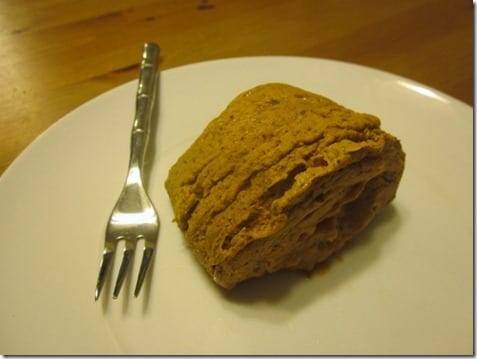 In happier non-spider snack news I met up for iced tea with Melissa from Trying to Heal today! She has been in Peru for the last few months and it was great to catch up!
Note: When I tweeted about the spider in my grapes someone said they just read an article about black widows in grapes. I found a few articles about how this is becoming more common.
This HuffPost article says is a reminder to wash your fruit.  And this story  from Sept is about a woman who had a similar find.