Happy Thursday! My legs are feeling a little tired so I decided to switch today's run for tomorrow. I just dropped my car off to get the brakes done and walked home from there. I'll walk back to get my car later, so about 4.5 miles of walking is my workout today and maybe a little strength this evening.
I almost had eggs for dinner last night because I've been craving them so much! But, pizza won yesterday so I made a scramble for breakfast.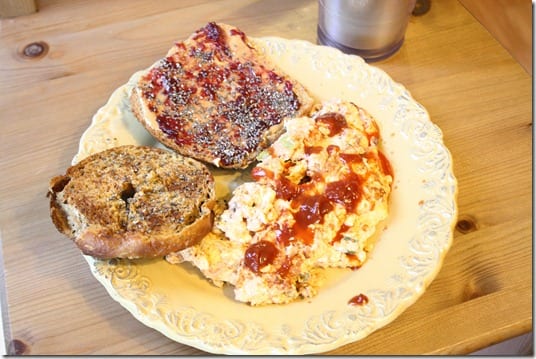 Half a bagel because I ate the other half for a snack yesterday and the super thick end piece of toast. It was a bready morning.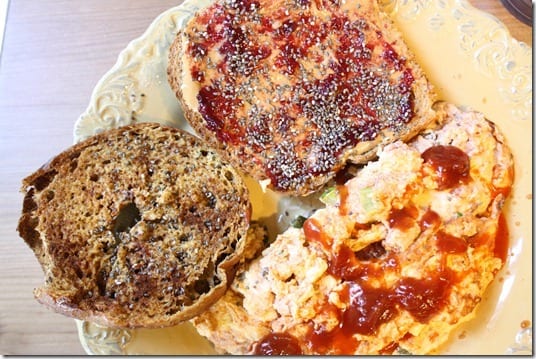 When I got back from the car dealer I had finished off the blueberries and had more iced coffee.  Snack of champions (when paired with some almonds).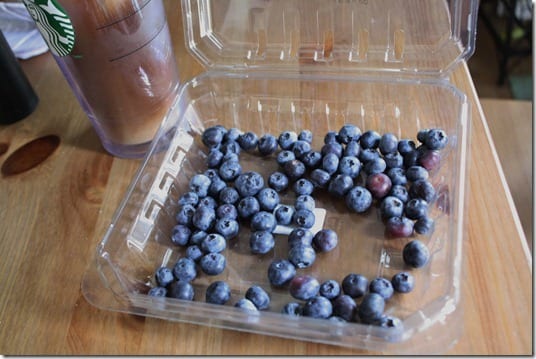 Yesterday afternoon I had a dentist appointment. My dentist is really good and I like everyone there. But, I still hate the dentist. I almost feel guilty because my dentist is so cool! Yet, the dread of those visits remains.
While I was there trying not to be mean to they guy stabbing me in the mouth, I wondered if my clients at the gym hate coming to see me in the same way? Maybe they think I'm not so bad, but wouldn't mind pushing me off a cliff??
Question: Thoughts? Do you dread the dentist? What other appointments do you dread the same way?