Hello and Happy Friday
Yesterday I took a walk and saw this sign in Irvine – the PCRF races are coming next weekend. Check my Race Discounts page if you want to join!
Recently a rep from Luna Grill contacted me to try one of their locations in Orange County. I drive by the Lake Forest Luna Grill all the time and have been 'eyeing' it so I jumped at the chance!
Yesterday's weather was perfection. Shocker.
So, we sat outside.
You order at the front and someone brings you your food. "Someone" who works there, obviously.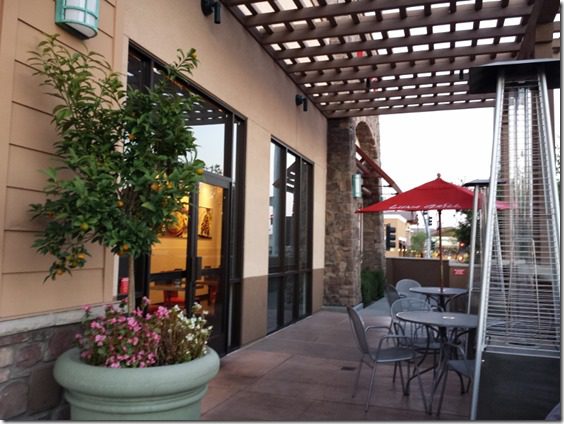 I spotted the Happy Hour Menu – next time I'm all over that!!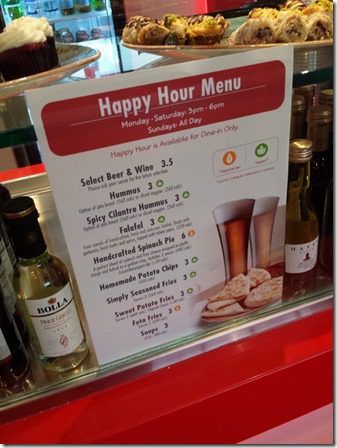 The menu specifies vegetarian, vegan and free range options. Plus they have the calorie count!
I was pretty excited that they have Diet Dr Pepper in the soda machine thinger. YES!
When I spotted "Spicy Cilantro Hummus" on the appetizers section of the menu I had to have it!! Spicy + Hummus = Monican's dream come true.
It was really good, but not actually spicy.
I ordered the Apple Walnut Salad and added Mahi Mahi to it. Loved it – the fish was cooked perfectly (not too overdone like some restaurants do). The dressing was light and sweet.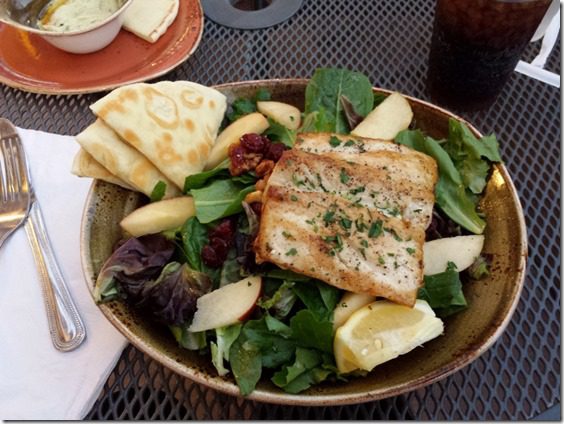 Ben got the lamb plate and I had a bite – it was seasoned so well I don't even know what they used, but we tried to figure it out the whole time to make it at home.
Luna Grill is in San Diego, Orange County and the Dallas area. Check here for locations new you. <- There's also menus and calories counts there if you want to check it out.
I will definitely be going there again. I love that the prices are reasonable and that they have vegan options and fish! I really want to start cleaning up my act (see below) and I appreciate when you can go someone with people who don't have the same dietary needs as you and all get something good!!
Then, I went home and had the most trashy dessert. I have really fallen back into nighttime eating lately and need to get back on the wagon.
This is me. Send help.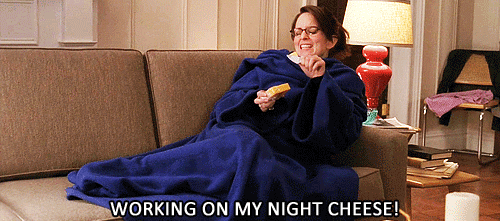 Question: What's on the agenda this weekend?