All the earthquake excitement pushed out my Real Housewives of New Jersey dish!
But first lemme do a quick recap of the day's events eats.
I had a SIAB and a piece of toast with PB&J at some point.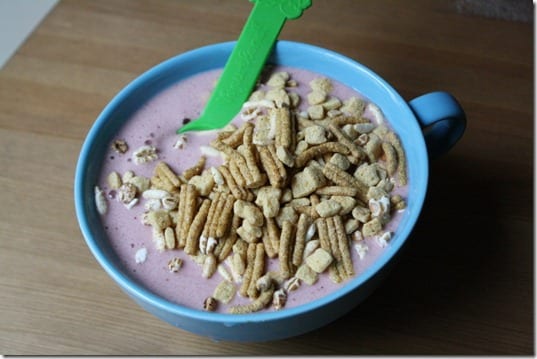 Then after an exciting phone call I started on dinner. I made guacamole with some of my very plentiful avocado stash. Ben brought me this bowl from Mexico because I'm Mexican. 
I chomped guac with celery while cooking. Ole!
I have a question – are you supposed to cut off the asparagus bottoms butts? I do because they're tough, but I don't think you're supposed to necessarily?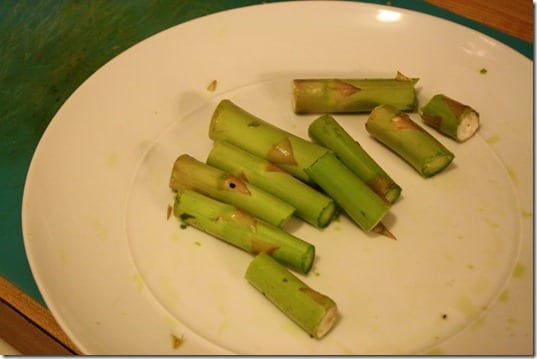 I served it up with eggs. I've been sneaking bites of Ben's breakfast eggs and just realized I need to make my own.
Okay, so this week is pretty much Reality TV porn for me. First, The Real Housewives of New Jersey Season Four premiere did not disappoint. But, I am frustrated that I still don't know what the big drama was they eluded to in the last reunion?! C'mon – what is up with Teresa and Jacqueline's stuff?
If you're obsessed with this show like I am, I thought I'd pass on the housewives' twitter handles. Follow me following them
Here is People Magazine's article on the episode (mostly about Teresa's drama).
And watching Jacqueline and Caroline take a walk makes me want to move to NJ and walk with them. I need a friend.
Then, Bethenny was on tonight! I think she and Jason need to go to couples therapy. They really want it to work, but can't figure out how to work through their problems. (Disclaimer: I think everyone should go to therapy. I'm a fan.)
Question: Do you cut off asparagus butts?
Thoughts on the Real Housewives of NJ on Bethenny??