Hello! How's it going? Today I spent some quality time with my little brother on a wild goose chase for some supplies he needs for summer camp. Long story short we went to the wrong place and then didn't make it in time to the second place! Boo. And since I really didn't want the whole day to be a waste I added in a lil fight with my madre. Busted Monican.
Well, at least the dogs were happy because I gave them treats.
And after that day I needed a treat too!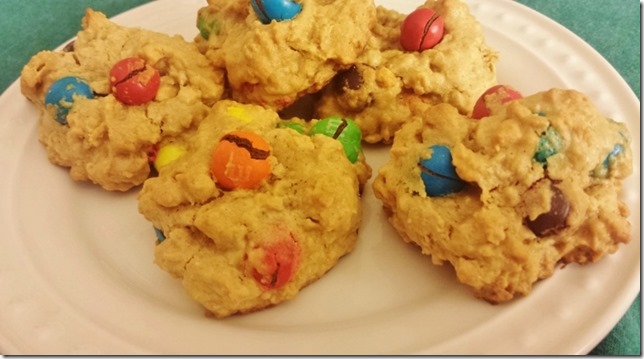 I made my special 3 ingredient Peanut Butter Cookies but referenced my #3 life rule = Everything is better with chocolate. So I make these PB Oatmeal cookies with M&Ms. And just like that, life was great again.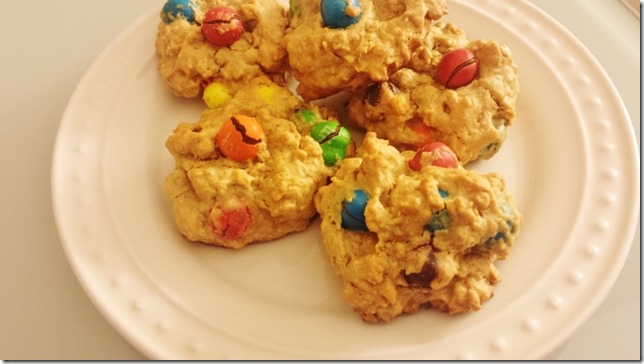 PB M&M Cookies Recipe
Ingredients:
1/2 cup PB
1/2 cup sugar
1 egg
1 packet Maple Brown Sugar Oatmeal
M&Ms – I used crispy
Directions: Heat oven to 350 degrees. Mix all ingredients. Drop by spoonful onto sprayed baking sheet. Bake for 7-10 minutes or until done.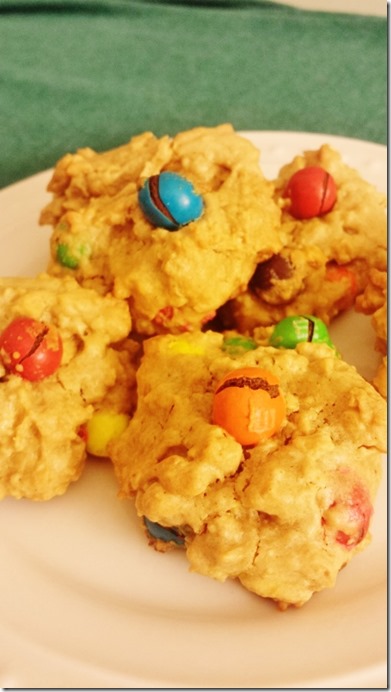 Then, eat them all because you had a stressful day and want to feel worse, but about something else.
Question: What's your favorite kind of M&M?
I love dark chocolate.