Hello! This morning I did an easy 5 miler with my brain movies. It was nice
And I ate food.
Then I got my eyebrows threaded. I do threading instead of waxing because otherwise I look like the flying tomato for 3 days. I think threading hurts more than waxing, but you gotta do what you gotta do.
Tonight's dinner featured Skinny Noodles. The company sent me a big stash of them recently. It's been a long time since I had Shirataki noodles and these are basically the same thing.
They are zero calorie noodles! Isn't that crazy? I think they're made of unicorn meat and organic oxygen.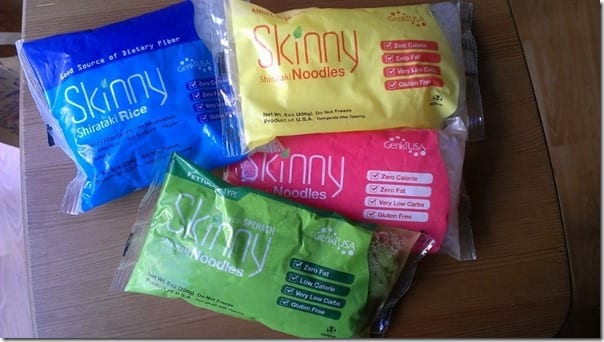 I knew from experience that it's important to rinse them very well before cooking with them. So, I rinsed them thoroughly and then patted dry with a paper towel.
Then, I added them to my chicken in peanut sauce stir-fry and mixed it all up. It was delicious!!!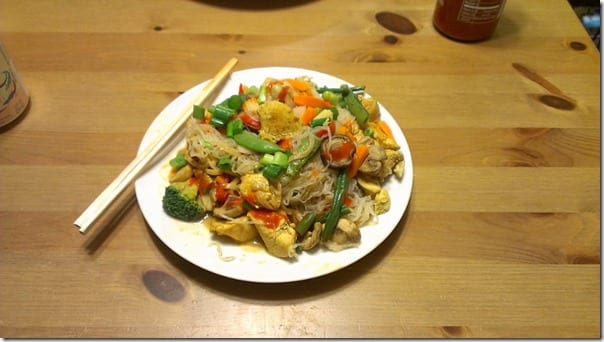 INGREDIENTS: Purified Water, Konnyaku Glucomannan and Calcium Hydroxide
Product of U.S.A.

I'm A-okay with the consistency, I think that's the only odd thing for someone that's used to 'normal' rice noodles. These noodles are best used as a replacement for Asian type dishes more than Italian noodle dishes.
Peanut Sauce Recipe:
1/2 cup peanut butter
2 TB. Sriracha
1 packet stevia(or your fave sweetener)  OR 1 Tb. agave/maple syrup
1 TB. soy sauce or liquid aminos
4-5 TB hot water <- I was cooking rice noodles too and used the boiling water from that. Add  more water for thinner sauce.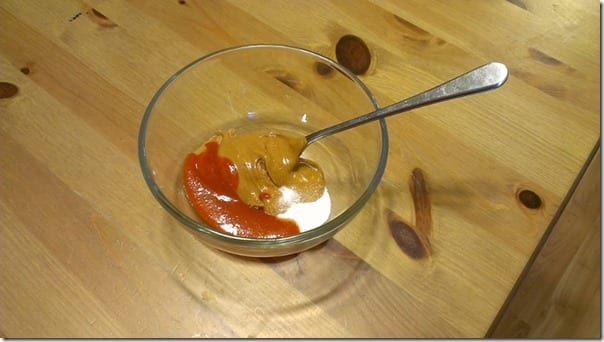 Mix it up. Eat it up. The end.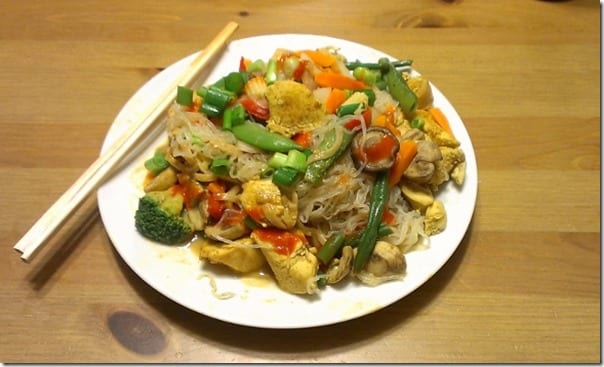 Today I wore my new favorite shirt and put it on Instagram because I've recently come to realize that beauty and fashion bloggers get the mean hookup in blogland.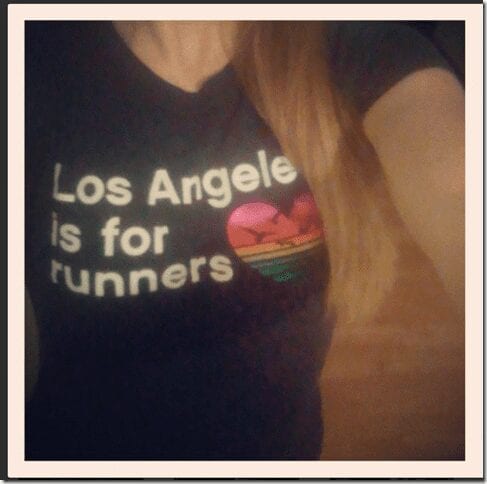 So, I'm thinking about switching to be a fashion blogger. Just need to figure out who to work yoga pants into every style trend post…
Okay maybe not.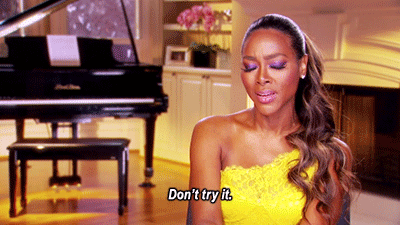 See ya later!