Finally! I'm finally sharing the super easy sheet pan recipe I made for meal prep for my family two weeks ago. Since then I've made it two more times at home. I'm loving sheet pan recipes because I use foil over the pan so there's barely anything to clean after and you can make two (or more) sheet pan recipes at the same time. This is the way to be a meal prep machine without spending a ton of time cooking. Boom.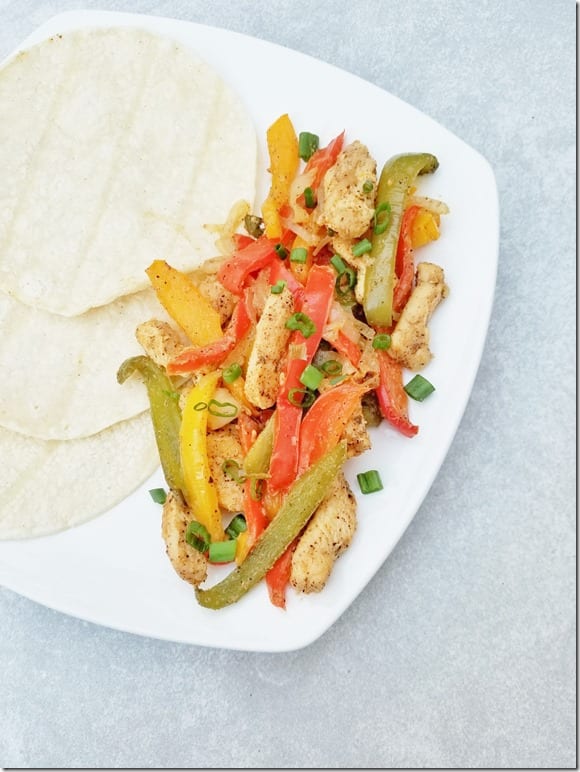 Grab some bell peppers. Oh, and get one onion.
You can probably use any raw chicken in this recipe. I scored boneless skinless chicken breast tenders and cut them a little bit thinner.
The cooking time will vary depending on how thick the chicken is so just be aware of that if you tend to not like salmonella, ya know?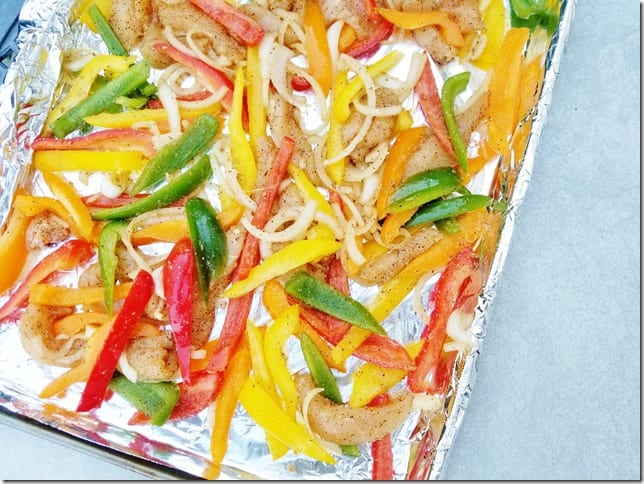 Sheet Pan Chicken Fajitas Recipe
Ingredients:
4 bell peppers
16 oz chicken breast (boneless skinless)
1 onion
spices: Salt & Pepper, Garlic, Chili Powder, Cumin
2 Tb. olive oil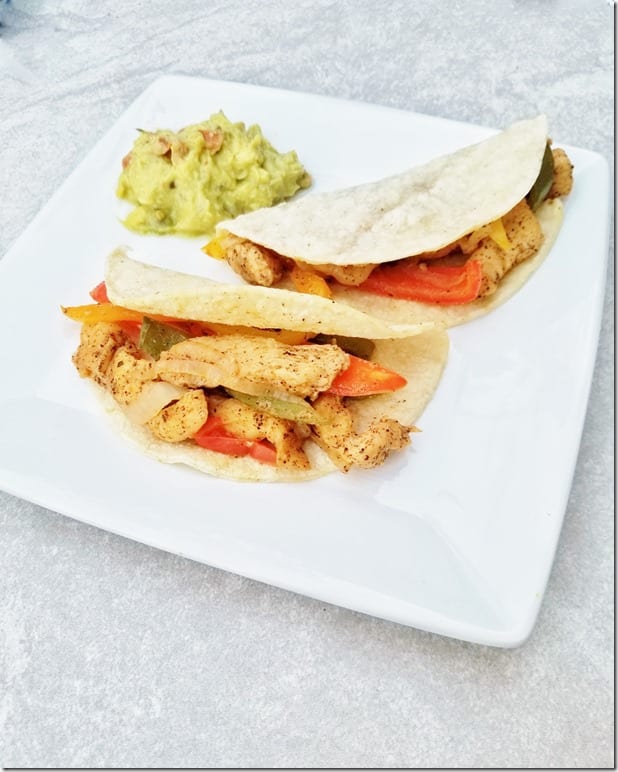 Directions: Pre-heat oven to 375 degrees.
Slice chicken into strips (you can also buy it cut into strips or small chunks). Season with S&P, garlic, chili powder & cumin ~ 1 tsp of each or to your preference and toss to coat. Chop onions & bell peppers into strips. Season with olive oil and S&P. Combine and place on sheet pan (I covered mine with foil or easy clean up).
Bake at 375 degrees for 20 to 25 minutes. Stir after 10 minutes. Cooking time varies – make sure chicken is cooked through and veggies are done to your liking.
Serve with tortillas and guacamole.
Enjoy!
Yep. That's it.
Want more 5 ingredient recipes? Or sheet pan recipes?? Or…. um, skinny cocktail recipes??? (That you can make while meal prepping)
Let me know!