Hello! How was your fourth of July?
I spent the day at my mom's eating a vat of guacamole. The trees gave us 3 tons of avocados and we gave a ton away and still have another two tons to eat. Luckily, I'm willing to do my part…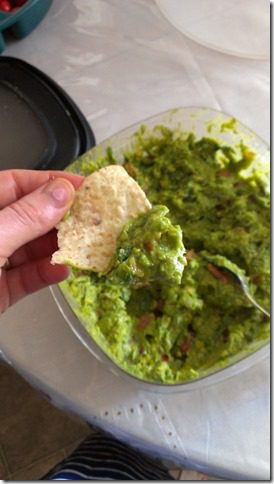 I made a salad with TJ's Honey Roasted almonds and Champagne Pear Vinaigrette.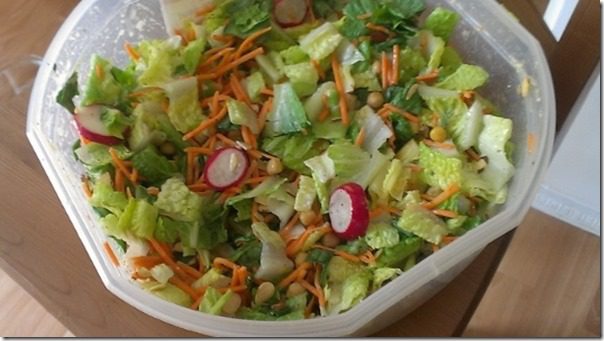 Then we hit up the pool…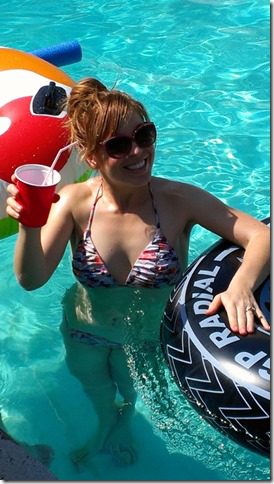 This morning I did a short run that included a 'run by' the Farmer's Market. I wanted to grab a few things and walk back. Unfortunately, I was too early and am going to have to hit it up later.
Speaking of delicious produce…
July is National Watermelon month!
I got the bowl I painted in New York in the mail this week. I think you know what I'll be filling it up with…
And I have to share this Minion Watermelon carving. Too cute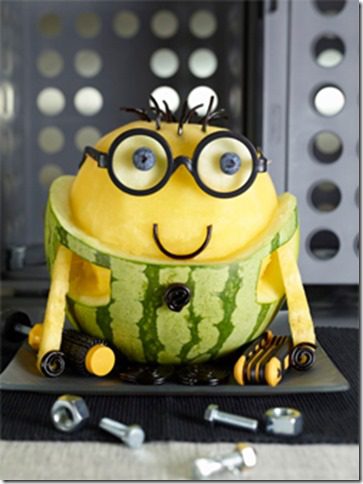 (image source)
Check out more watermelon carvings here.
Updated to add: Enter the Watermelon Carving Contest from the National Watermelon Board here!
The categories are super fun:
Most Elegant Carving
Best Fruit Basket Carving
Funniest Carving
Best Animal Carving
Best Watermelophant
Flashback Friday – My super old school How to Cut a Watermelon video
Question: What are you doing this weekend?