Hello! Here's a fast French Toast recipe you can make any day of the week. The ingredients are simple – probably food you already have right now. And it only takes about 7 minutes to mix up the eggs, dip the bread and cook. (It takes me about 2 minutes to devour it, but I'll work on that later.)
It's a great post-run meal because it has whole grain carbohydrates and protein – both are important to fuel your body!
It's also a good choice because … syrup.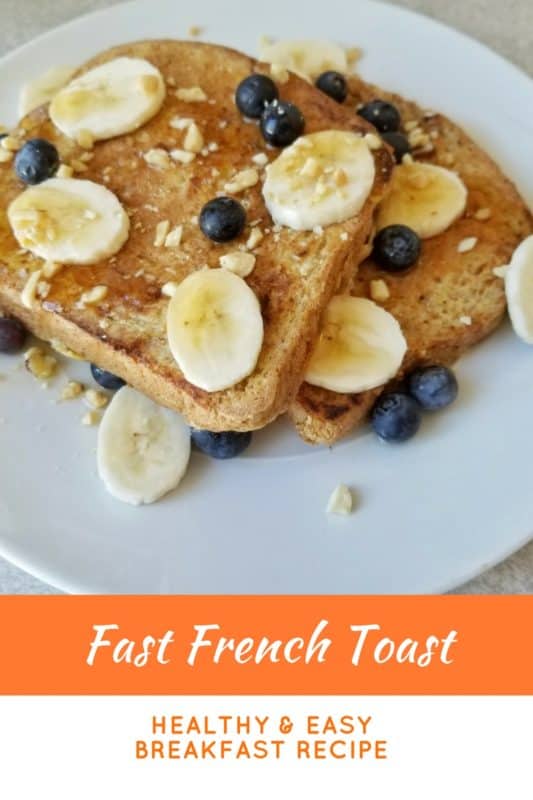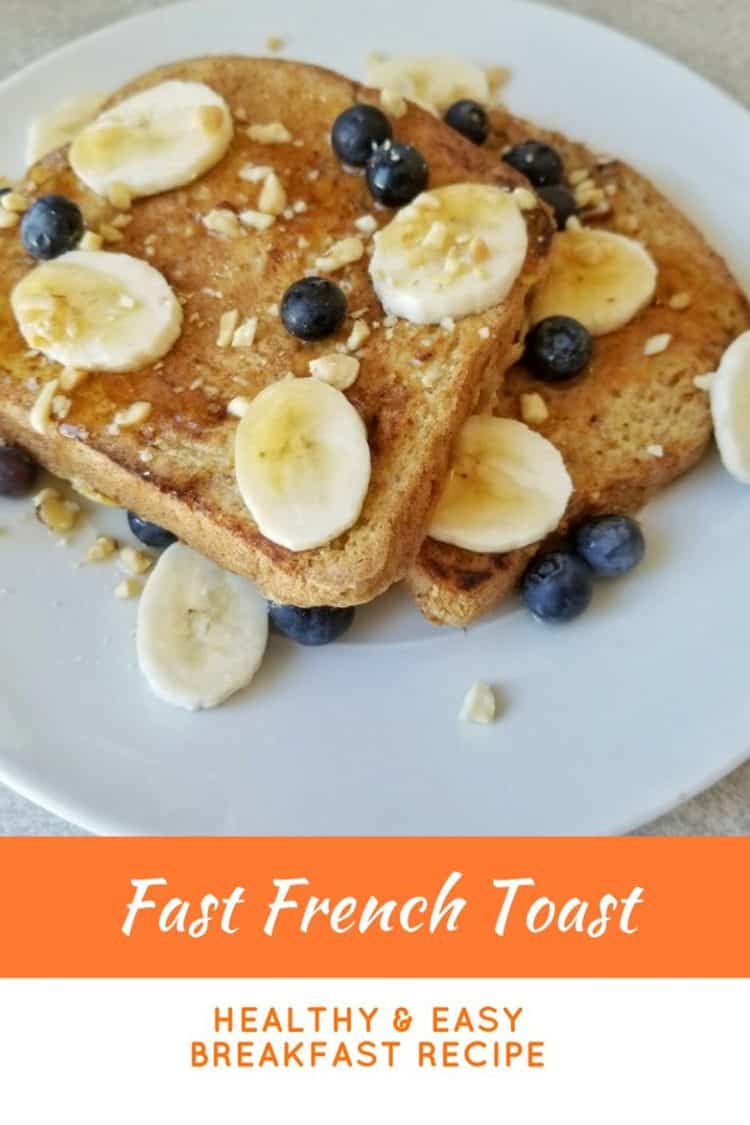 Fast French Toast Recipe
Ingredients:
2 slices whole grain bread (or gluten free)
egg mixture: 1 egg, 2 egg whites, 1/4 tsp: cinnamon & vanilla extract, dash salt
Toppings: maple syrup / honey, nuts / nut butter, fruit
Directions:
Heat skillet and grease with coconut oil or butter.
Mix egg mixture ingredients in a shallow bowl.
Dip bread into egg mixture, distributing evenly on both sides of each piece.
Place egg dipped bread in hot skillet,  flip half way through and make sure it's cooked through. It usually takes about 2 minutes each side depending on heat.
Top with your favorite French Toast toppings!
Enjoy!