I skipped my run this morning to cram a bit before my test. I have not been able to concentrate as much as I need to and this weekend didn't help! So, a bagel, coffee and my notes made up breakfast.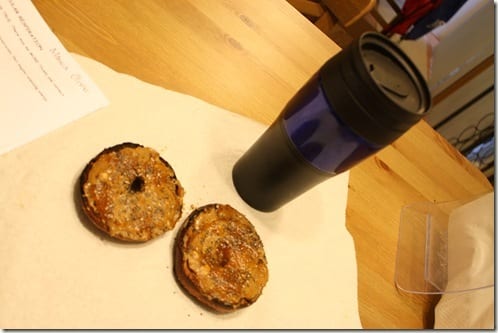 These are the high-protein bagels I mentioned the other day – Western bagel's Perfect 10. They are low cal and high protein BUT they taste a little weird. I don't know how to describe it, all I know is both Ben and my little brother thought they were gross – and they had no clue they were "different" bagels before tasting them.
Fun fact: Our Christmas tree lights are hooked up to the same switch that keeps our internet on, so if I'm on the computer I'm also in Christmas mode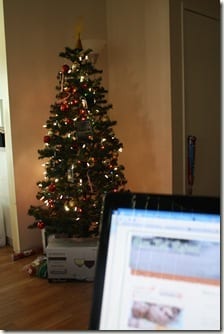 Okay, I should stop OD-ing on grapes and get in a littler run!