I woke myself up before 2am to watch the Royal Wedding. It was fun to "watch" it with my twitter friends. But, after 3 hours of sleep I am afraid I'm going to be a mess for my 2nd day at my new job! Guess the iced coffee will be flowing!
Truthfully, a little huge part of me wanted to be a princess. Guess that dream is crushed. But Kate Middleton looked amazing. I loved every minute of it.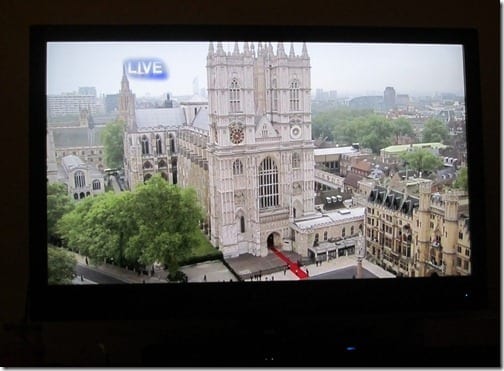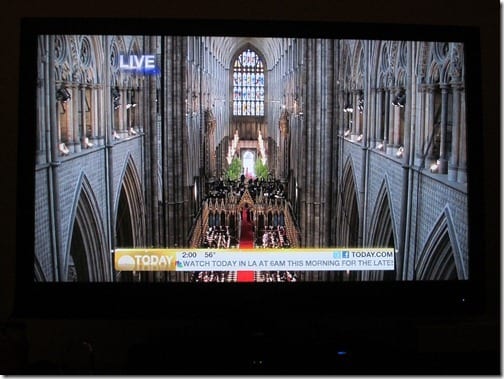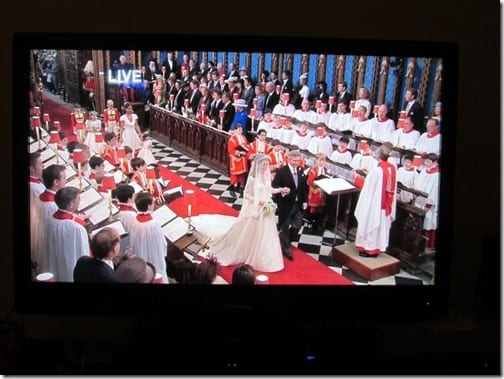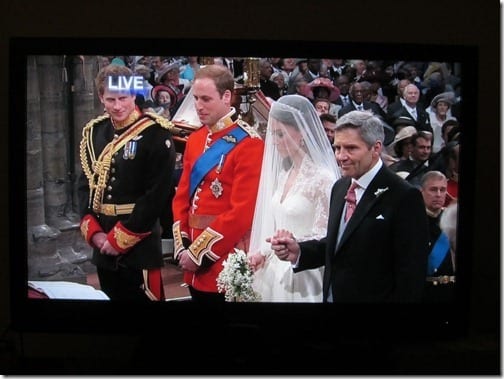 (source)
I held out as long as possible, but finally made a midnight snack breakfast. Toast with PB&J for now and probably a snack at my normal breakfast hour!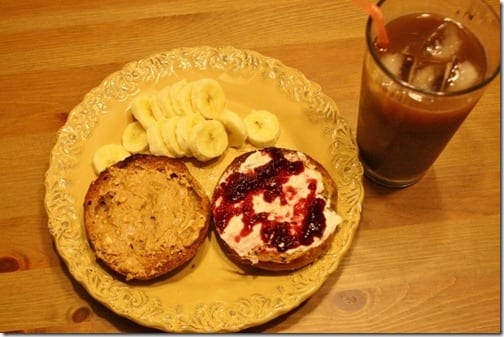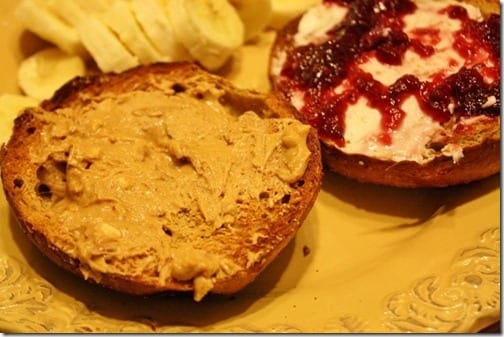 For this week's Fitbloggin Friday we're talking to Tina from Carrots N Cake. She'll be speaking at Fitbloggin in a few weeks too!
1. How long have you been blogging / why did you start?

A little over 3 years now/February 3, 2008 (National Carrot Cake Day!)

2. What topic are you speaking about at Fitbloggin?

Blogging and responsibility.

3.  Why do you think this is an important topic?

There's a gray area of where you draw the line between the blogger's responsibility and that of their readers. It'll be interesting to hear different perspectives. 

4.  What are you most excited for at Fitbloggin this year?

Seeing and meeting blog friends!
Thanks Tina! Her book is officially out May 4th, but pretty much already been spotted a ton of places! Check it out buy it.
Now I'm off to chug buckets of iced coffee and pile on equal amounts of under eye concealer. God Save the Queen… and all the people who got 3 hours of sleep and now have to go to work…
Question: Been to London? Watched the wedding?
I want to go to London so bad now! I went a few years back and would love to visit again with my Prince