Hello!! How is it going? The day after the marathon we went to the Dead Sea to relax and take in all the sights and sounds and salt. It's one of the saltiest bodies of water on Earth (at 32% salt vs. about 3% salt in the ocean). I woke up early and walked on the treadmill for a bit to loosen up.
Breakfast was the usual feast…
Then, the group piled into the van to head to the Dead Sea. It was about a 1.5 hour drive from Jerusalem.
It's so weird, I didn't feel like I was across the world from home. This looks a lot like some parts of California
On the drive we learned more about Jerusalem history and some of the strife that has been going on here for years. Gaby our guide was so good about answering all our questions and I had a ton. The border between Jerusalem and Jordan goes right through the Dead Sea.
I was really excited to get into the water. I was hoping it would magically heal any lil tightness from the marathon. Supposedly people come from around the world to enjoy the Dead Sea's mineral rich waters to help heal them.
The water is very buoyant because of the salt content. We were told to get in to our knees and then just sit back and the water would hold us back. We look silly because it was cold so we stalled like this for a while before committing to it.
It is very cool! The water keeps you up floating no problem. It almost felt thick.
\
\
The Dead Sea was amazing. The water was thick and so salty. After I got out and dried off I was COVERED in salt crystals. My skin also felt almost oily for the rest of the day. I guess it has a lot of minerals too. I kind of went crazy in the shop there and bought some Dead Sea salt for my bath and lotion and soap.
We ate lunch there…
Then, we headed to Tel Aviv for dinner. On a rest stop I spotted this fun bathroom and a McDonald's.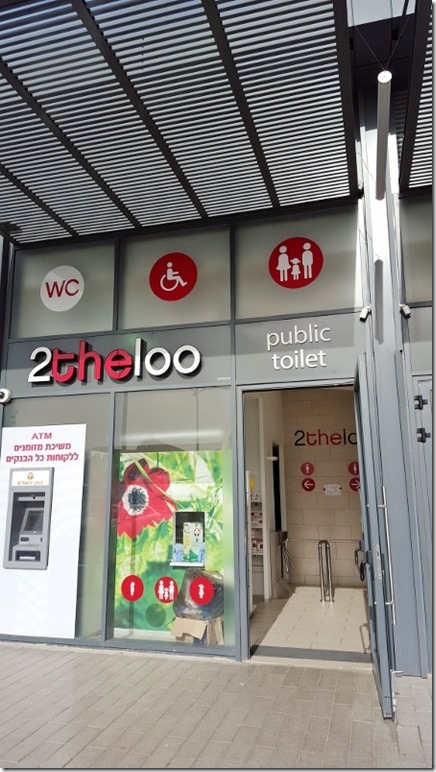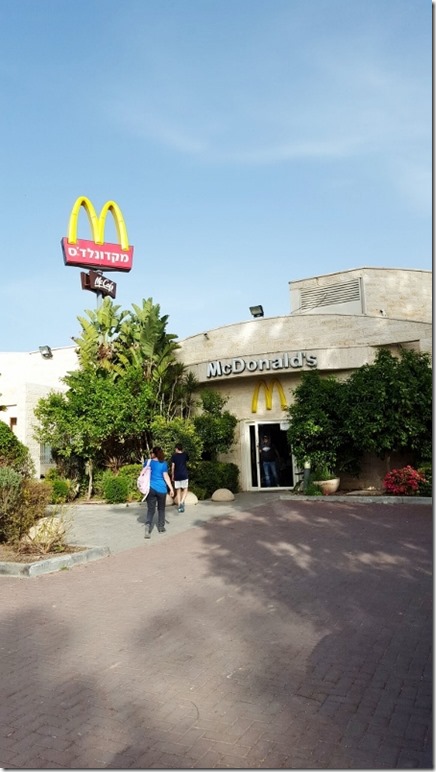 I had to peek inside, but didn't see anything super fun / out of the ordinary from US McDonald's. I was just super curious.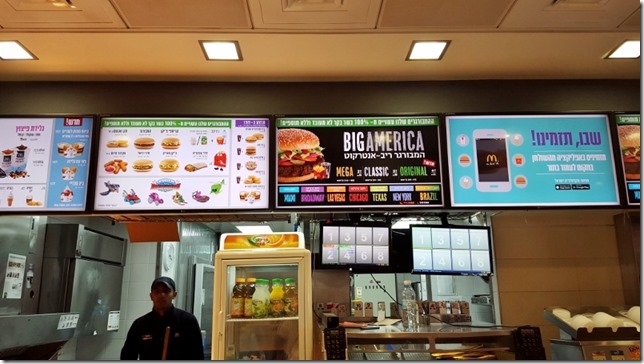 Morning in the Dead Sea, sunset over the Mediterranean…this is amazing.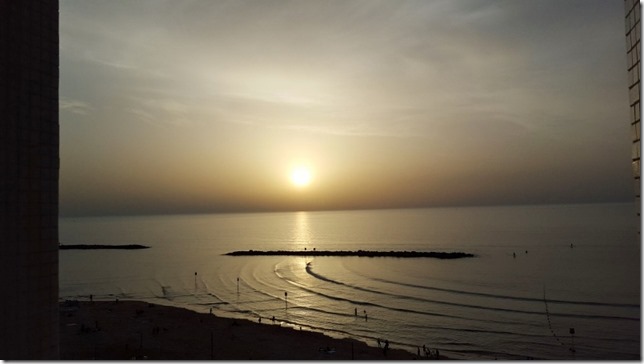 Question: What's your fountain of youth that keeps you feeling good?
I think mine is running and watermelon.