Hello! Happy Meatless Monday! I totally scored on this week's meatless Monday since Fresh N Lean sent me a meal delivery box full of vegan, gluten free meals. Boom. Meatless Monday done and done no cooking required.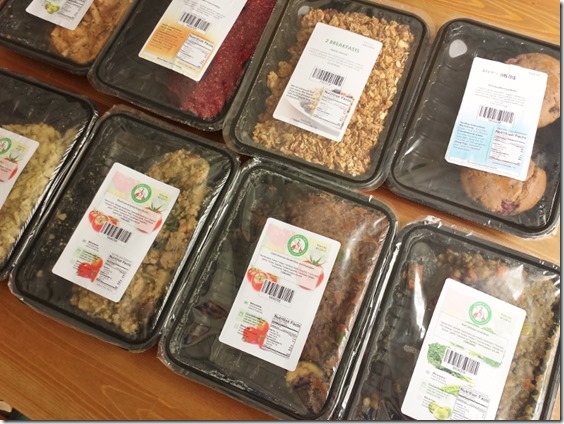 I was super excited about this one because I really do want to get back to a vegetarian Monday, but I'm
A.) Out of practice cooking vegetarian style.
B.) Lazy.
C.) Hungry.
What I ate on Meatless Monday / Fresh N Lean Meal Delivery
Breakfast: This blueberry breakfast muffin is gluten free and delicious. Some gluten free baked goods I've tried in the past have been super dry, this isn't. It is dense though! But I like that.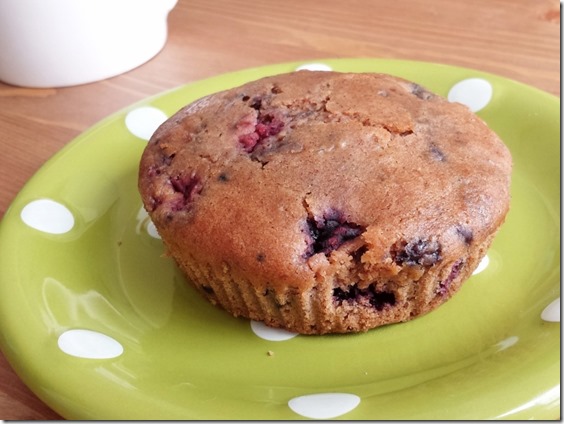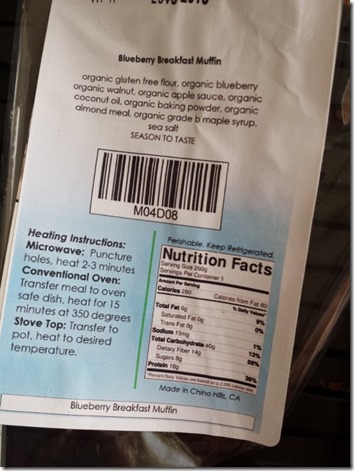 Lunch: My favorite meal was actually what I had for lunch – Mushroom Risotto. I'm actually not a big fan of risotto normally because I'd rather have another carb like bread, potatoes or steamed rice. Buuuut, this was really good. I actually saved some so my mom could try it too because I was so impressed!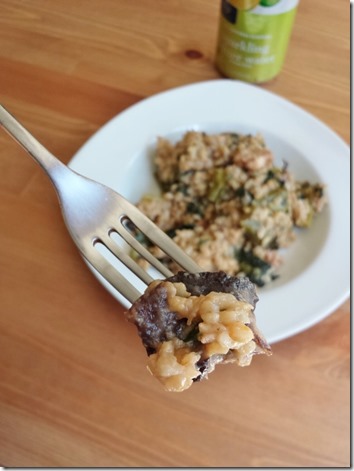 I love that all the ingredients and the nutrition information is listed on each meal. They are designed to provide enough calories, protein, fat, happiness that the average person will be full and satisfied and not really need to snack.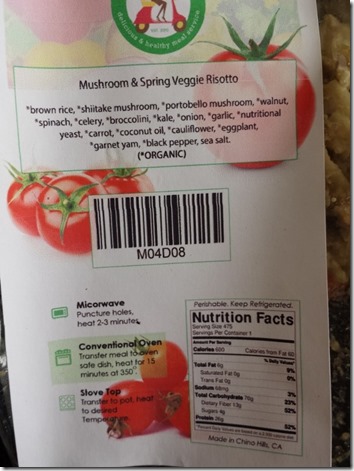 Dinner: The Eggplant Cashew Pasta is made with gluten free pasta. Even though it is not super pretty on the plate, it was super delicious tasting.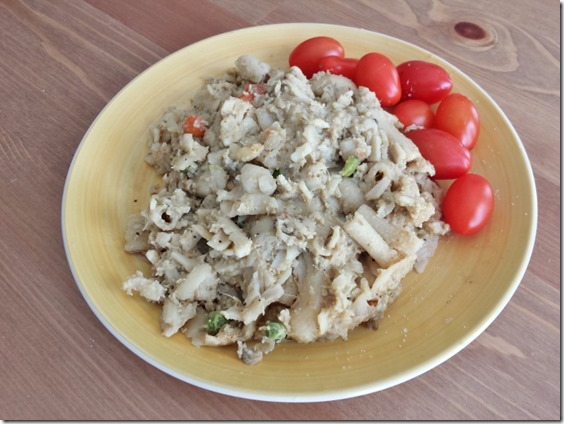 I feel like I'm calling them all delicious but I really liked all the meals.
There was also a granola package that came with two servings, or one Monican serving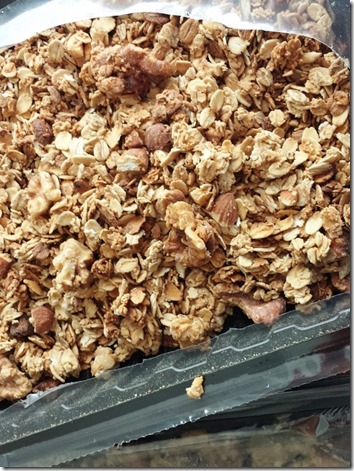 And a Chia Pudding that came as a breakfast, but I ate it for a snack. That was good too, shocker.
Fresh N Lean offers 3 different plans – one, two or three meals a day.
And right now you can get 15% off with the code below! (I'm not sure how long it will be good for, so I'll update with that as soon as I know.)
Discount code: Get 15% off with coupon code RUN
Question: Are you doing Meatless Monday?
What's for dinner? Or what was for dinner??
Can I have a bite?
Disclaimer: Fresh n' Lean provided me with these meals and offered a reader coupon code. All opinions are my own.