Hello! How's your Friday going?! I really wanted to go out for lunch, but Ben and I are going out for dinner so I made myself rustle up something in the kitchen (random Indian frozen meal, veggies, Vita and handful of chips).
No pics of lunch because it was boring, but I do want to share my
Five Friday Favorites for the week:
1. Night lights! Specifically, night lights that remind me what I want for a midnight snack.Wonder if this comes in Cinnamon Toast Crunch? (Thanks to Claire for sharing this via thefancy.com.)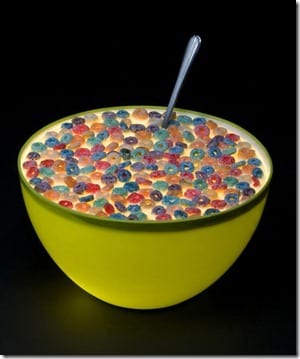 2. The Food Pyramid or a convenient version of it…
3. Kittens. Although, I kind of feel like this one looks possessed.
4. Water weight. Yesterday I weighed 155, today 152. I love when this happens because it reminds me the scale is NOT the best/only measure of progress. (I weigh in periodically because my pants will always be the same size so I can't tell with jeans. Plus, I only own stretchy kinds.)
5. Dessert! Not even 5 minutes after I finished lunch knock at the door delivered dessert! Manna Organics sent me two samples of their sweet breads and two of their regular ones.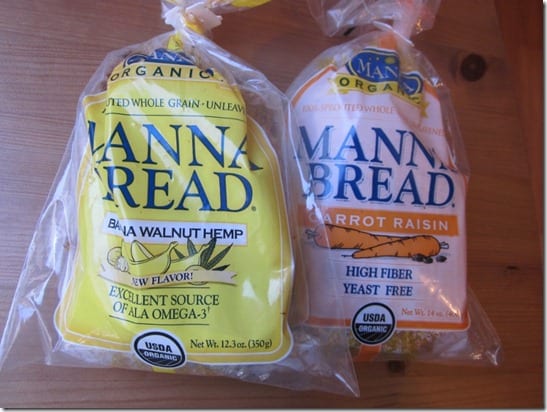 I immediately opened up the Banana Walnut Hemp to dig in! At first I was a little thrown off by the brown things – are those figs? No – they are big, chewy pieces of banana! Delicious.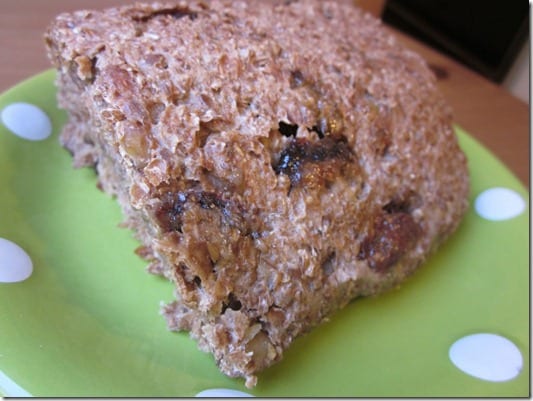 I also tried a piece of the Carrot Raisin (I don't even try to pretend to have willpower). It is very doughy and packed with raisins.
I explained to the company rep that my readers love carbs almost as much as I do and then offered to give you four loaves too! One Winner (must be in the continental US) will receive 4 loaves of Manna Organics bread.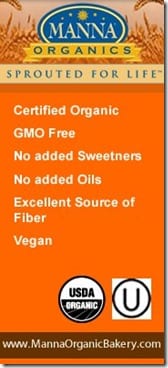 To Enter: Leave a comment with your preference – Banana Bread or Carrot Raisin?
Also, please check out their Facebook Page for recipes and contests and follow them on twitter @MannaOrganics
*Contest ends Sunday 11/13/2011 at 6pmPST