I let myself off easy today and cut my run short – ended up doing 10.6 miles or so. Bah. It was raining and I couldn't get my head in the game run. I figured that since I have 11 weeks until my race I could take one extra easy week before I get serious with my training. At least I ended up with a 9:14 pace, I thought I was going much slower.
Okay. But that's it! I don't get to slack off again. I'm formally announcing that my 11 week training program starts tomorrow and I will work hard so I can PR.
I'm notorious for cutting long runs short or avoiding speed work at all costs – not this time. Please follow along so I have another reason to push myself
Thanks.
When I got home I was drenched and literally had to change out of my clothes at the door to avoid dripping water everywhere. Fake hard wood floors and water mean a death trap for someone who always falls (read: me).
Post shower I made an egg scramble. My usual mix of onions, mushrooms, salsa, spinach and tons of ketchup.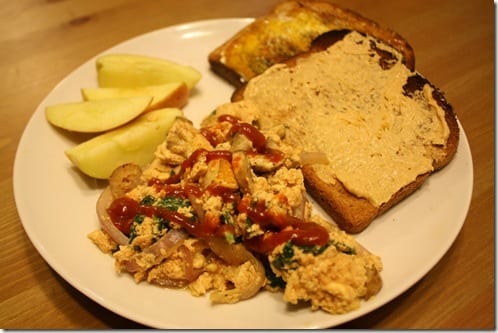 One piece of toast with earth balance and pumpkin butter, the other with pumpkin cream cheese (which I scraped clean with the ends of the bread).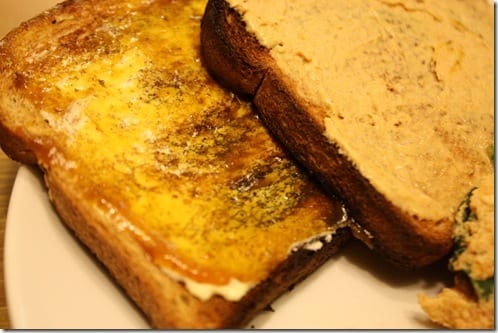 A few hours just flew by and it was time for lunch! Ben and I collaborated on Annie's Mac n Cheese and salads. We added peas to the mix too.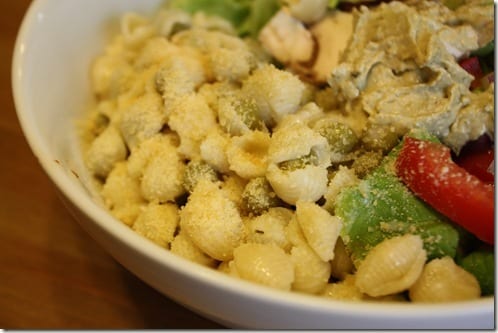 A big ol' bowl of lunch goodness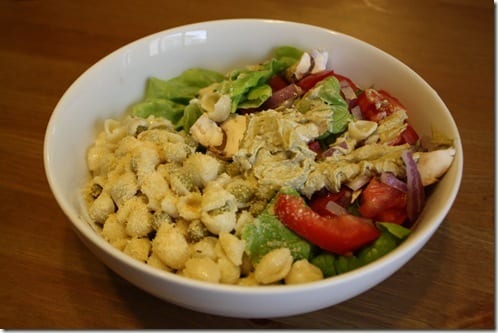 Hey, I just noticed my Ghirarhelli chocolate from the Foodbuzz swag bad is open… Seems a grizzly bear found his way into the stash.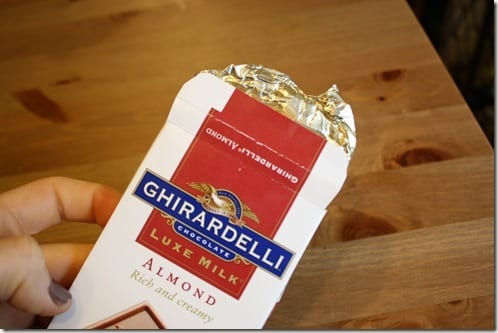 I had a piece of course – I am usually not about the milk chocolate, but the almonds really make this.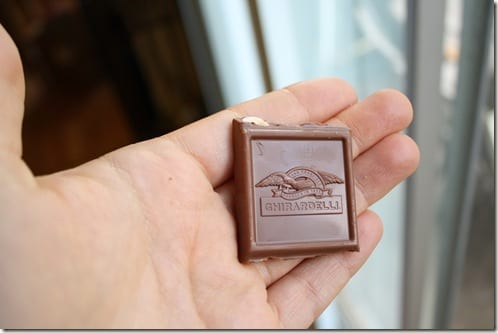 Now I have some Ikea furniture to put together! (Read: Sit on the floor while Ben puts it together.) But at least I'll offer encouraging words…