Have you seen this new video Move Your Body – by Beyonce?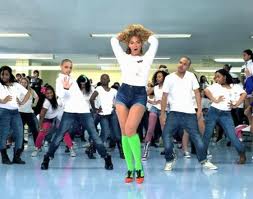 (source)
It's a 4 minute song with dance moves intended to get kids (and adults if you want) to move in a fun way. It's part of Michelle Obama's "Let's Move" campaign.
I love it! Last night my dad and I were discussing how childhood obesity is rampant among minorities. I'm totally in support of getting kids to move and teaching them about healthy food.
Pass on the video to some kids you know
(*But not via this site as I have the F word below.)
I have to go into work for super short shift, then I'm coming home to BBQ chicken and sweet potatoes. I already made it so it'll just be a matter of stuffing my face. But I want to formally "call" the big sweet potato – NOT this scrawny piece of shoe.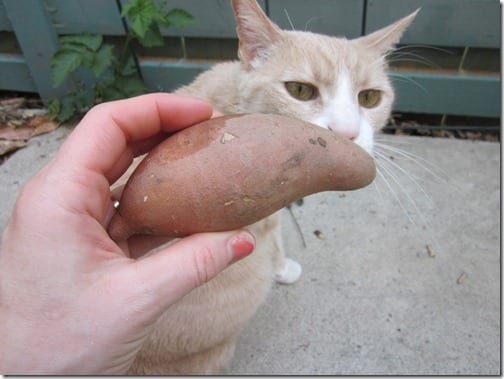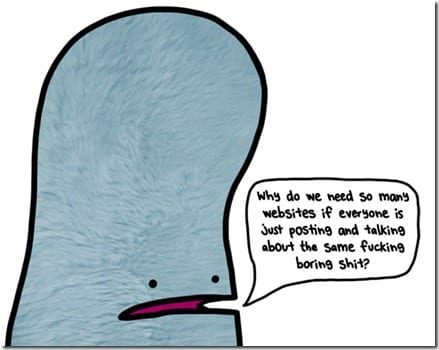 (source)
While I kinda agree with this Natalie Dee cartoon, at the same time I feel the need to defend all the same boring websites Healthy Living Blogs out there.
There are a TON of blogs about running and food and healthy living and blah blah blah. And I definitely read my share
I don't think they are all the same, but for some reason I am drawn to certain blogs over others. At the same time, I love that blogs give EVERYONE a voice and an opportunity to share their world.
So, my big questions for you…
1. What makes you a regular reader of a blog?
2. What takes a blog from Good to Great?
3. Do you think most healthy living blogs are the same?