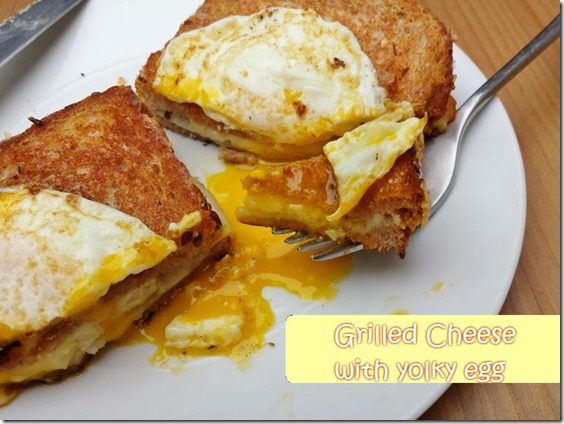 Hello! I am coming at ya live from the Toyota dealer's waiting room. My car needs some basic service because ya know… it's time to pay taxes and pay for car stuff and stub my toe all in one day. Life.
Luckily, I have a totally Pinterest worthy meal idea for ya that might help us get distracted by the internet so we don't worry about the real world for a while.
This egg topped grilled cheese can really work for breakfast, lunch or dinner. I saw the idea on Instagram last week (I believe National Grilled Cheese Day just passed) and have been dreaming about it ever since.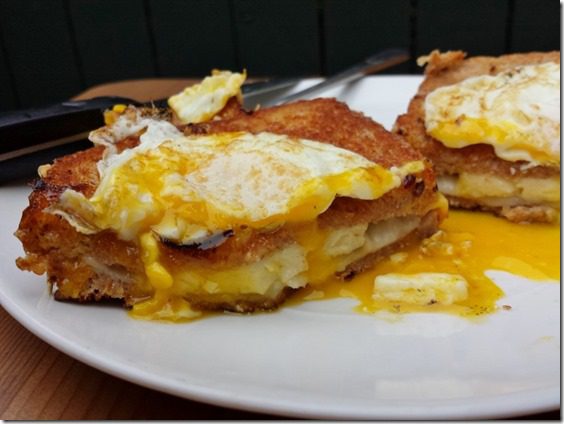 I made the usual grilled cheese with some super Sharp Cabot Cheddar that the company sent me a while back. It's lasted me because I try to savor it (even though that sandwich was the last of it).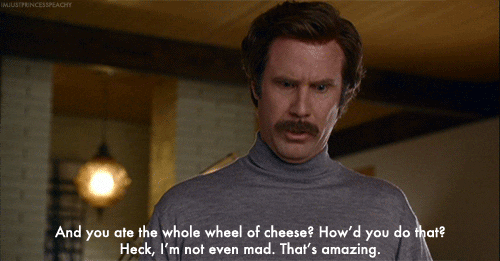 Tip: Using SHARP Cheddar Cheese goes a long way so you don't have to use too too much of it (unless you want to, like me). I think it's better than picking a fat free version of cheese because you end up using less.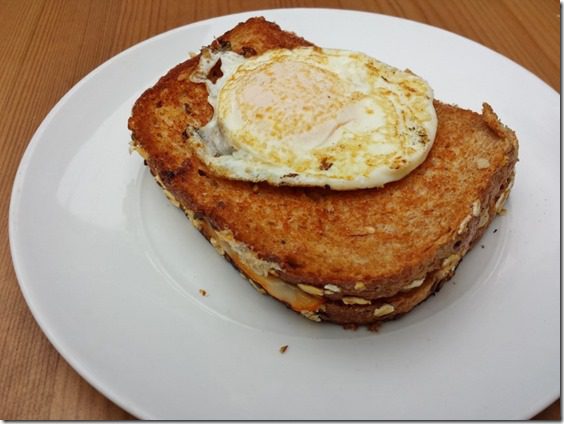 Grilled Cheese Sandwich with Egg on Top
Ingredients:
2 pieces of whole grain bread
Sliced Sharp Cheddar Cheese
Butter
Egg(s)
Salt & Pepper
Directions: Cooked grilled cheese like a normal person. Set aside. Butter pan and cook an over easy or sunny side up egg. Place egg on sandwich and eat the crap out of it.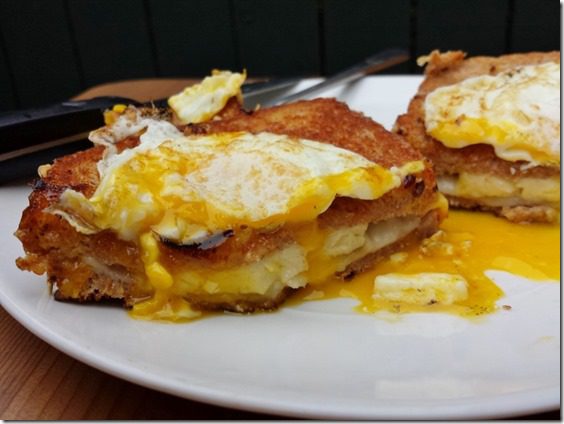 Enjoy!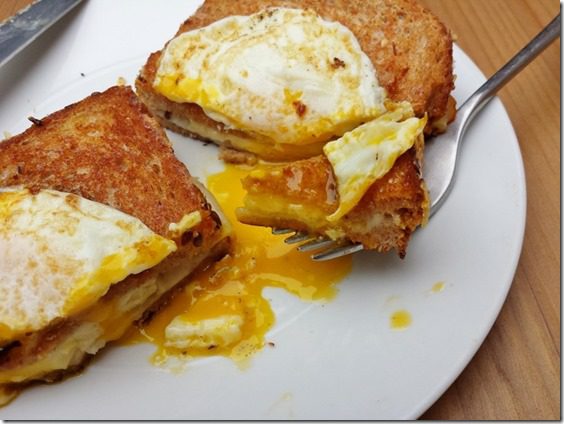 Question: When was the last time you had a good 'ol grilled cheese?
Do you spend a lot of time on Pinterest??