Tomorrow's is my mom's Birthday! Happy Birthday mom!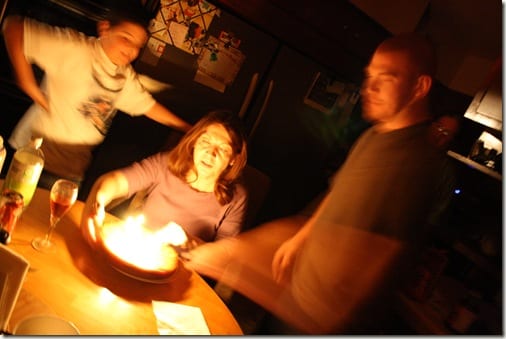 A little background on my mom = she's the person who birthed me. I've known her almost since I was born(in case you didn't put that together). She's Mexican and had a red-headed baby, which makes her weird. I mean awesome.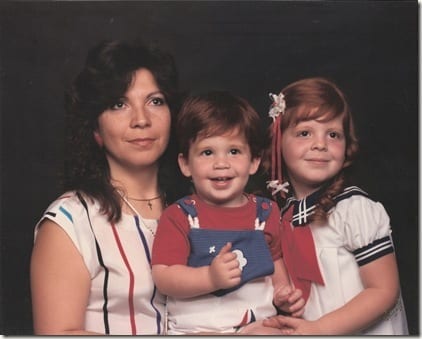 We celebrated today because of work stuff tomorrow.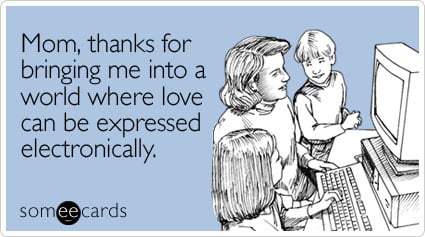 I cooked up a dinner of salmon, salad and sweet potatoes for my fam. This is my favorite dinner, but it's also my mom's. Double win.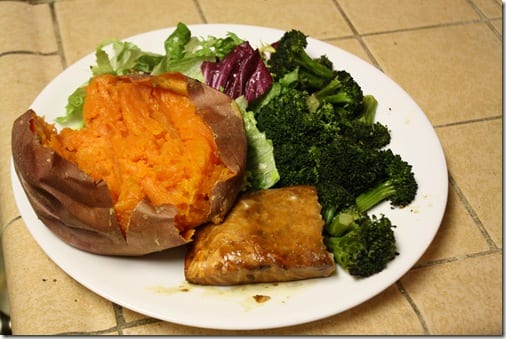 My mom's only request for her birthday cake was – "something good". Since I had complete free reign I decided to look up a recipe for Pineapple Upside Down Cake.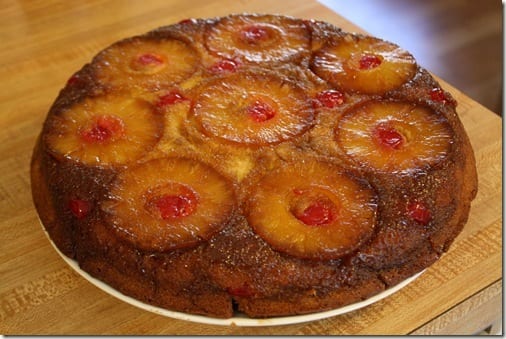 A while back Bobbi Flay did a throw down with it and I've been wanting to try it since.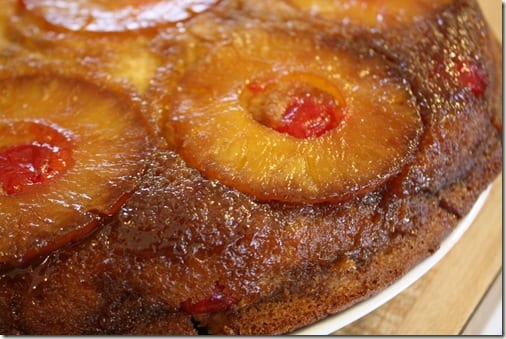 My main requirement was – I wanted a recipe that called for baking the cake in an iron skillet (as they did on the show). I didn't use the Flay recipe, but did come across another Food Network winner. I used an Emeril Recipe found here.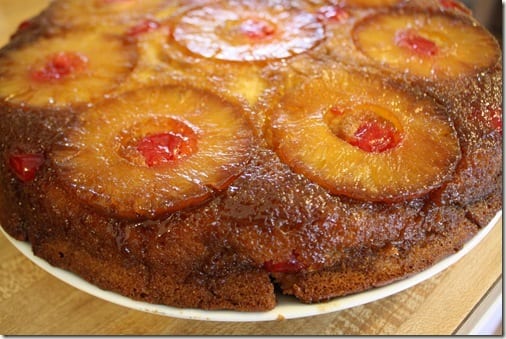 I'm always tempted to try and make recipes healthier, but when you're baking a cake for someone else I think it's important to just stick with the recipe. Birthday cakes are not the time to be experimenting. They are a time for celebrating!
Since the cast iron skillet is already super heavy on it's own the last part is the hardest. I was scared to take it out of the pan! I had to flip it over when the skillet wass still super hot and it's super heavy aaaaand there's a little part of me that was scared it wasn't going to come out in one piece!!!
I did it! It came out great and I was proud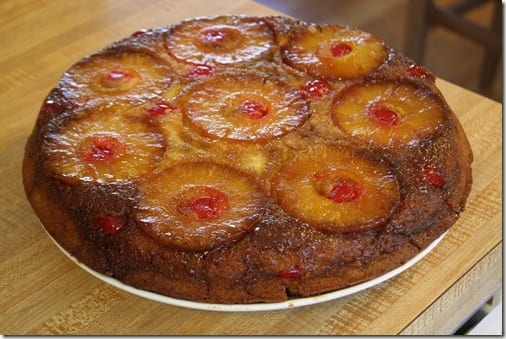 It was super tough to wait until after dinner to dig in!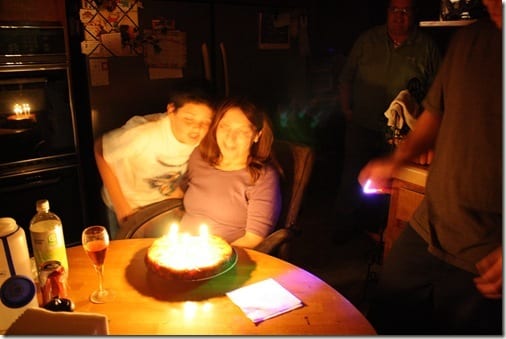 My piece with some Moose Tracks ice cream. So.so.good.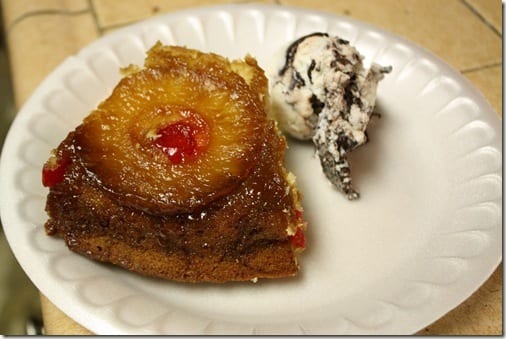 See you in the morning!