Happy day before Thanksgiving! T-day is my favorite holiday because I love to run EAT repeat.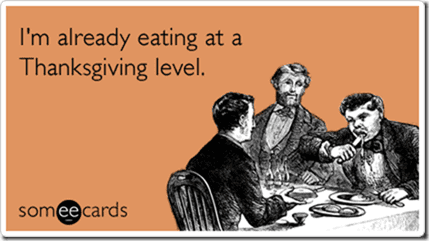 This morning I ran about 1.5 miles to the gym for a strength session. It was pretty empty so I had all the weights to myself. I like that.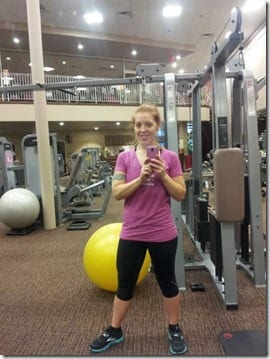 I walked back home reading blogs on my phoner. Since I'm on Pacific time I get to see what everyone else had for breakfast for inspiration
But, I went with the usual – pumpkin oatmeal and eggs.
I did switch it up a bit and cook up some TJ's stuffing mix into my eggs. I am in love with these veggies and herbs!
And I used my new holiday bowl I bought the weekend ( $1.00 at Michaels!).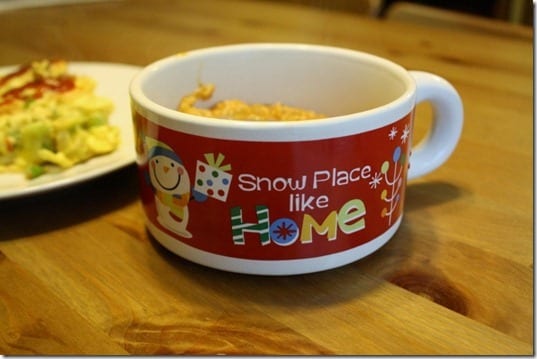 I've been getting my walks in after work this week,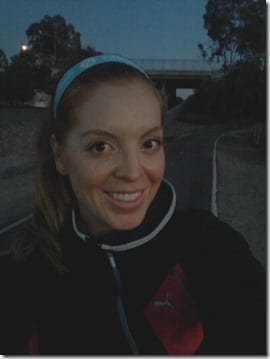 but today is going to be crazy. I have a pile of work that must be done and then I need to hit up the grocery store for all my T-day ingredients! I hope I can still carve out a little time since it helps me chillax
Question: Do you have special holiday tableware?
I really would love a special set of dishes for Thanksgiving and Christmas one day.