Hi! How's it going? This morning was chilly so I wore a long sleeve top for my run.  Even though SoCal doesn't get super cold, the mornings are definitely cool with a crisp chill in the air. If you're from a humid place that tends to hold onto the heat all day it can be surprising how cool SoCal mornings and evenings are!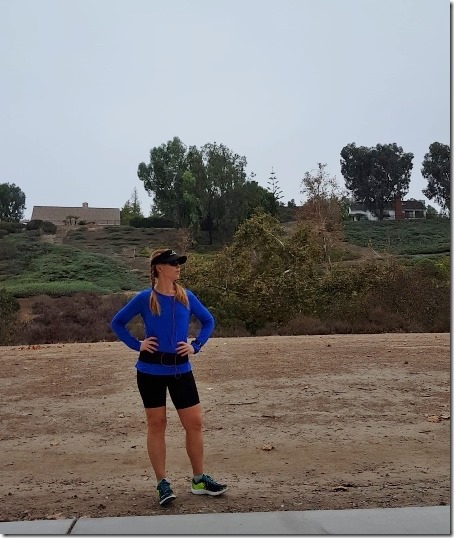 I did 9 miles and felt really good. I'm going to wait another day or two to work on tempo or speed to make sure I'm fully recovered from the marathon.
Post-run I had a huge green smoothie  but I think it might be time for me to transition to a fall breakfast too! I feel super cold now! Brrrr.
But, I love these smoothies. Maybe I'll just eat them in front of my portable heater?
I think it's time to transition to warmer running gear (and warmer breakfasts). So I'm sharing some tips on how to dress for Fall Running.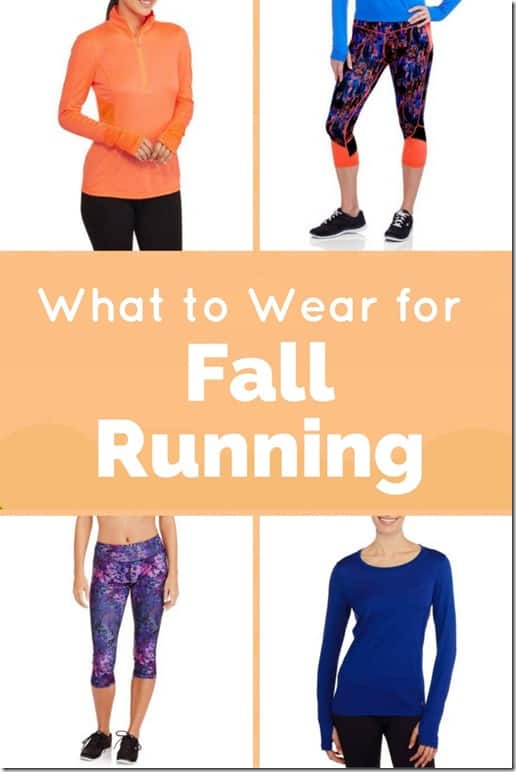 I'm working with Danskin Now to share these tips. The gear above is available online or at Walmart. From clockwise: pullover / capris / long sleeve / capris.
What To Wear For FALL RUNNING
1. Keep your base layer sweat-wicking.
Your sports bra and tank / shirt should be sweat wicking to keep you from getting soaked. Even if it's cool out you are going to warm up and start sweating. If you are wearing non-technical fabric you clothes will get heavy and make you cold and clammy. No thanks!
Make sure the clothes closets to your body are made to wick sweat away.
I finally found the best sports bra for me and have 4 of the exact same ones. And truthfully I'm considering find one for every day of the week.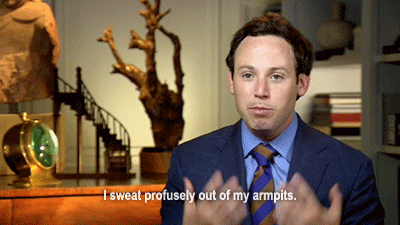 Same.
2. Dress warmer – but don't overdo it.
As the weather gets cooler I usually wear capris and a tank top OR long sleeves with shorts – but not both. I hate being cold, but after a few minutes of running I start warming up fast.
I hate being cold for a few minutes when I first got out the door but overheating also makes running more difficult. It's a balance that depends on the person,  distance, weather, mood, etc…
Keep in mind:
– The weather when you are running (check the weather for the time you're going out, not the day in general)
– How much you will be running
– How fast you warm up
– How much you sweat
– If you need to be extra visible in low light times of day
3. Choose BRIGHT colors over dark ones.
The days are getting shorter. If you run around dawn or dusk it's important to dress in bright colors so cars, runners and cyclists see you. Skip the black or camouflage and choose colors that can be spotted from the moon. Then, the aliens can cheer you on from space!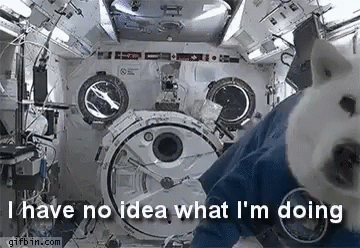 4. Wear gear that makes you feel good!
I hate wearing running clothes that make me self-conscious. If something doesn't fit right or makes me feel big, clumsy, awkward – I don't enjoy my run. Choose running tops and capris/shorts that fit you and make you feel FIT! You are running. You are awesome! Own it and dress like you are a running rockstar.
I think Fall is my favorite time of year to run because the weather is ideal for training. It's also a great time to dress cuter for running. In the summer it's all about surviving the heat. In the winter staying warm and bundling up is the priority. Fall weather gives us more room to dress in fun, bright patterned capris and tops.
Danskin Now has a lot of fun options for patterned capris and ones with mesh detail that look cute and  keep ya from over-heating.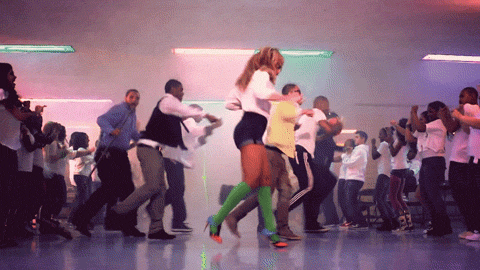 Question: Does it feel like Fall where you live right now? What's the weather?
This post is in partnership with Danskin Now. All opinions are my own.
Run SMART Goals
Fill out this form to get the SMART Running Goals worksheet to your inbox!