An important part of running is learning how to run in uncomfortable situations, for example – chafing or in inclement weather. Today I'm here to show you how to run with a bloody knee. The things I do for RER, such a martyr right?!
I tried to knock out my long run today since I'm going to be hanging out with Matt tomorrow. I did a little cat dancing to warm up and was off to start my day (check out Instagram for that).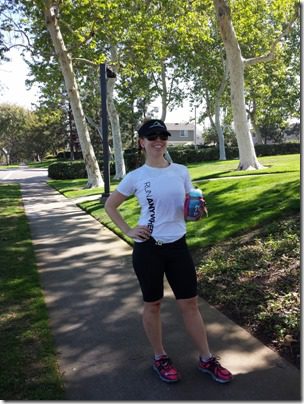 Lalala I was 10.5 miles into my 15 miler, completely lost in my thoughts when BAM!
Once second I was running, the next I was skidding on the sidewalk. Before I realized it I felt my right knee slam into the ground and my right hand slid along the sidewalk. I said, "Darn it!" and quickly jumped up to at least avoid too much embarrassment and kept running.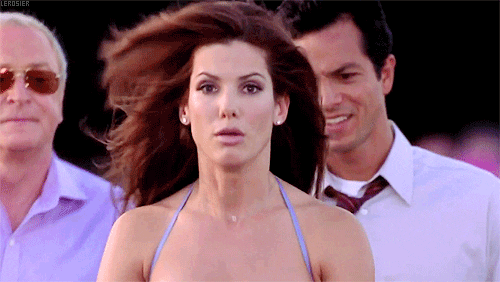 Then, I glanced down at my knee and saw blood. So, I stopped and inspected – yep, bloody and a bruise was immediately forming.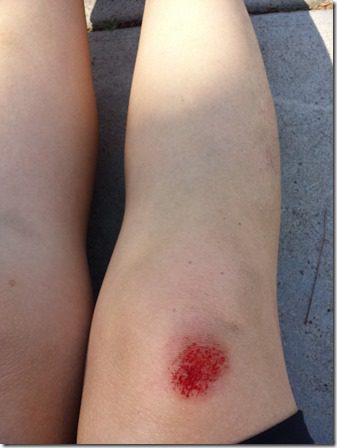 I could have turned back to my car which was a mile and a half away OR kept going along my pre-planned route that was another 4 miles away. I figured I might be sore for a few days so I might as well finish this run before my body realizes what happened.

I said you were a tripper!
How to Run with a Bloody Knee:
Pretend like it doesn't hurt. Because it's going to hurt more when you stop running!

Try to stop the bleeding with something. If you don't have anything let the blood run down your leg so your sock will soak it up.

Take pictures so you can instagram it and seem like you're hardcore.

Use it as an excuse to not ice bath since it would sting too much.

Ignore the people staring at your knee as you run by, convince yourself they are impressed with your running abilities not lack of blood clotting abilities.

Just keep running – like you're being chased, perhaps.
Then, eat a watermelon because it's great for recovery.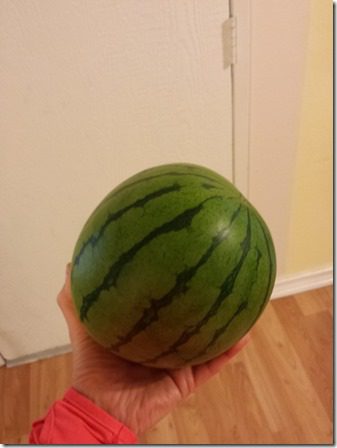 15 done.
When I stopped running and gave it a look I saw that it's already swollen and bruised. Bah.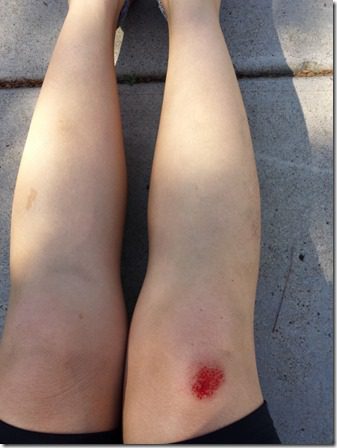 So my last suggestion –  ice your knee before it gets more swollen.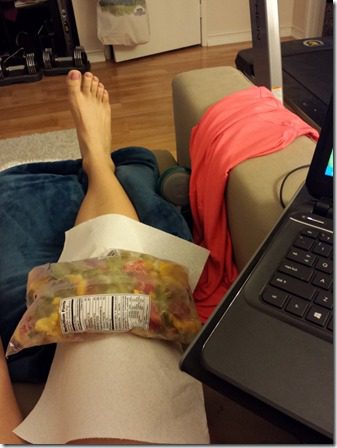 Wait! It hasn't been all falling and junk over here. I have a meal worth mentioning – last night I had stuffed salmon for dinner. It was awesome.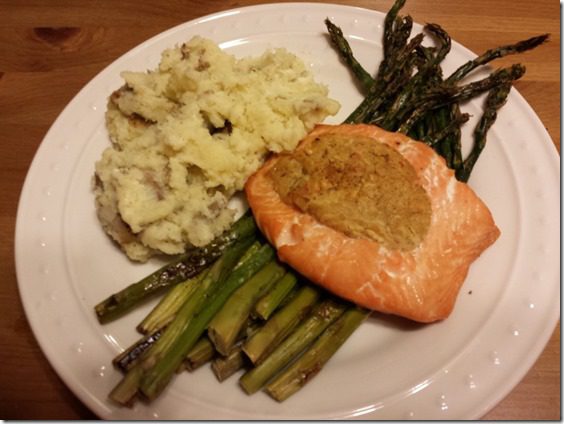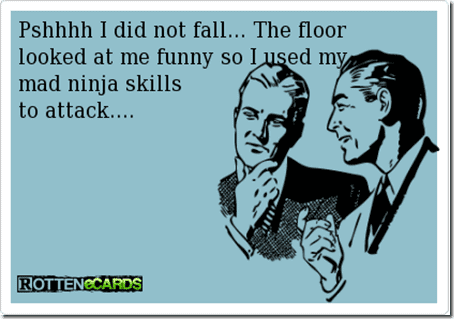 Question: Yes or No – would you have kept running?