4 Tips to Stick With Your Beginner Running Program from The Run Experience's Coach Holly
Today I have a great post full of tips on how to stick with your running plan – even when you want to quit – with Running Coach Holly. She's an online coach from The Run Experience. I recently interviewed another coach from TRE on the podcast about on how to prevent running injuries! Listen to that on Apple Podcasts, Stitcher, Google Play or Spotify for free (just search Run Eat Repeat).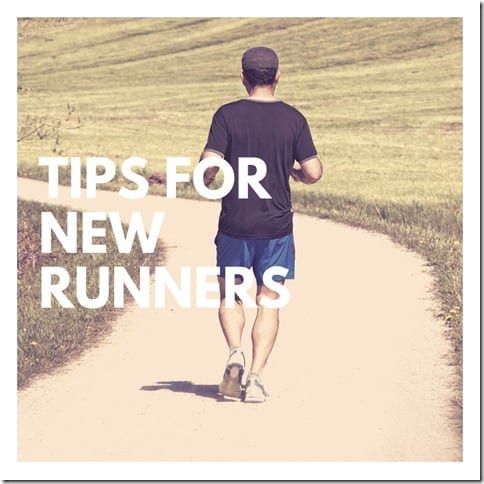 Starting to run consistently is tough; there's no getting around it. However, sticking to your beginner running plan is easier than you may think.
By implementing daily discipline and sticking to your plan, you'll achieve your running goals before you know it.
To help, we've come up with 4 tips that will make a big difference in sticking to your plan, especially on the days where you really don't want to. Let's take a look.
Tip 1: Pick A Plan You Can Stick To
There are a lot of options when it comes to choosing a run program: coaches, online plans, books, and more.
When choosing which plan is right for you, keep your personal schedule in mind, and pick a beginner running program that will work with it.
Acknowledge that running training is an external commitment that you will need to fit into your existing, and likely already busy schedule.
3-5 days of training per week is usually a good starting point for your beginner running plan. Be consistent and follow those exercises to run faster. This way, your body still has one or two days to recover, and maybe even one day free for other activities.
And remember, these workouts do not need to be, and should not be 2 hours long. They need to be manageable while still allowing you to work towards your goal.
Also, figure out a way to hold yourself accountable. See if your beginner running plan has a Facebook group or in-person groups to make sure you're sticking to your schedule.
Or simply tell a friend or family member your schedule, so that somebody knows how often you are supposed to be training, and they can help make sure you do it!
Tip 2: Be Patient
Committing to a running program can be a daunting task. It's natural to look ahead to some of the longer distances toward the end of the plan and wonder how you'll ever get there.
Trust the process! Remember that your beginner running plan was designed to get you to those end goals. Everything you do each day is moving you toward that goal, and that should be a comforting thought.
If you trust the process, you know that as long as you do what's required of you on one particular day, you're doing all you need to in order to achieve your running goals. Be patient and take it one day at a time.
Having said that, be flexible with yourself! Life doesn't stop for your running training. If things come up and you don't train exactly when you had planned, don't scrap the training session entirely.
Move it to another time of day or to one of your off-days that week. Be flexible and don't panic if things don't go as planned, just be sure you do make the time.
Have weekly check-ins with yourself and your accountability person or group to be sure that no matter when it happened, you made the time for yourself and got in as many runs or workouts as you were supposed to.
One last patience tip! Right when things feel too difficult mid-workout – you can't breathe, you have a cramp, whatever it may be – know that that is when you improve.
Our minds try to trick us and tell us we can't do things that we are perfectly capable of doing, and a huge part of beginner running training is quieting those thoughts and strengthening that mind game.
So when it feels too hard, take a breath, and remember that right there in that moment is when you're making big changes that will ultimately allow you to achieve your goals.
Tip 3: Hold Yourself Accountable
We've already mentioned it a little, but accountability is key in sticking to your beginner running plan.
A simple solution would be a training journal or a training calendar. Write out your workout plan for the week or for the month ahead of time, and physically cross off the workouts as you go.
This way, you'll feel like you're making progress every day, and you will have a record of all that you've done after some time has passed. It's a great way to visualize your accomplishments.
On a similar note, do the workouts as they are assigned. Period. Don't cherry pick the workouts. When you check something off on that training calendar, it should be what was assigned for that day.
If the plan says it's a strength training day but you wanted to run, follow the plan. It's designed that way for a reason.
A great way to stick to the plan is to find a friend to join you. They don't even need to be a beginning runner, just find someone who's willing to start and end their workouts around the same time as you.
This way, you'll have someone who knows you made it to your workout that day, and someone who you can discuss progress with when it's over.
Another option here is an online community. There are plenty of Facebook groups and things of that sort filled with like-minded runners eager to support you on your journey.
Tip 4: Remember Why You Started
Something made you start your beginner running plan. Tap into that!
This is especially helpful on those days when you're tempted to skip your workout or have a running injury. Look at the bigger picture and keep that goal in mind. If you're here and already battling an injury – there's hope! Check out how the creator of Run Eat Repeat recovered from IT Band Syndrome.
Seeing a goal all the way through is not easy, that's why many people never do it. Remember why you started will help motivate you to see your goal through to the end, and it will allow you to take pride in doing that.
It's a major accomplishment to stick with a goal, so keep that in mind on the days where you want to fall into the trap of giving up.
Repeated habits are what will get you to that end goal. So push yourself every day to get through that day's workout, whatever it may be, and trust that simply doing that is a major accomplishment in and of itself.
The discipline of sticking with something every day, even when every part of you wants to give up, is a hard-earned skill that will translate into every area of your life if you implement it into your beginner running plan.
Lean on people if you need to, be proud of the day to day, and keep going! Remember why you started, but don't get overwhelmed by the end goal. Trust the process, follow your plan every day, and you'll achieve that goal before you know it.
Yes – love that last reminder she leaves us with. Keep at it. Keep going!
Hope all these running tips were helpful!  And Holly mentioned joining a community – Run Eat Repeat has a great community on instagram. Chime in daily with your workout, rest day or random update.
If you have any questions email [email protected] or call the RER voicemail 562 888 1644.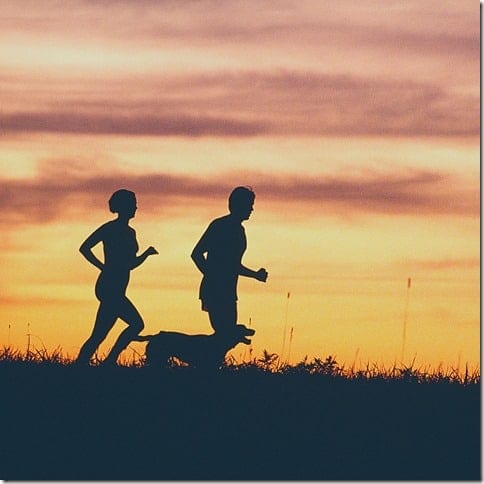 About Author:
Holly Martin is a San Francisco-based running coach and personal trainer. With a 20+ year background in dance, Holly brings a strong focus on technique and mobility to all of her coachings. Currently, she coaches online with The Run Experience, an online training community that specializes in providing half marathon training plan, workouts and more. She trains clients at Midline Training and Nfinite Strength. To learn how to run properly and other advanced running tips, get in touch with her.