There are a lot of things I'd like to think are wrong with me (as opposed to admitting those things are fixable characteristics I could work on). Well, one of my newer problems is that I have a parasite living in my belly. This flaw is followed closely by the fact that I am a hypochondriac, so do with that what you will.


www.nataliedee.com
Anyways, my stomach started hurting again after dinner, so I'm either
A.) Dying
B.) Still fighting off what ever bug made camp in my belly during my recent illness
or
C.) Suddenly allergic to all foods except ice cream and pizza (also see: Dying and going to Heaven)
The dinner that made my stomach hurt again seemed harmless enough – roasted broccoli, couscous and chickpea salad and chicken. Plus a dollop of guac for good measure.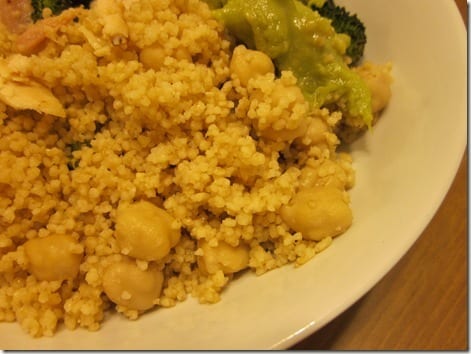 Shortly after eating the parasite living in my belly (we shall call him Ben Jr.?) started trying to get out by stabbing me with his tiny fists. Okay, so now I seem like a hypochondriac who is also crazy and knocked-up, none of which is true. Sorry.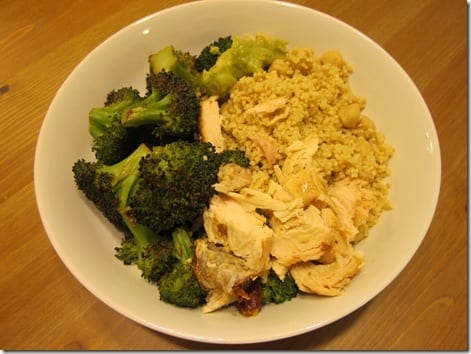 Before my apparently parasite hating din-din I had some cereal as an afternoon snack. I know I have not been eating BFL style these last two days, but I'm trying to slowly ease into a higher protein diet and my stomach issues are not making it any easier
Please bear with me.  Rawr!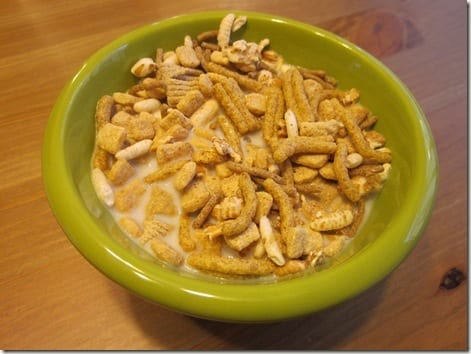 Then, Matt and I took a walk to Sonic. He had never been there before and I wanted a way to bribe him into a taking a walk with me. It is probably one mile each way and he walks pretty briskly for a kid!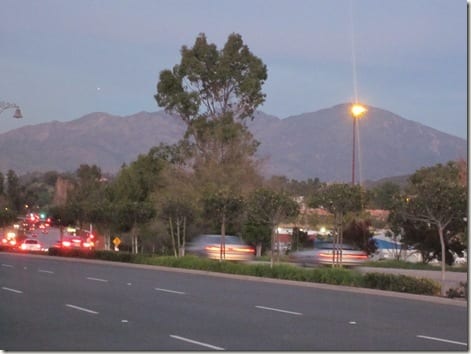 I got him a treat when we got there and he saved half for later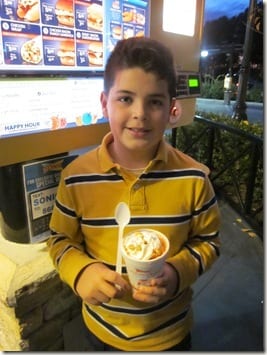 I just came back from a random run to Target because Ben needed milk and mousse. That, and I seek out excuses to go to Target on a daily basis.
I'm sipping on hot cocoa because I'm going to try and bribe the parasite to "be good" by giving it chocolate. That's my story and I'm sticking to it.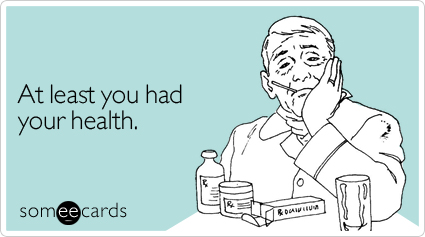 Good Night