I toe-d you marathon training isn't pretty!
New Running Shoes Fail…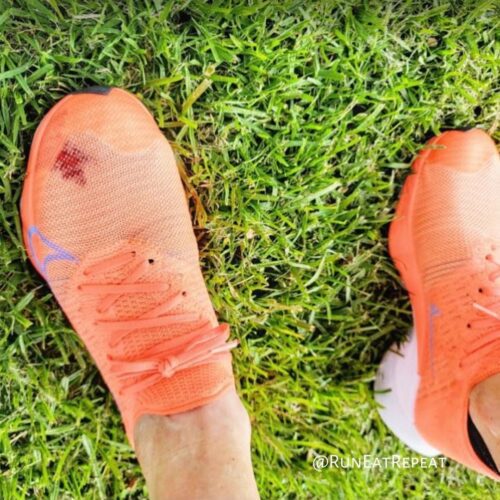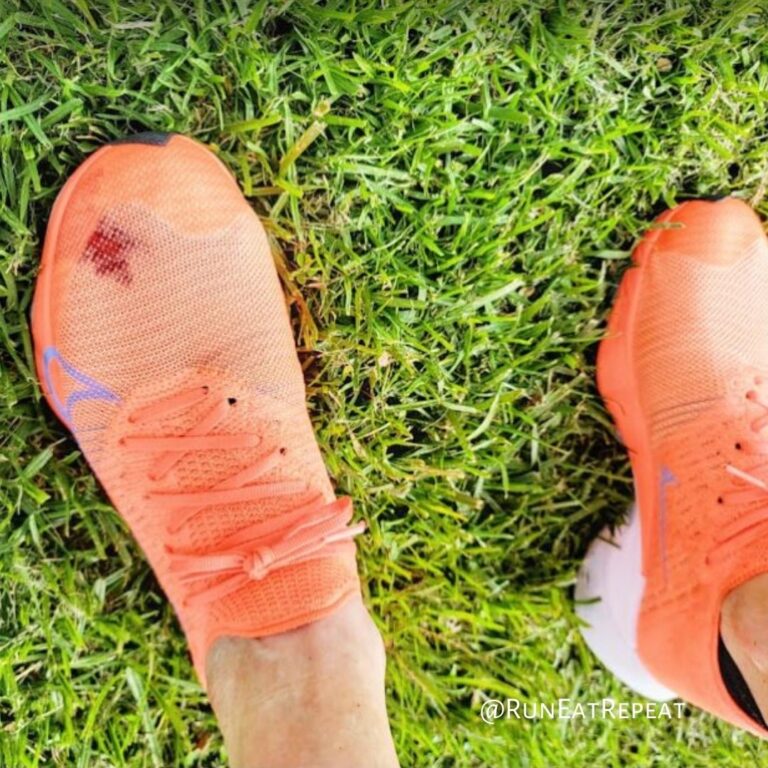 I just got these and wore them for a short run yesterday. I usually snap a pic of new running shoes because they make me so happy, but was trying to beat the heat so I figured I'd do it after.
A mile in I realized one toenail was bumping the shoe a lil bit. That happening over & over is how you get black toenails (and sometimes lose them). Unacceptable!
California is a chancla state year round. You gotta keep it 100%.
So I considered running back to my car, grabbing some money and buying a cheap nail clipper from CVS.
But, it stopped bugging me so I kept going.
I glanced down at my feet at a red light and thought something splashed on them – boo.
Then, I realized it was BLOOD!!?!!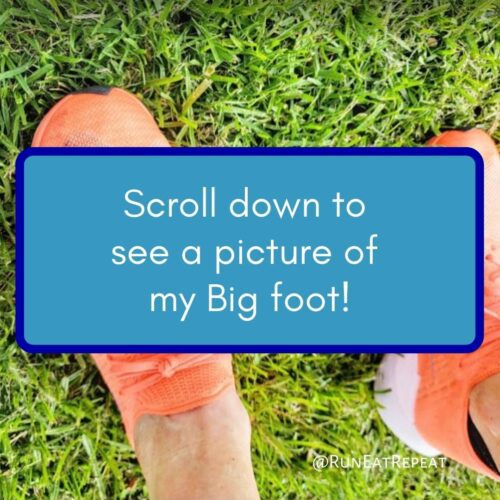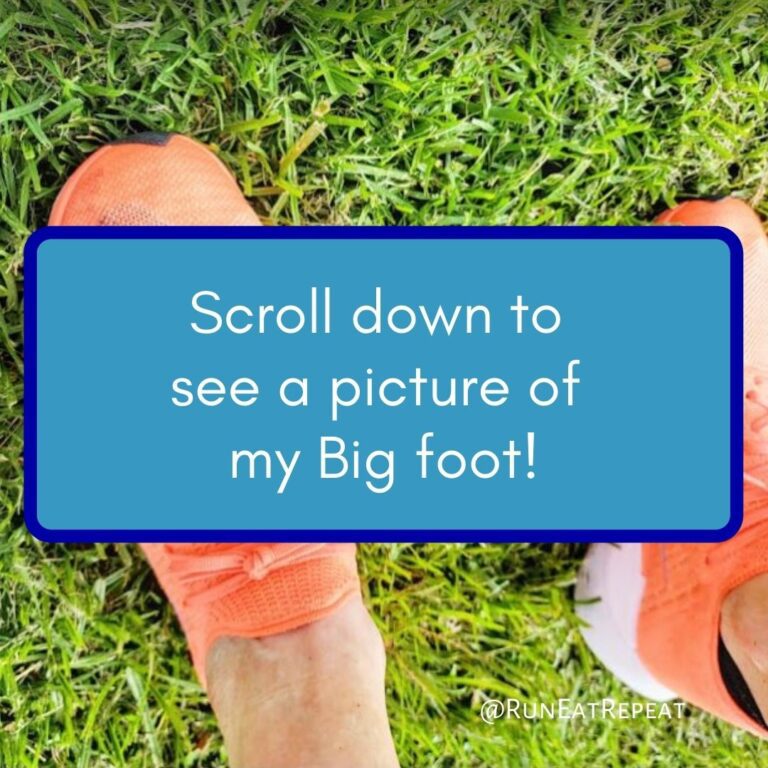 I was mostly upset about my new shoes and kinda laughed.
At this point I'm 9 miles in, dripping sweat waiting for the light – and laughing while looking at my foot.
The damage was done at that point so I kept running. I ended up running 14.3 miles. I was aiming for 15 but miscalculated the route a little bit and decided that was good enough (my motto for many things).
I was going to get a pedicure this week but felt too anxious to sit still! I used to make this a priority but everything was closed last year so I dropped the ball.
Moral(s) of the story:
1. Make time for pedicures (or check your toenails before long runs).
2. Running isn't pretty, but it can be pretty fun if you have a sense of humor about it.
Anyway. Here's my Big Foot: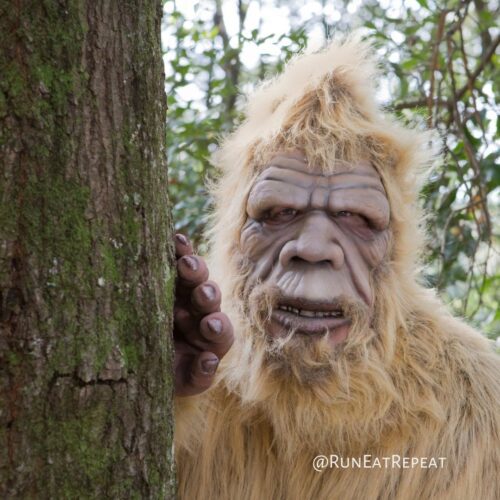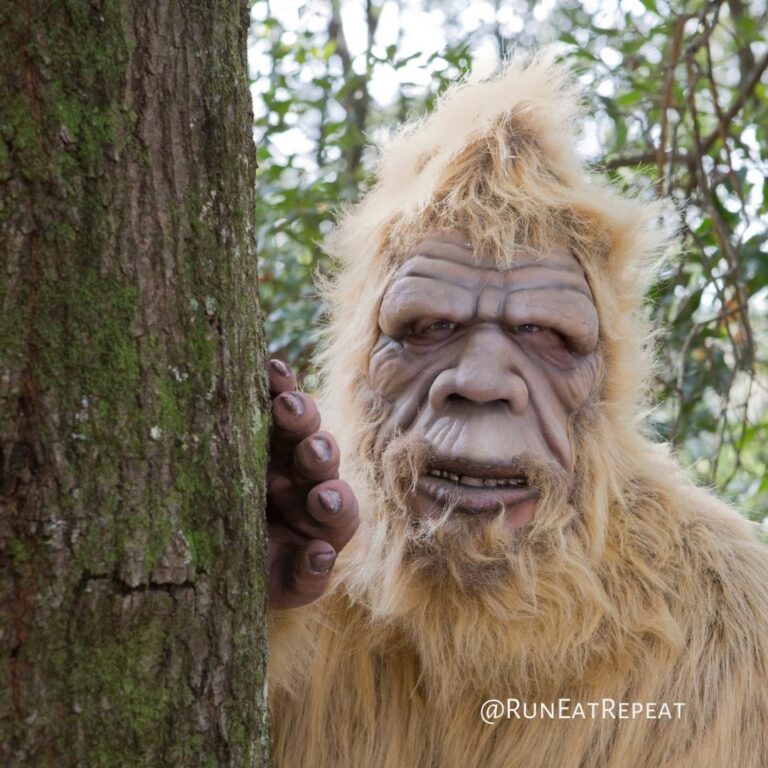 I snapped this picture BEFORE the run to show the fuel I was taking. I was all out of my favorite Clif Shot Blocks so I grabbed these chewy ginger candies.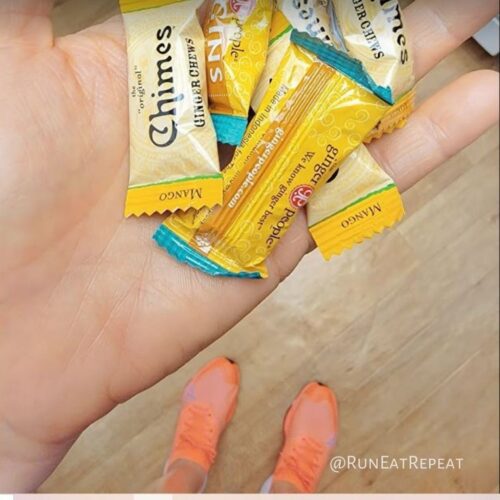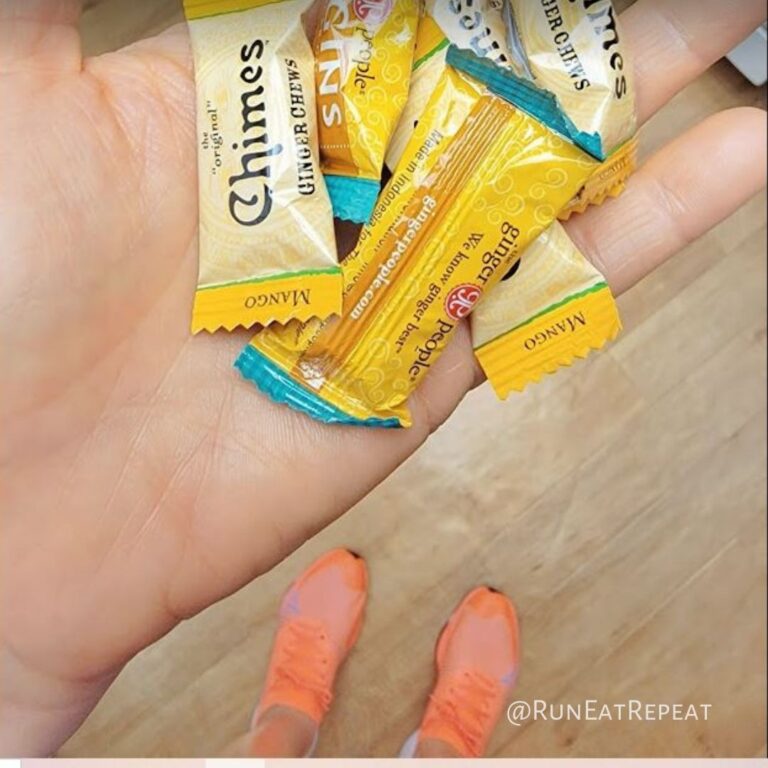 Pickle Body Wash
In other news…
This body wash smells like pickles. PICKLES. Seriously.
I thought it smelled a lil weird, but couldn't place it at first (or maybe I didn't want to). Then, Ben used it and said, 'Why does this smell like pickles?" And YES 1000% it does. Now I can't un-smell it and had to get rid of it.
I bought it at Marshall's because I was out of body wash and didn't get a good whiff at the store. That'll teach me to veer from my favorite coconut body wash scent favorites!! Now I'm happy and smell like a person and not like a pickle again. The end.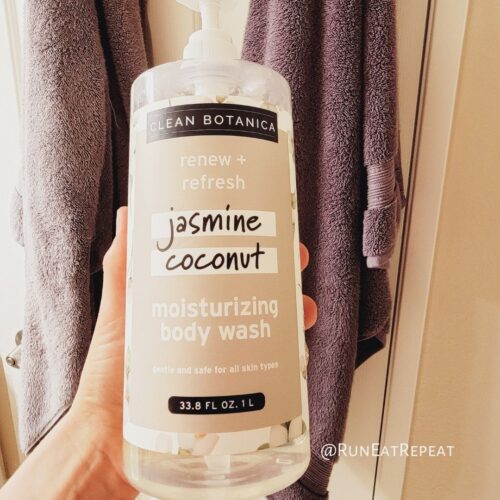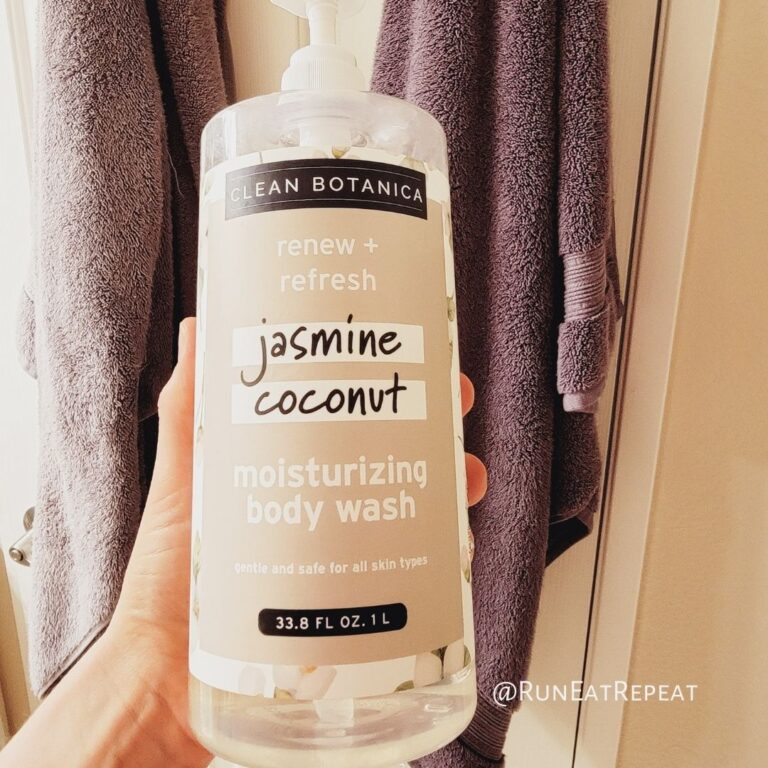 Questions: How would you have reacted?? How do I get the blood out? Any magic tips??
Keep Going with these: