Yesterday Ben and I received a copy of The Herald with the Big Sur Marathon on the front page (dated April 30). We're assuming it's from the Big Sur Mary peeps. Weird, but cool?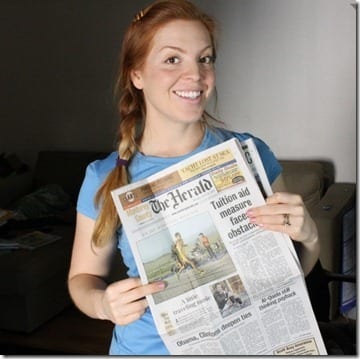 I woke up at 5am and decided to just get up and start the day.
With food.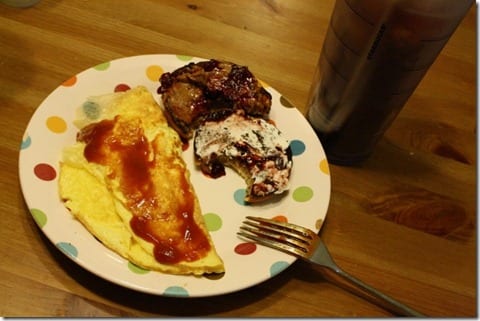 This morning I tried Pilates for the first time! Last month my gym had a SUPER SALE for employees and I bought 4 sessions of Pilates. I asked one of my good friends, Sarina to train me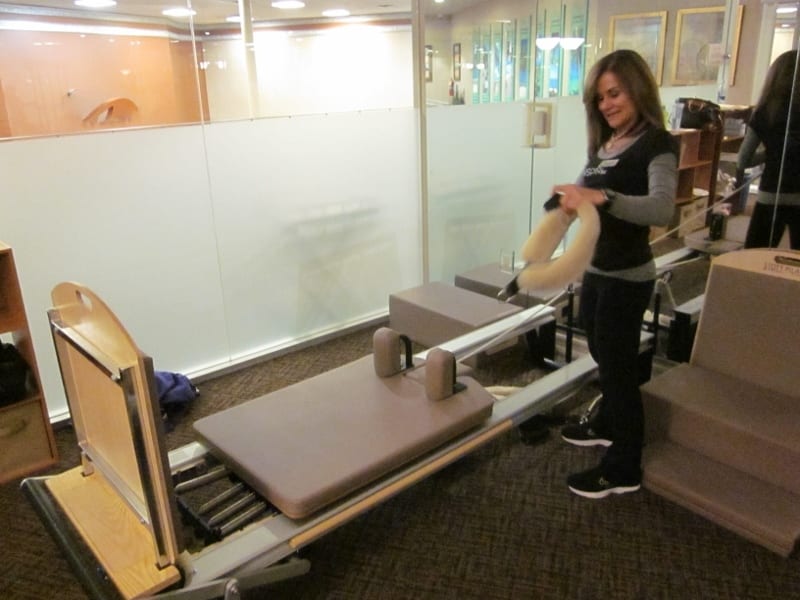 Let me start by saying I really knew NOTHING about Pilates before this session. Our gym has a private room off in the upstairs corner of the gym with reformers and Cadillacs. I've seen a few things, but never tried it myself.
This is a reformer: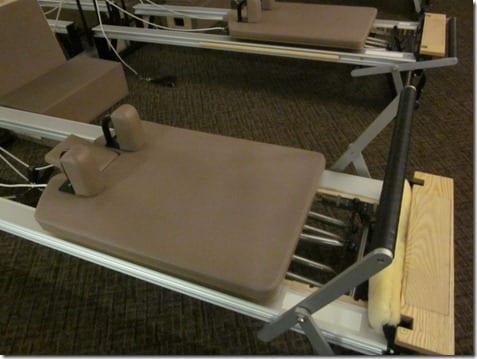 This is a Cadillac: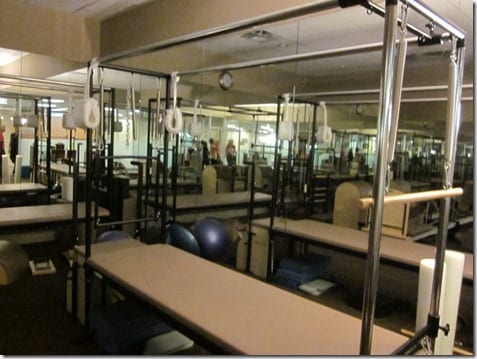 This is inappropriate: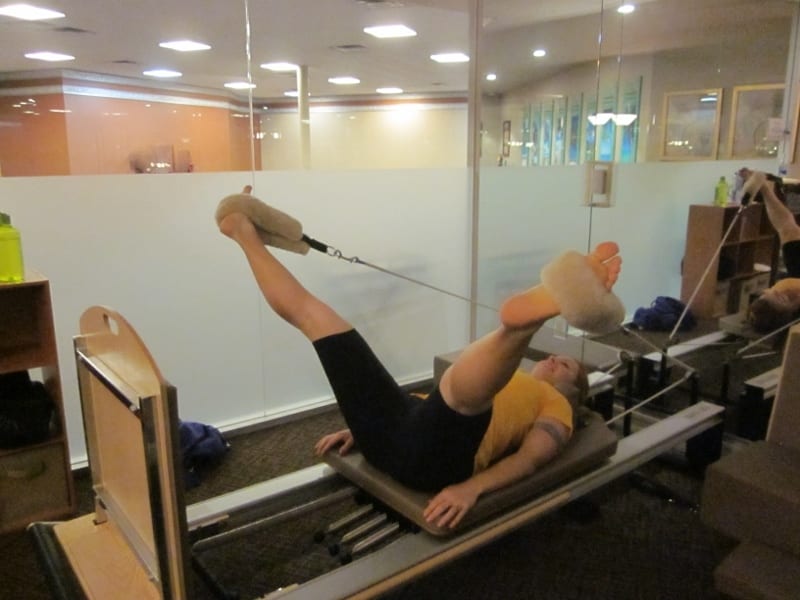 (Sarina said I should have my results in 2 weeks.)
Since this was our first session together my trainer got a feel for my abilities, strengths and weaknesses. She tried to get me to do pull-ups – to which I told her, "I cannot lift my body weight!?!?!!*#NB".
She said, "We'll work on our weaknesses until they become strengths."
THAT is my new theme for 2012.
While this was eerily similar to a gynecological exam, I still had fun! I don't think it's a workout comparable to running (but that wasn't the point!). I think it's a great way to strengthen my core. I really really need this since I just signed up for a marathon (!) and my ribs are really sore the day after a full because my core gets tired of holding me upright.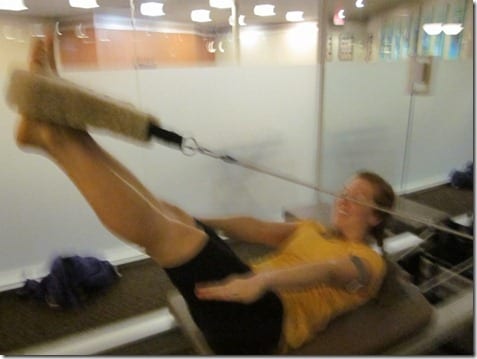 On the way home I made a very important pit stop for my two cravings of the week: WATERMELON (always)
And TJ's Honey Wheat pretzels.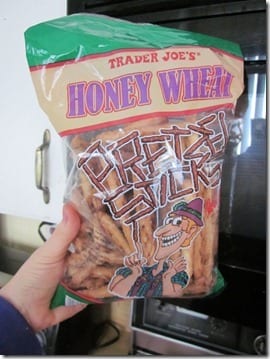 This will be lunch.
Question: What is a weakness you can work on this year?
For me it's definitely core and flexibility.
And maybe I should work on putting less vag shots on my blog…