This is the first Christmas that I won't be home
Even though we were living in Maryland last December we flew out to CA to be with my family. You can read last year's Christmas post here.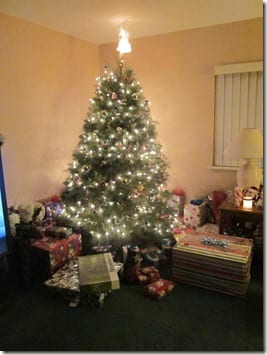 But before we headed to my mom's I had errands to run, bags to pack and Ben's to talk out of working late.
One of my tasks was a pit stop at the Goodwill to donate a bunch of clothes. I transported them in my pink suitcase that needed to be put out of its misery. But, I'm sad as I'm now suitcaseless.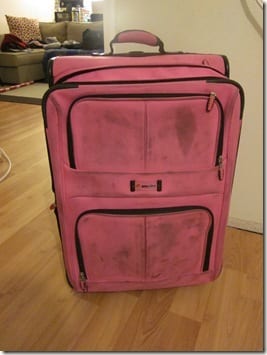 When Ben got home around 3pm he made us a quick lunch because I was tied up with stuff. I NEVER let him cook for me. I've seen him in action and it always involves copious amounts of butter, eggs and cheddar cheese (not that there is anything wrong with that on occasion).
Anyways, today I kindly requested he hold the butter and he obliged. He used up the last remnants of our fridge and made pizzas on white hoagie bread. It's weird how food that other people cook tastes better. I've decided to let him cook more often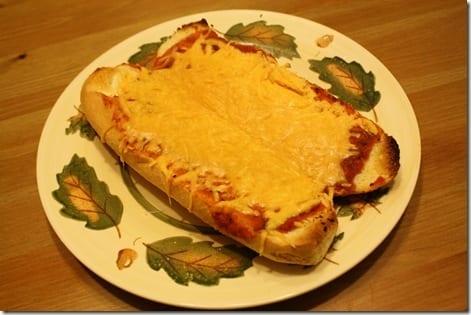 I added salad to my plate when I was half done.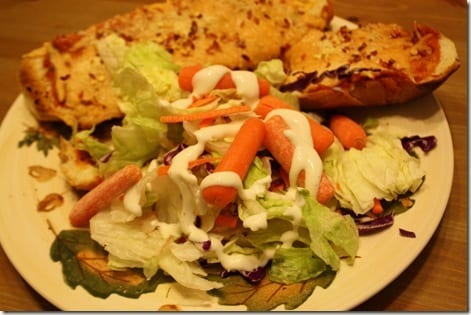 Finally we were ready to head to my mom's. There is something so comforting about being home.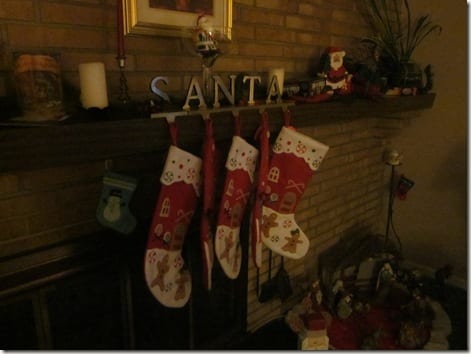 Hey, who's big present is this?!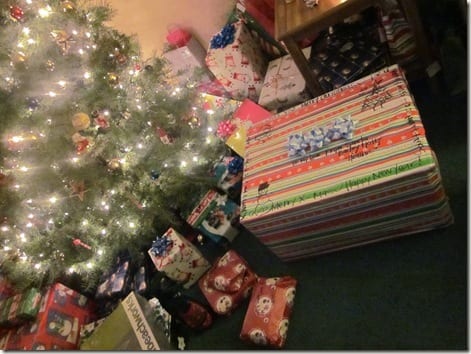 Ben and Matt watched movies while my mom and I baked cookies.
Yeah, more cookies. Isn't that tragic?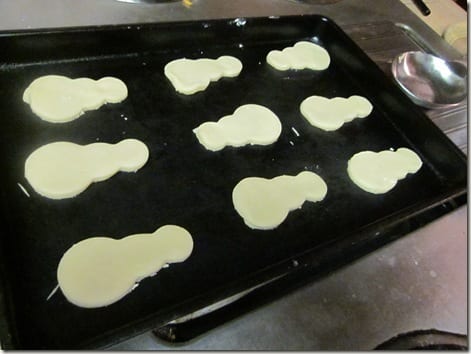 But, my mom volunteered to bring cookies to my cousin's for Christmas eve, so we must bake!
Hey, who took a bite out of that cookie?!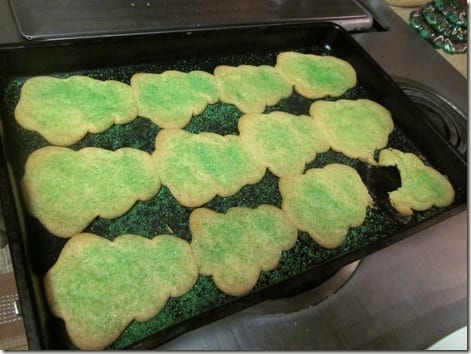 Food is a big part of holiday traditions for practically every culture. We have tamales on Christmas. The salmon we ate the other night was just because we didn't have tamales yet
As soon as I got to my mom's I raided the fridge (does anyone else do this?). Green chili and cheese tamale (plus another half from Ben), beans and rice. Merry Christmas to my belly.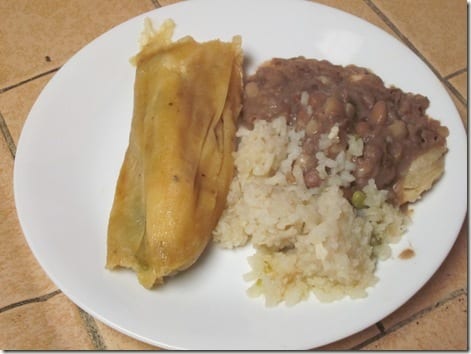 Tamales, my family and my dogs…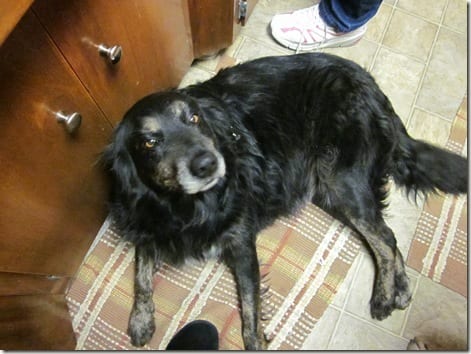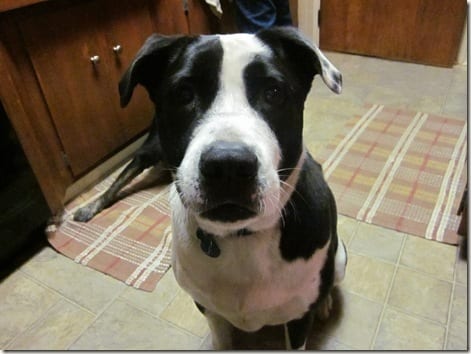 It feels good to be home.
Ben and I are flying to Florida tomorrow morning. I'm hoping to squeeze in a walk before we head to the airport and then do a long run on Christmas morning. Ben's fam does presents on Christmas eve, so I'm hoping this works out!