Hi, how are you? I'm pretty good except I thought I was being murdered last night and I'm really surprised that I didn't have a nervous breakdown and/or the cops did show up to my house…I'm pretty sure my heart is still racing even!
I know you're not supposed to blame the victim but I'm taking full responsibility for this attempted murder… on myself. I'll explain.
I'm still super into true crime podcasts and have been listening to 'Crime Writers On' lately. They started their show to chat about Serial season 1  and have since covered Making a Murder, Serial Season 2, the OJ documentaries and other crime related pop culture stuff.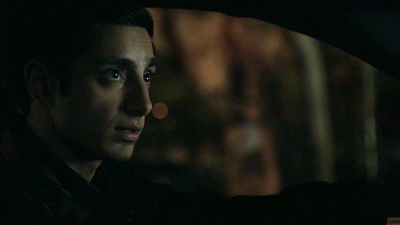 Since there was some downtime in between podcasts and documentaries recently the hosts are watching the new HBO series 'The Night of'.
I wasn't wasn't going to watch it because although I like true crime, suspense movies and TV are not my jam. I straight up don't watch anything considered to be a 'scary movie' or considered a 'horror film'.  But every single episode lately has devoted a significant amount of time to this show.
Ben and I  used to watch TV together but fell away from that over the last year-and-a-half. I figured it would be something he would like and then I would know what the heck is going on when I listen to the 'Crime Writers' podcast.
So last night we watched the first episode. It was good, but not my thing – murder/suspense shows  just get me too anxious. And even though it wasn't very graphic , the scene of the girl who was murdered was really horrible.
It was super late by the time it was over and I was fading fast so I went to sleep. Ben stayed up to do Ben stuff.
I'm a light sleeper and I've gotten used to sleeping alone a lot of the time. So when Ben comes to bed after I'm already asleep he walks in the room and says 'it's just me'. This way I don't get startled. It's never a big deal.
Well, last night Ben got kidnapped and a murderer came charging into the bedroom to kill me!!!!
When I realized this I jumped up and started SCREAMING like you've never heard anyone scream before. Seriously. I think I hurt my own ear drums.
(Sidenote: when I had to get blood drawn in third grade I screamed so loud that the nurses said the people in the next building could hear me.)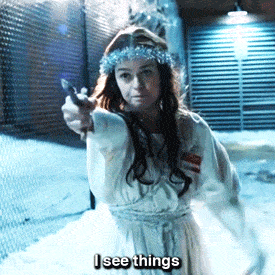 Luckily, my screaming scared off the would-be murderer… who actually turned out to be Ben. He kept just saying 'it's me hun…it's me' as I jumped out of bed shrieking and trying to walk toward my attacker. Finally he turned on a light and I recognized my would-be attacker.
Oh, sorry. Nevermind.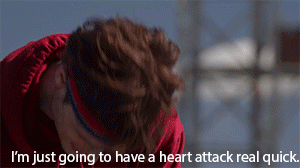 Yes, I screamed like I was being attacked in the most intense, uncontrollable way and it was just Ben!
My shriek managed to traumatize both of us, plus the cat whose fur was all puffed up! Vegas' eyes were darting around the room with a look of terror trying to figure out what was going on. Poor Vegas.
Ben hugged me and tried to calm me down but I was seriously so upset I thought I was going to throw up.
And then I felt stupid.
Ben was pretty convinced the cops were going to come. And he was both terrified and impressed with my screaming ability.
It took us a while to calm down and then we laughed about it. Wow! What a mid-night wake up call!!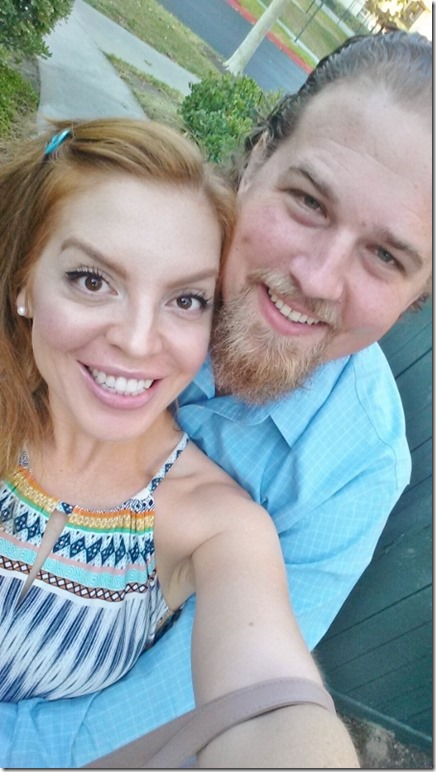 I finally calmed down enough to go back to sleep. When I woke up a few hours later the cat was sleeping near the bed and as soon as I put one foot down on the floor he jumped up and ran to the other room. He was sleeping with one eye open! I think we both have PTSD.
The moral of the story is I can't watch that show and probably need to stick to running podcasts from now on OR I need a pet dragon. One of those.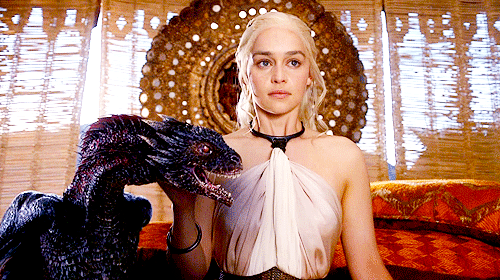 I woke up today still a little shook up so I took a walk and then did some yoga to calm my chakras. I don't think they're calm yet.
And now I need to find a good cat therapist to help Vegas get over the trauma!
Question: Do you think Vegas needs cat therapy now?