In continuing with Ben's relaxing day we went to his pick for dinner – Agora Churrascaria in Irvine – aka Brazilian steakhouse aka 'the meat parade' . Funny enough I remember my ex-BFs sister talking about an 'all you can eat' Brazilian BBQ and calling it the meat parade. She and I were both vegetarian at the time and got a big kick out of that.
Anyway. We got all dressed up to go.
The restaurant we went to in Orange County is called Agora Churrascaria, but there are a lot of them around. My dad mentioned one near LA and I know there's one in Long Beach too.
The restaurant is a set menu of 14 different meats that are brought around on carts. Each person has a card with a green side and red side. You keep the green side up when you want more meat and red side up when you need a break.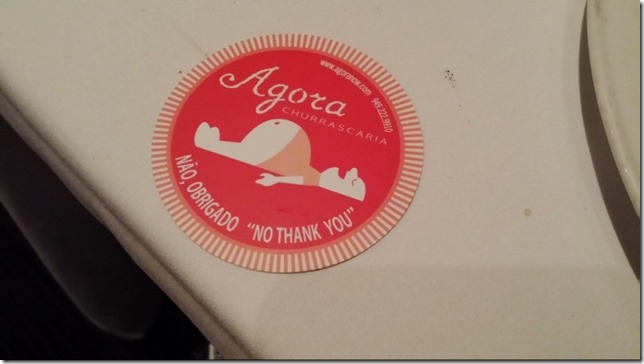 As soon as you sit down cheese bread and a fried banana is brought to the table. The cheese and banana were amazing.
I am not a big meat eater. I even joked that the cost of this meal would be wasted on me, but Ben has always wanted to go to a place like this. Since I was there I decided to try everything and be open minded.
Bacon wrapped filet and steak kabobs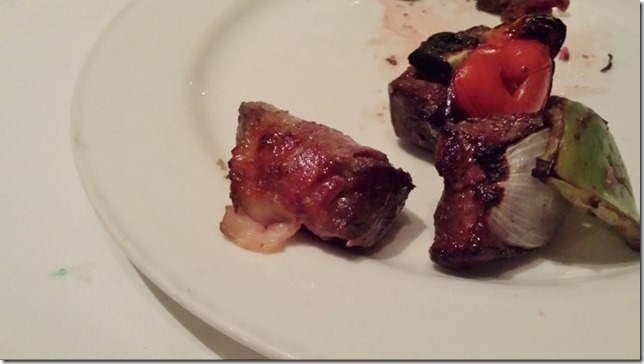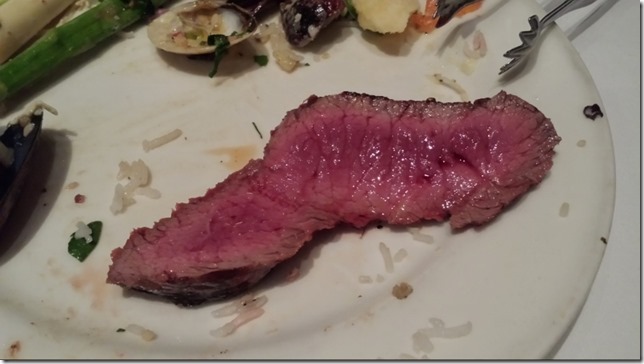 Turns out just as I expected, I am not a big meat fan. I think lamb is gamey. And the meat was really well seasoned and cooked, but I wasn't super excited about it.
But I was super excited about the buffet! I love an epic buffet and this had some great veggies. My favorite part of the whole meal was the mashed potatoes.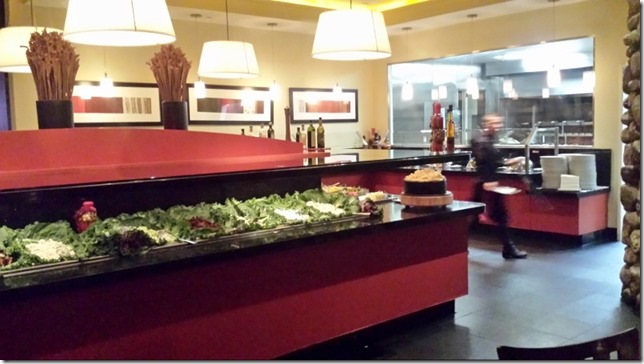 So I broke the #1 rule of meat buffets and filled up on the sides…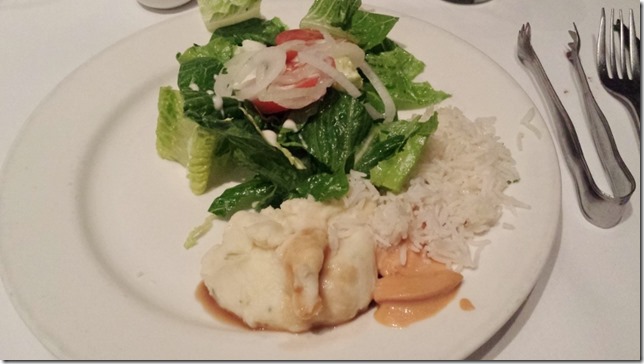 I got an Acai-tini with dinner.
The meat lover of the group had the BEST meal of his life and really loved it. So I have to give it a great review for overall taste, new experience and happiness.
He was so full though he skipped dessert and so I had to eat a McFlurry all by myself. Then, I got the idea for a DESSERT BUFFET! Who wants to go into business with me on an all dessert restaurant??!?!
Question: Have you ever been to a place like this? What's your favorite restaurant?