How's your Tuesday going? I don't have to be into work until this afternoon so I've been working on blog stuff and writing all morning.
Around 10am I had some nuts and a honey tangerine. The tangerine was really good, but had 2 seeds in each segment. I coulda done without that.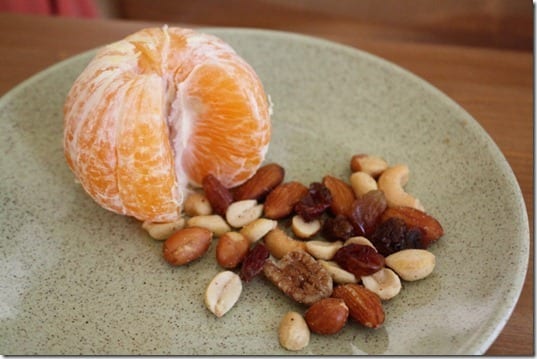 Lunch was the usual – Salad with TJ's peanut dressing and Bragg's liquid aminos. I scored those crackers from the Natural Products Expo, they weren't good.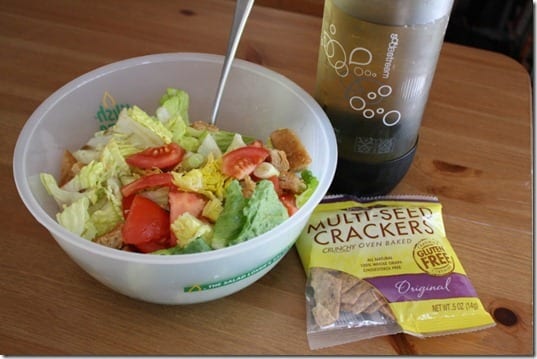 Now for Tuesday's "Just the Tip":
I eat TJ's Peanut Dressing every.single.day. Mostly in salads and stir-frys. Sometimes in cereal or straight from the bottle.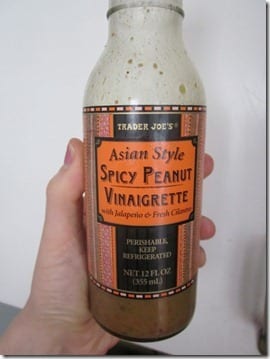 Anyways, I have also been complimenting my dishes with Bragg's Liquid Aminos and now eat this daily too! I am not afraid of salt – since I drink so much liquid and I'm a salty sweater I need it. But, I am very LIBERAL.
With my salt and soy sauce usage. (See what I did there?)
I've been using Bragg Liquid aminos since it has less sodium. It's also Gluten free.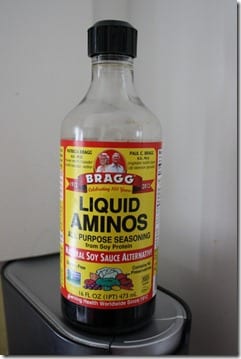 Fun Useless fact: When I was in college I learned about gluten free diets and randomly wanted to try it (before the blog). I was on board until lunch when my co-worker told me soy sauce had gluten. My response was something like, "F-this I'm out."
To round out my lunch I had a piece of Ezekiel raisin bread with ICBINB, stevia and pumpkin pie spice.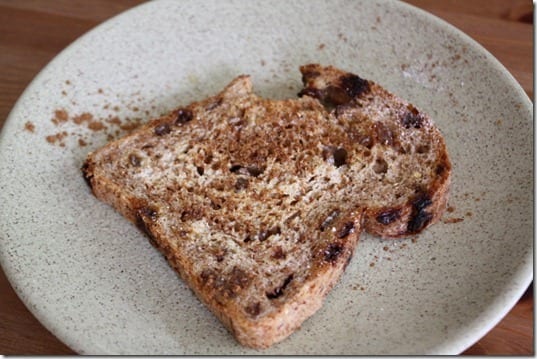 Last week I did the Subaru First Car webisode shoot.
Well, I finally have the still pictures to share with you. The actual video is coming soon!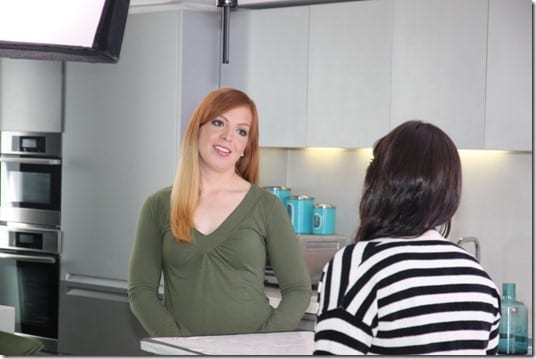 This is awkward. What should I do with my hands?!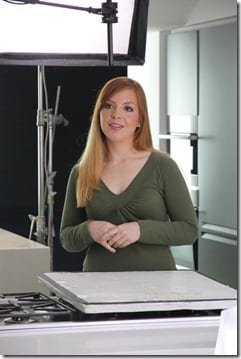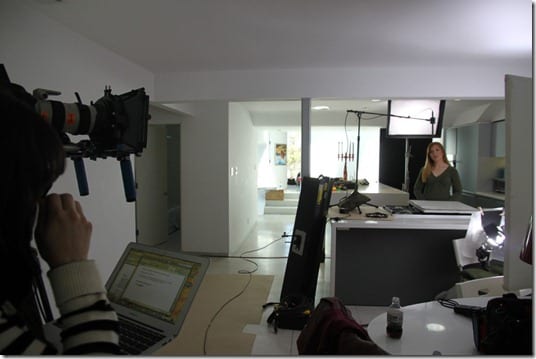 Tuesday Tip for me: Fix your hair!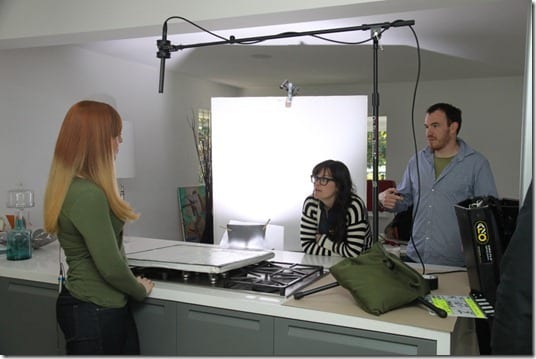 Remember when I dyed my hair blonde?! (I had just done it in this post.)
Well, that was a massive mistake and now I'm just letting it grow out. But, it looks dumb and has a very obviously line. I'm too cheap to go to a fancy salon to fix it, but every time I wear my hair down someone asks if I bleached my ends on purpose. Um, no I'm just very dumb…
I wonder if the Bragg liquid aminos could double as hair dye…