Hello and Happy Tuesday! I started my day with a run and an eat. I think I may need to find a new Tuesday route because peeps don't know how to keep their dogs in check. #NotCool
I finished off the last of the pineapple cottage cheese (yes, the one I bought yesterday) in a cantaloupe this morning. Add a side of SB&J toast and it's perfect.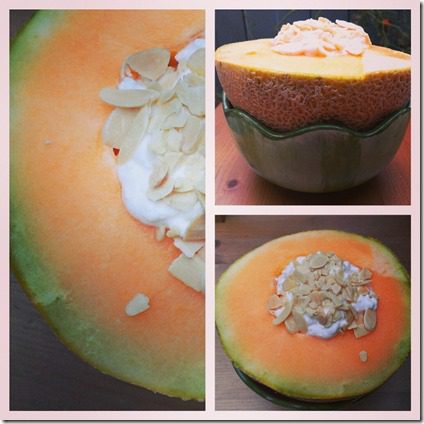 Last night I packed up the leftovers of the enchilada casserole into individual containers for an easy lunch or dinner. I added some green beans to the containers for a complete meal. This reminds me of fitness competitors for some reason. They are so good about planning and packing their meals and I love that!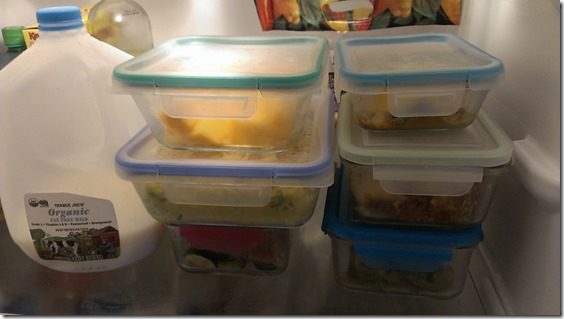 That got me thinking about what we can learn from different approaches to healthy eating and weight loss – even though it's not my thing I can learn about clean eating from Oxygen Magazine and similar sources.
Here are some things we can learn from other Top Diet / Lifestyle camps:
– Paleo: Eat whole foods. While I am not going to be that strict, I love that their focus is on whole foods like veggies, protein and nuts.
– Atkins: Protein keeps you full. It's easier to overeat carbs than protein, so it's important to watch your intake if you tend to eat an entire box of crackers in one shot.
– Weight Watchers: Points are similar to counting calories. Meetings keep you accountable, so find a friend or way to check in each week.
French Women Don't Get Fat: Everything in moderation. Drink more wine. #IHearTHat
Jenny Craig: Portion control is important for weight loss. Plus, it's expensive so you won't have money for ice cream.
Just the tip: Take what you need, leave what you don't. Do what works for you.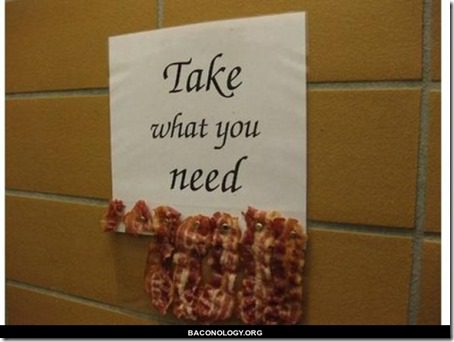 (source)
And the most awesome tip for the day – How to make a Watermelon Smoothie for parties.
Question: Got a tip to leave for the group?