We finally put up my sign in the kitchen 🙂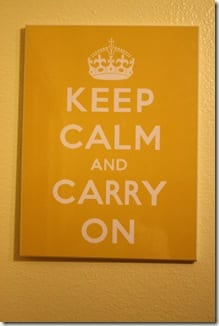 Today was the best time to put it up too because it's been crazy over here in Run Eat Repeat land. And yes, in case you're wondering – that's how I refer to my house… "Hey, you guys want to come over to run eat repeat land?"
Just kidding, I never invite people over. That would require me to clean and it's not happening.
I started my day with Jillian's 30 day shred – level 1. I didn't do it yesterday, so that's a slight fail, but we're moving on.
This morning I took breakfast on the go in a yogurt container.
On top of the yogurt left in the "bowl"– pumpkin, chia seeds, cereals, almond butter and love.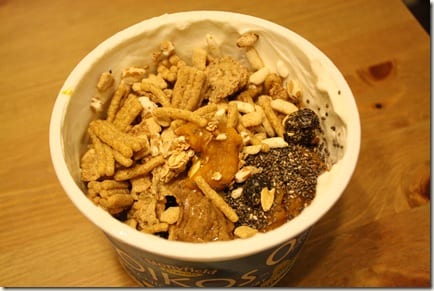 After class I raced home for lunch. HUNGRY means I needed something fast and easy (insert your mom joke here).
Then, I topped it off with a Vitatop and some dead bread. That's what happens when you're too hungry.
The rest of the day: errands, writing, eating dirty grapes, cleaning up cat barf, thinking of ways to make my life sound more glamorous on the blog, finally deciding that's a lost cause…
Dinner was a massive salad with gorgonzola, chickpeas, veggies and a side of fig bread with pumpkin butter.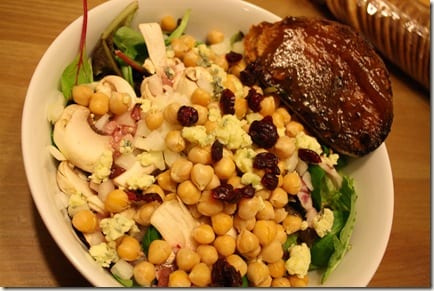 Some more bread because it is Dia de los Muertos! Tip: serve the bread with pumpkin cream cheese if you want to change your life for the better.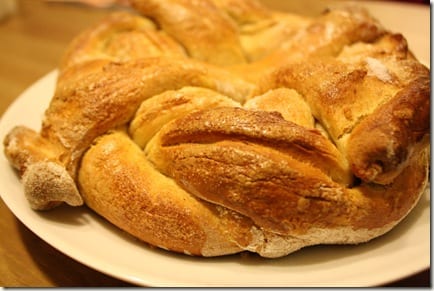 Then I went to film my first "Ask a Monican" segment. Until I realized that I didn't have any make-up on and looked like a shiny foreheaded wet cat. So I decided against it.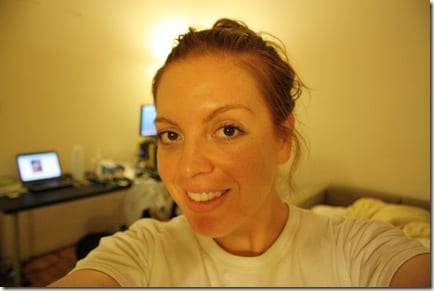 But, I guess showing you a picture of myself in all my shiny foreheaded glory really defeats the purpose of avoiding the video, right? Darn.
We are still waiting for out mattress, but the cat isn't wasting any time making himself comfy. He better not barf through the slats. For those who asked – the bed was from Overstock.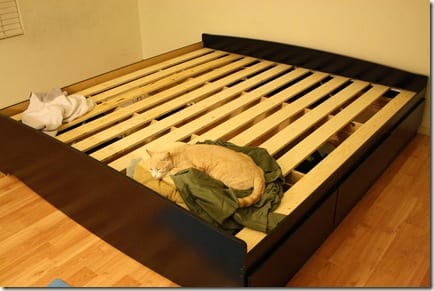 Subway Commit to Fit Giveaway!
It's that time again! I'm working with Subway to support their Commit to Fit challenge and they have set up a bunch of awesome gifts for RER readers. The company is challenging YOU to say what your commitment to getting fit is and enter giveaways on their Facebook page too.
Who Is Your Famous Fan Inspiration?

How do SUBWAY Famous Fans inspire you and your family to stay active? Is it Laila Ali's impressive strength in the ring, or Michael Phelps powerful stroke in the pool? Whoever it may be, SUBWAY® designed the new series of reusable lunch bags around each one of the Famous Fans and their specific athletic talent.

Giveaway: Famous Fan themed bag of your choice, and a few fun items relevant to that person. Here is a list of SUBWAY's participating Famous Fans:

· Michael Phelps

· Tab Ramos

· Ryan Howard

· Nastia Liukin

· Laila Ali
I chose Laila Ali and got a fan bag and a pair of pink boxing gloves! I Love it!I don't know, but there is something about pink boxing gloves that scream mixed message in a very cool way.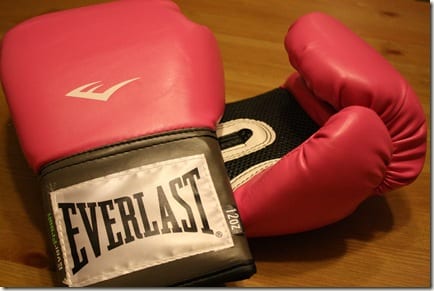 To Enter: Leave a comment with your athletic inspiration from the list above.
Contest ends Thursday (Nov. 4)  morning at 8am PST. I will announce the winner Thursday.
Added question: I'm mulling over some changing to RER in terms of style and content. Does anyone else think daily food logs are kind of everywhere in a "dime a dozen" way? Thoughts?
Run SMART Goals
Fill out this form to get the SMART Running Goals worksheet to your inbox!