So I think I'm going to bite the bullet and sign up for a May marathon. I downloaded a training program (that I paid for so can't really share all together) last week and have  been trying to stick to it.
This week's long run is 10 miles at a 8:45 pace. What? I don't consider 10 miles a long run and wanted to do 16 miles so I was about to do more but then I realized this plan is put together this way for a reason. I don't know better than the plan. There's a reason Hal Higdon and Jeff Galloway and other legendary running coaching do so well – they know their shit!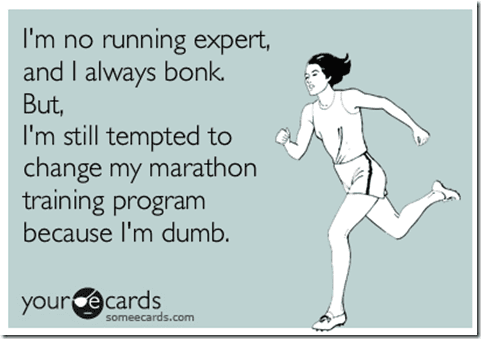 I don't know better than them. I haven't been running for 20 plus years or coaching marathon champions and regular people to the finish line.
So even though my body could do 16 today, I did 11 miles. And that extra mile was because I went out too far on the turn around.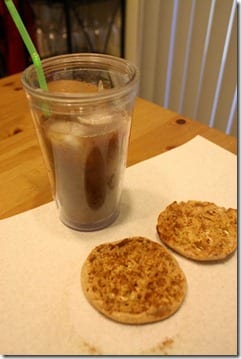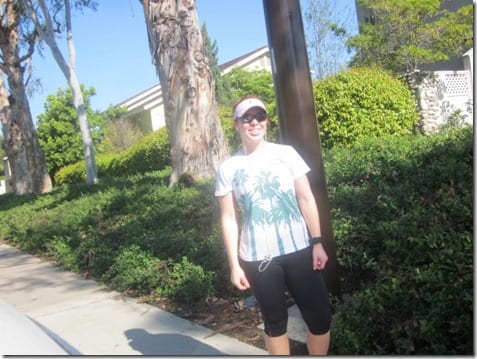 11 Miles – Pace 8:41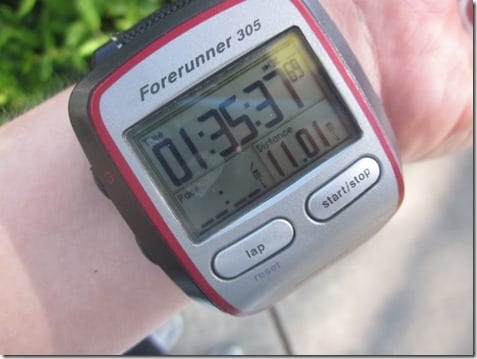 Mile 1: 8:38

Mile 2: 8:30

Mile 3: 8:44

Mile 4: 8:36

Mile 5: 8:45

Mile 6: 8:39

Mile 7: 8:34

Mile 8: 8:49

Mile 9: 8:48

Mile 10: 8:46

Mile 11: 8:46
I'm still fading at the end and need to start finishing my long runs at a better pace for the last 4 miles.
Fuel for the run – chews (waited till stop lights to eat them)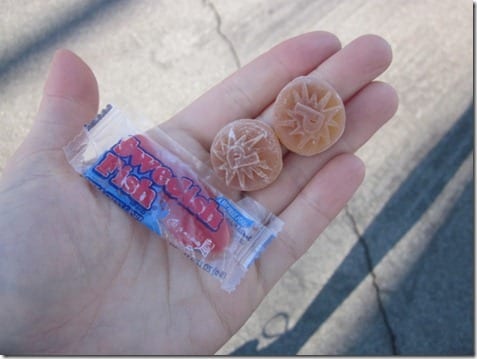 I drove to my sweet spot. I always keep a towel in my car so I don't get my car seats covered in sweat.
I made a quick stop at Costco on the way home for eggs and a prescription. I ended up getting some fruit and veggies too. Oh, and I skipped the one sample table with pie for those of you who are keeping track of my sweets. Chomped dirty grapes on the way home…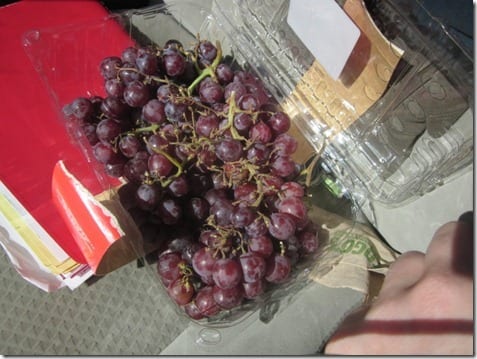 Ben ate the last eggs so I had to stop for some more on the way home. I was craving a big salty egg sandwich for breakfast. I made this with sharp cheddar and Italian salami (not Vinny's unfortunately).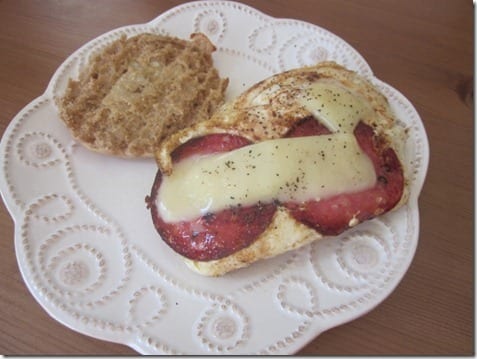 This is exactly how Ben makes his sandwiches and they always look so amazing!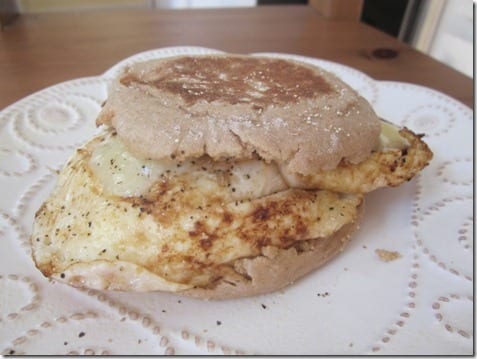 Today I'm headed to a press conference and fancy dinner in Los Angeles for Team Refuel Chocolate Milk.
I'm excited to see my fellow team refuel friends Janae and Skinny Runner!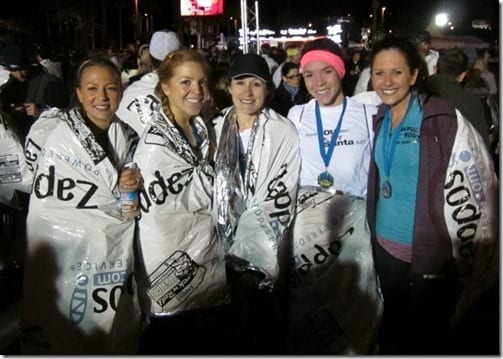 Have a great Saturday!
Question: Do you stick to a set training program or change it up?
If you do write your own plan (like I normally do!) do you stick to that?