Hello! I spent the day in Los Olivos with my friend Lisa. But, before I went I did a 10-ish mile run. I'm not sure how much because my Garmin stopped at mile 2. I reset it when I turned around, but I'm not sure the official distance.
On the way to meet Lisa I stopped to get scones. Pumpkin Pecan for me. This was a lot better than the WF pumpkin scone I got yesterday. A LOT BETTER. 
I crumbled it over my yogurt bowl, which I took to go 🙂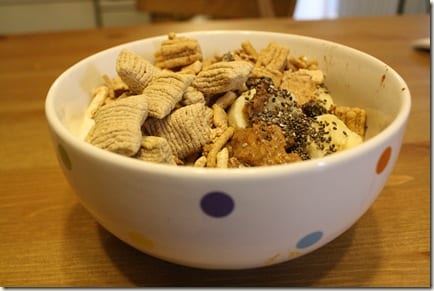 Then, Lisa and I were headed north!
Los Olivos is a small city inland of Santa Barbara in the San Ynez mountains. It's about two hours north of LA (three hours from Orange County).
It felt so good to be back driving up the California coast.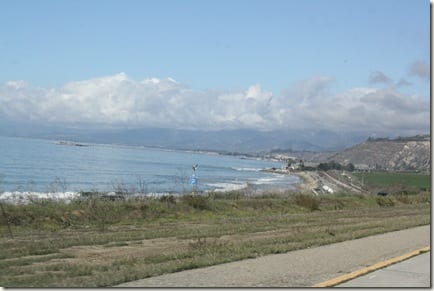 I'm home.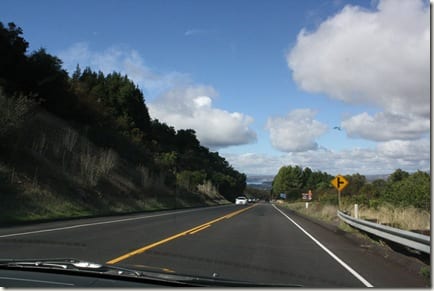 Welcome to Los Olivos! It is Santa Barbara Wine Country 🙂
Hmmmm. That name is super similar to "Olivas" my last name. I wonder if my ancestors were wine makers. Maybe wine drinkers? That's where I get it from!
Our first stop was  the highlight of the day…
but not because of the  wine.
It was the highlight of the day because you can buy a flight of cup cakes with your wine tasting.
As we tasted the wines, the pourer told us which cupcakes to eat with which wine. The strawberry cheesecake cupcake was a "palate cleanser". I can't make this stuff up. I was in Heaven.
Wine and cupcakes. Think about that. Wine and cupcakes.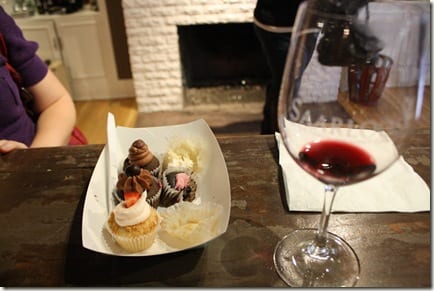 This place needs to be on every corner. It's on every corner of my heart already.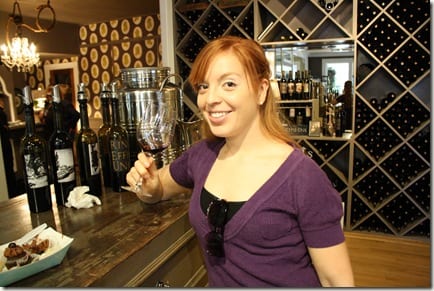 As we were walking out we asked one of the owners to take a picture of us. A glass of wine and a silly mood means it was a production.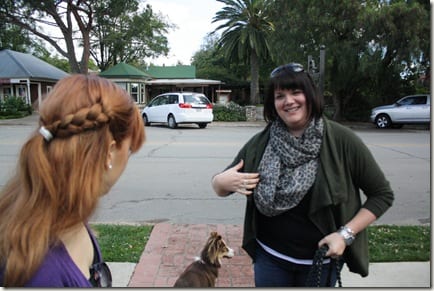 This is one of the owners. I didn't catch his name 🙁 But he swears this is his Halloween costume. I'm not sure.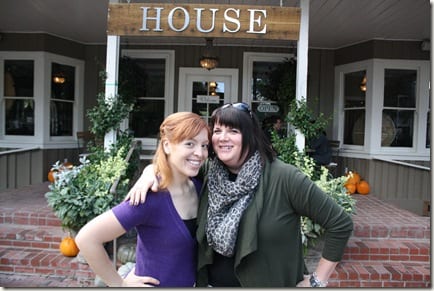 Then, we met Henry. He greeted us at the door of stop #2. In case you're wondering, I lost count after #2.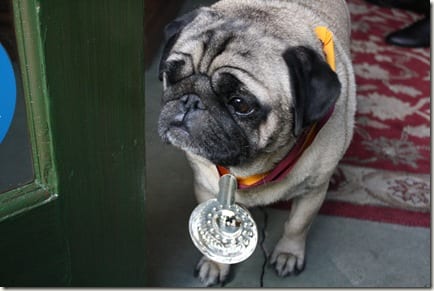 Henry says, "Drink up bitches!"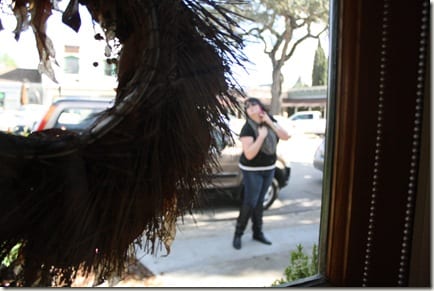 Per usual, they gave us a piece of chocolate with the port tasting. I bought it.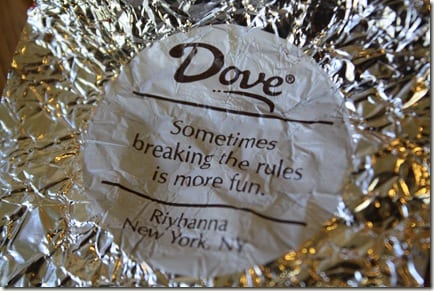 After another tasting or so we needed lunch.
Tuna salad is my favorite. It just is.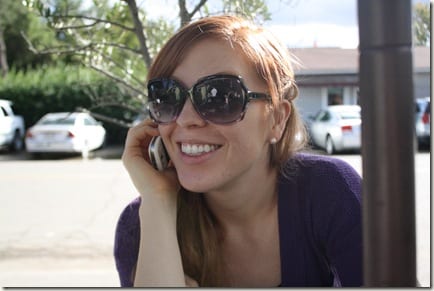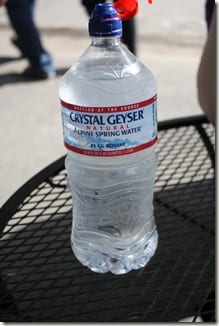 I fell in love with the sparkling wine at Evan's Ranch. I am a fiend for sparkling wines. Apparently, I think I'm Kimora and should drink champagne as my only source of liquids.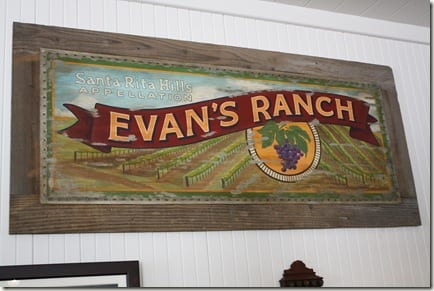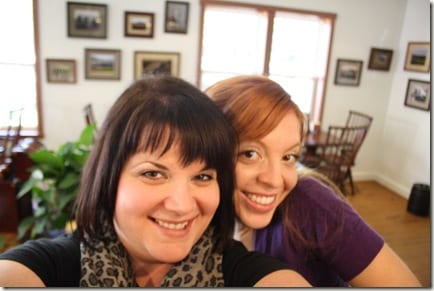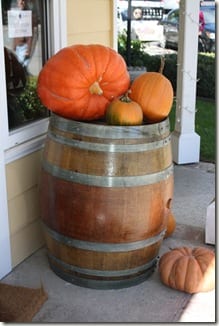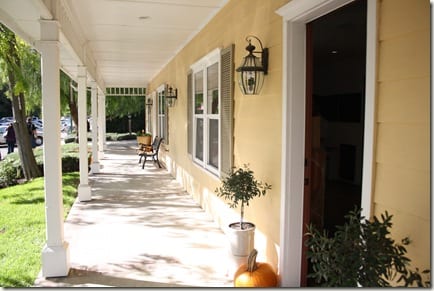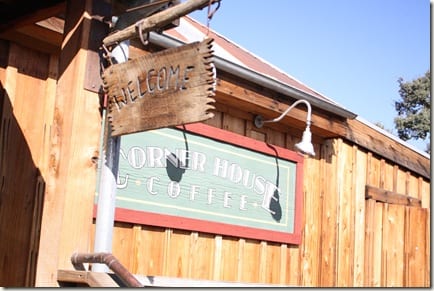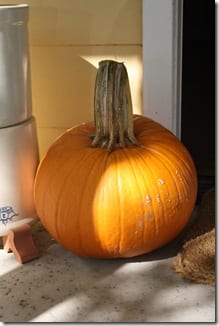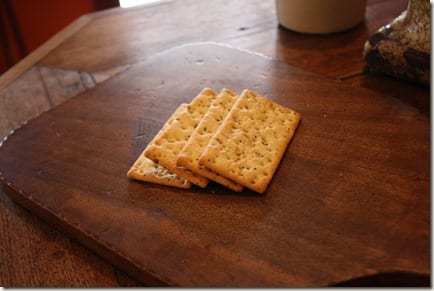 The day started off drizzly, but turned extra gorgeous to make up for the gloomy morning.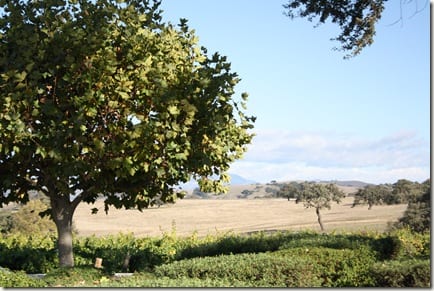 Today was a good day.