This is a Sponsored post written by me on behalf of Sabra Dipping Co, LLC. for SocialSpark. All opinions are 100% mine.
You might be aware that I am a huge fan of hummus. Love it.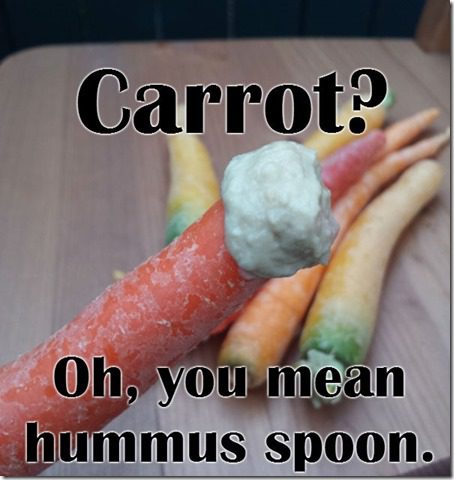 Same can be said of Sriracha. (See: My Sriracha diet of April 1st.)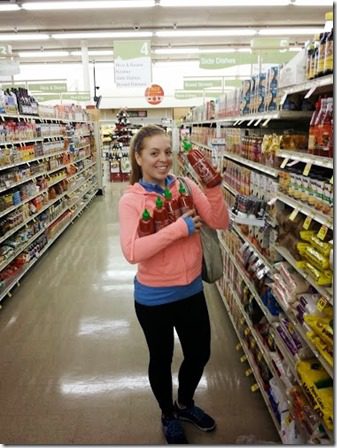 But my third favorite sauce is Peanut Sauce. I think an easy peanut sauce recipe was one of the first things I made on RER back in the day.
Well, I had this idea to combine all my favorite things for a healthier version of peanut sauce. It's lower in fat because I used Peanut Powder – but you can use 'real' PB if you desire. Plus it's gluten and soy free because I use coconut aminos instead of soy sauce. Boom. Everyone's a winner.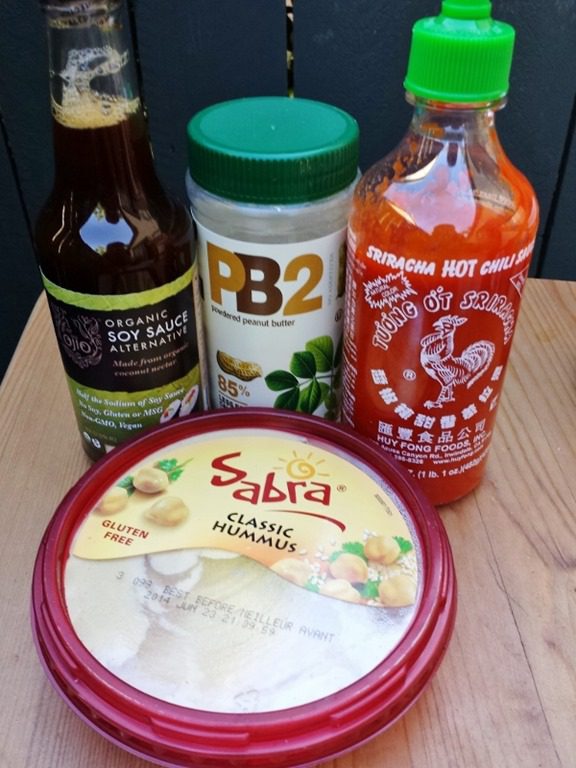 Peanut Sauce Recipe with Hummus
Vegan. Gluten Free. Soy Free. Awesomesauce.
Ingredients:
5oz Sabra Hummus (half a 10oz container)
4 Tb. PB or Peanut Powder
3 Tb. Coconut aminos or soy sauce (ss has gluten, so use an alternative if needed!)
1-2 Tb. Sriracha or more if you're me
10 drops liquid stevia OR 1 Tb. sugar, more to taste
3 Tb. water to thin*
Directions: Mix all ingredients in your mouth and swish around a bowl. Add more or less water to desired thickness. Serve over rice noodles for a gluten free meal. Garnish with peanuts. Enjoy!
I boiled some rice noodles and toward the end of cooking added broccoli. Then, I tossed it all with the sauce and garnished with more peanuts.
Tip: You can save some of the pasta water and use that to thin the sauce if you prefer.
Question: What's your favorite sauce?