Hello and Happy Tuesday!
Last night Ben and I celebrated Margarita Monday while sitting outside. The SoCal heat is still alive and well and it's cooler on our patio.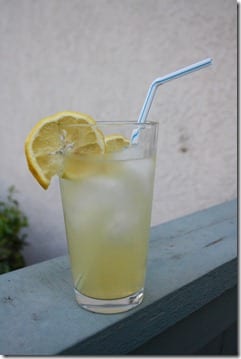 A rep from Refine Mixers recently sent me three different flavors of their mixers to try. They are a zero calorie mixer sweetened with stevia! Ben cracked open all the flavors over the weekend so I've already tasted them all. To say I'm a fan is an understatement.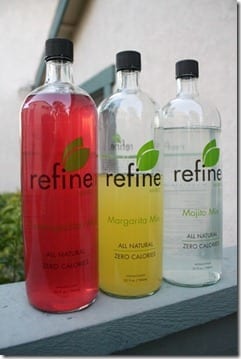 We used the margarita mix again last night and I love it! The bad thing about alcohol is the empty calories, but the good thing is that it makes you feel happy even after a horrible day when you got yelled at by your boss and snuck into the restroom at lunch to cry in the bathroom stall.
Anyway, one shot is about 80 calories and the mixers are calorie free. So make it a double and sip the day away.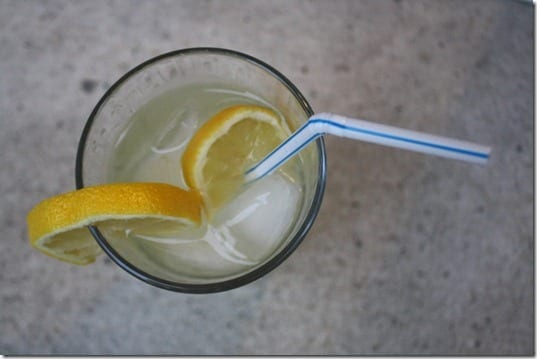 Refine Mixers are available nationwide you can check where they are sold here or buy online here.
Run – I set out to do some 800s this morning but during the second one I saw two guys in jogging jeans that really weirded me out so I headed back home the long way for a total of 4.5 miles. (*Not weirded out because of the jeans, but because something seemed "off".)
Did you know there really is a site called Jogging Jeans that shows pictures of people running in jeans?! I can't make this stuff up…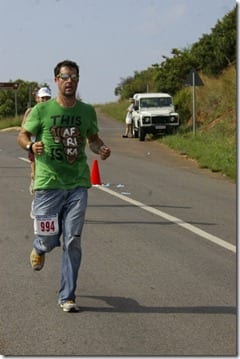 (source Sean Hutchingson)
Eat – I made a 2 Ingredient Oatmeal Pancake for breakfast.
Someone asked recently if my pancakes were shiny from butter or syrup. I always put syrup on my pancakes. Always. I am not the girl who puts yogurt and berries on her 'cakes and says that is AH-MAZING!!!!!!!
No, syrup is amazing.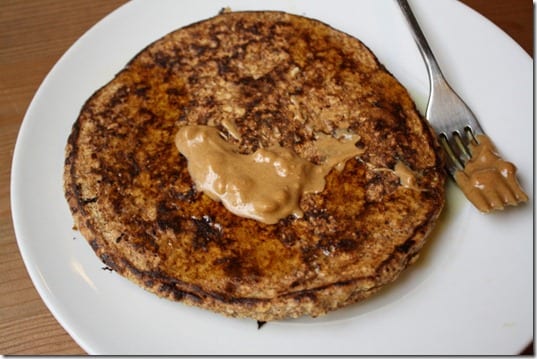 Lately I've been using this Agave Maple syrup blend from TJ's. I thought it was healthier, but upon further inspection it is not. Just buy the maple.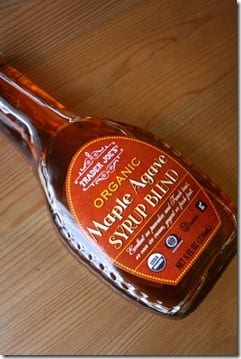 Question: Are you going to celebrate Tequila Tuesday today?
Have you ever run in jeans or jorts or something similar?