After my clients this morning I had a BIG apple and little pack of almonds. Then, did a chest/triceps workout.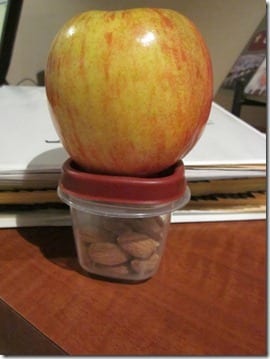 I didn't feel like it was a good workout until I started making lunch and my arms felt all weird.
Workout Tip: "Weird Arms Syndrome" is the sign of a good workout. Or, a stroke. Know the difference.
Ben came home for lunch and as soon as he walked out the door back to work, the Fed-ex guy brought a care package from his mom (in Florida). The box had a massive container of homemade chocolate chip cookies. I had to think fast!
I quickly called Ben to see if he was gone. Luckily, he was still in the parking lot and I instructed him to swing back in front of the house because he forgot something. I ran out and shoved the cookies through his window.
Well, I did all that after pulling out 3 cookies for myself…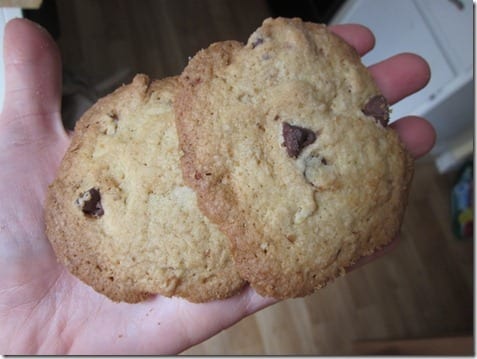 And that my friends is the difference between me eating 3 or 30 cookies today. Because sometimes my search for the World's Best Chocolate Chip Cookie means I think I need to eat the entire batch because maybe the next cookie is "the ONE".
Remember when I used to do Meatless Mexican Monday?
I miss those days because Ben loves Mexican woman food and I love cooking. I've been meaning to bring them back for a while now, but am considering doing meatless Friday since Lent starts this week.
Anyways, I'm not doing Meatless Mexican Monday today because I'm lazy and have crockpot salsa chicken already preparing.
And because I am lazy, my favorite way to eat meatless is to toss a veggie burger in the microwave.
Aaaaaand my favorite brand of veggie burger/chicken nugget/patty is Quorn. They rock because the products are soy free and made of mushroom protein. It sounds weird, but everything I've tried from this brand is good (but expensive)!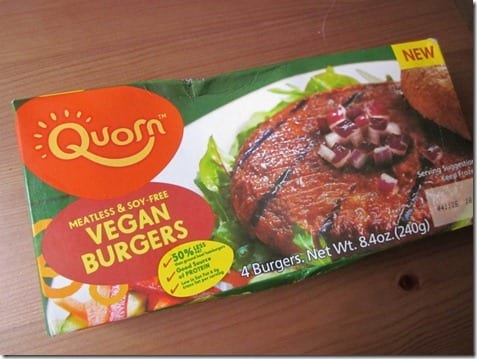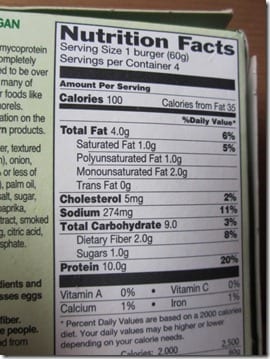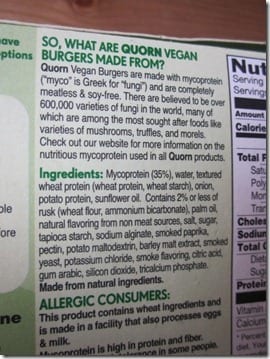 The company sent me their newest product – Quorn Vegan Burgers to try and they're passing on the meat-free love to you!
Quorn will send one RER reader a pack of vegan burgers.
To Enter: Leave a comment with your favorite meat free meal.
My answer: Frozen Yogurt.
Contest open to US and Canada. Closes 2/21/12 at 9am PST