Hello and welcome to another round of Mexican Meatless Monday!
This week's recipe is actually inspired by last week's Chili Rellenos. Even though they were easy, it can get messy to make rellenos. Today I made a dish that gives you similar flavors in a one dish kinda platform.
Green Chili Casserole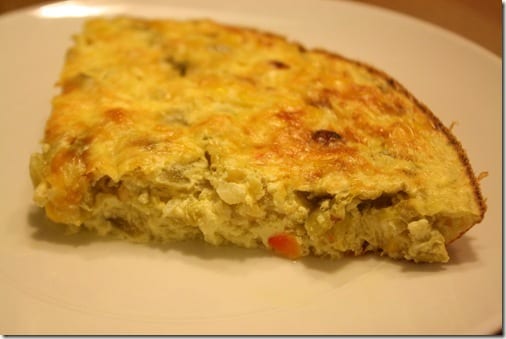 Ingredients:
4 eggs or 1 1/3 c egg beaters
7 oz. can diced green chili
1/2 c cottage cheese
1/2 c corn salsa (drained if it is in juice)
1/2 c shredded cheddar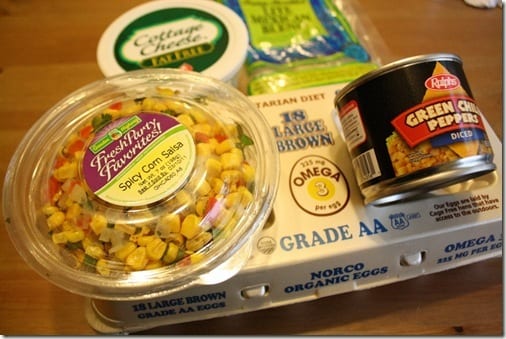 Directions:
Whisk eggs. Add the remained ingredients except shredded cheese. Mix.
Pour into a sprayed pie pan.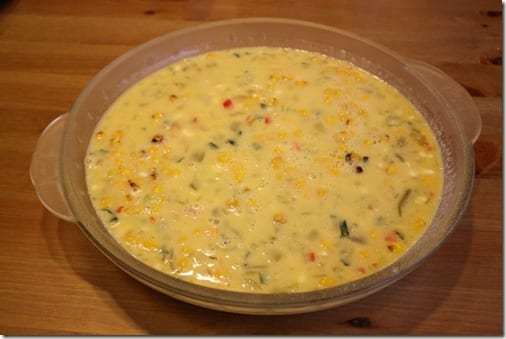 Sprinkle shredded cheese on top.
Bake at 350 degrees for 40 minutes or until set. It may be a little juicy from the chili and cottage cheese, but be sure the egg is set. It's okay to be juicy though
Let sit for 10  minutes to cool.
Serve with ketchup and a tortilla.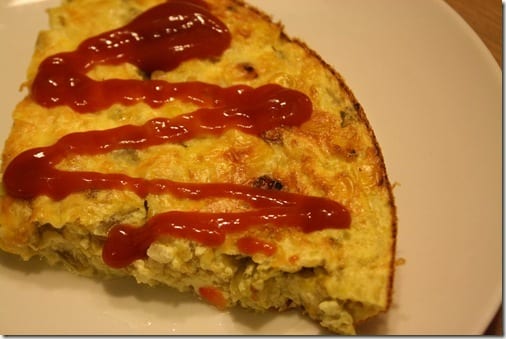 Speaking of Meatless Mondays (and all other days of the week, actually)…I was lucky enough to get a copy of No Meat Athlete's new Marathon Roadmap e-book!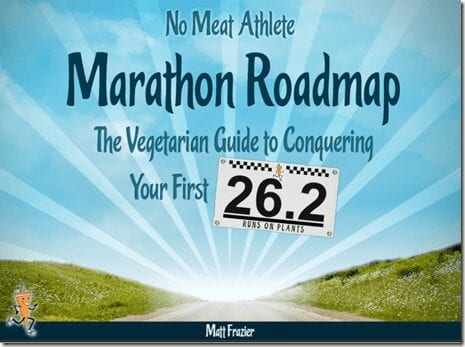 Since I recently started eating chicken again I wasn't sure what to expect from the book…
Guilt? Vegetarian propaganda? 501 ways to make Tofu?
I didn't get any of that. But what I did get was a pretty solid resource for marathon training in general. The book is broken down into 4 sections:
1. Making it real: Goals and Commitments
2. The Training
3. The Diet
4. The Race
Turns out there is only one section completely dedicated to vegetarianism's benefits. ( Note: I totally agree with most of them and am just working through my own stuff right now. )
My favorite part of the book was the last section where Matt breaks down final preparations, foods, tips and tricks for the actual race. LOVED this! I'm currently training for marathon #4 and still found it super helpful.
If you have any questions you can check out here.
See you in the morning!