Last Night I made a super quick and easy dinner out of these two items – a box of whole grain Spanish rice and a can of black beans. The rice was on sale and I thought I'd give it a whirl.
I cooked the rice according to package directions and then added a can of beans. Top with a little shredded cheese if you're feeling adventurous and serve with broccoli. It doesn't get much easier.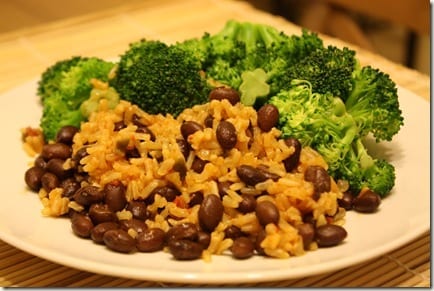 Today I had a delicious Mexican Meatless Meal all planned, but "life" got in the way and I didn't have time to make it. And by "life" I mean the fact that I'm still trying to catch up on school and had a nervous breakdown after I got back a quiz where I got 6/20, but I digress.
"No I'm not crying. My cheeks just sweat like that, it's weird hereditary disease…"
I considered doing take out for dinner, but I am still trying not to eat out in September so I racked my brain for something super easy and fast to make at home. Then, I remembered a little trick Ben taught me – "Add eggs to everything".
I know it sounds beneath your own culinary prowess, but stay with me here. Anytime Ben has leftovers that he's either A.) sick of eating or B.) wants to bulk up – He throws it in a skillet and adds eggs. Tonight I did the same thing.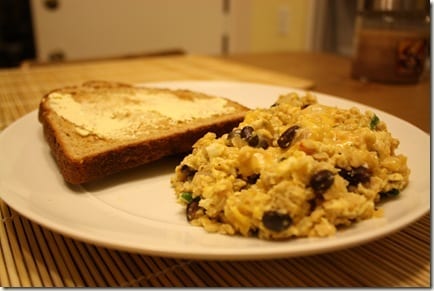 I sautéed some onions until translucent then added the leftover rice and beans. When it was hot I added about 4 eggs whisked with milk and cooked through. Finally, I topped it with cheese and called it…
Pintos y Arroz con Huevos or Beans and Rice with Eggs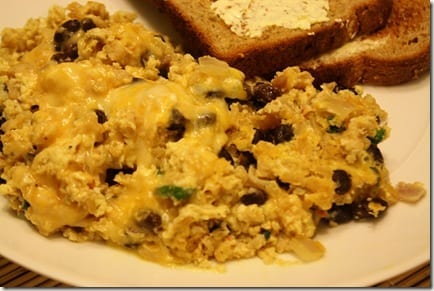 Served with green beans. You better believe ridiculous amounts of ketchup and hot sauce were added after the picture 🙂
I was still super flustered from my breakdown and right after dinner eat a bunch of TJ's dark chocolate disks before I realized it was stress. I'm not mad at me though 🙂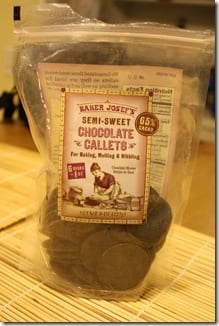 My afternoon snack was eaten between class and lab – Pop chips and carrots. I ended up not having time for the cheese, but regret that now because it probably would have helped my blood sugar.
Now that I'm on the West Coast I feel like my dinner post is super late for all ya East Coasters. I can't really change that, but I'm sorry if I seem delayed. 
In case you're curious where other people eat lunch – take the poll at the end of my post and it'll tell ya where everyone else is eating. (Hint: it's probably where you are right now.)
And because most restaurants have Mexicans in the kitchen, and this blog is no different – you should vote for this Mexican for the Project Food Blog contest.