Hello and welcome to another round on Mexican Meatless Monday! This weekend I made Peach Salsa & Black Bean Couscous. It is super easy too! Just throw everything together and enjoy.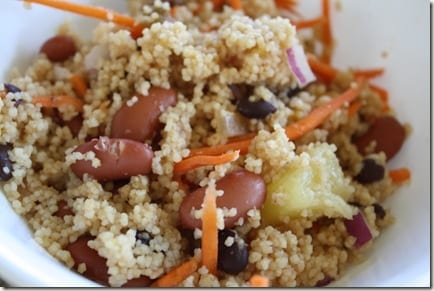 Ingredients:
ww couscous
TJ's Peach Salsa
Can of Black Beans
Can of Kidney Beans
Salt & Pepper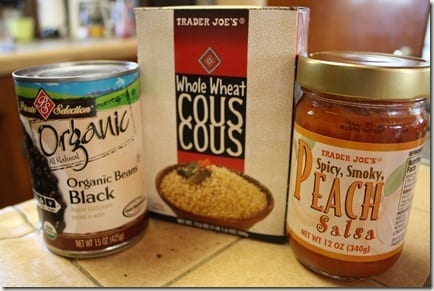 Directions:
Cook couscous according to package directions. I cooked the whole package and it was too much. I would suggest making 2 cups of couscous if you try this (half a package).
Rinse off beans.
Mix couscous, beans, salsa and salt & pepper to taste. Refrigerate until ready to eat!
This is a great summer BBQ recipe since you don't have to worry about it going bad in the sun quickly.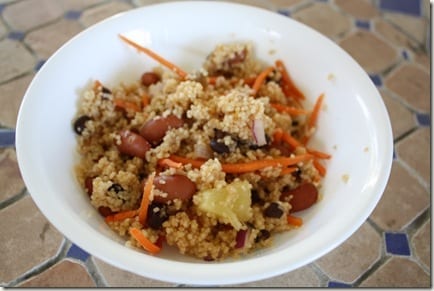 This morning I was excited to run. Sometimes I need an extra rest day, but today I was ready to go!
I did 1 mile warm-up; 1 mile tempo; a few hill repeats; 1 mile cool down. I just made it up as I went along.
I was late this morning so I threw together lunch and breakfast at the same time. I left the kitchen in a mess 🙁
Breakfast – Bagel with AB & PB (Pepita Sun Butter) on a paper plate because I am irresponsible with doing my part to save the environment.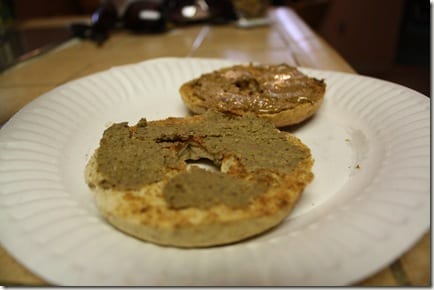 And a smoothie! My fave.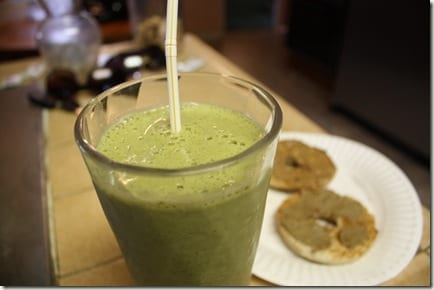 Ben and I are still carpooling and since he dropped me off first we had to switch the car at lunch. He came and picked me up and said he "forgot" his lunch at work and wanted to pick something up.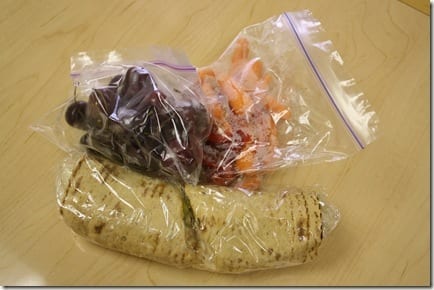 I'm always down for a diet Coke and some french fries, so we stopped at Del Taco.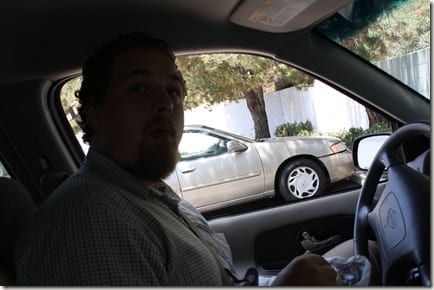 The rest of my lunch was a wrap filled with TJ's Ranchero Egg White Salad. I love this stuff.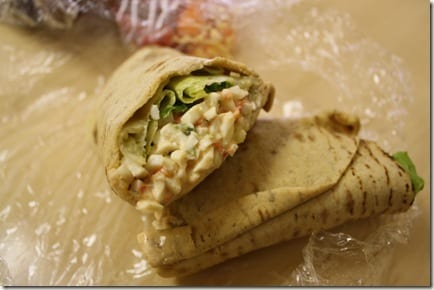 The afternoon was busy, but I made time for a good snack – Chocolate Greek Yogurt and cereals. I don't know why I have been eating anything besides yogurt and cereal for a snack. It was my fave all through college and I stopped eating for some reason. Well, it's back. Big time.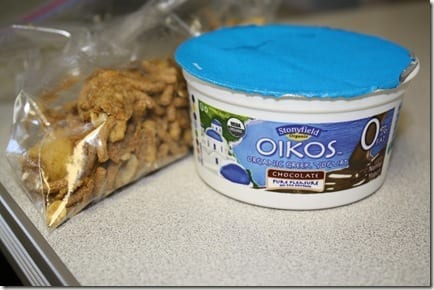 I've been eating the couscous for lunch and dinner for days. Well, at least it feels like that.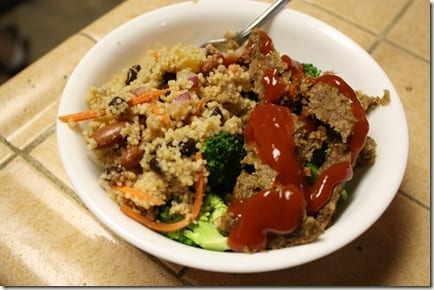 Plus ice cream from the soft serve ice cream man 🙂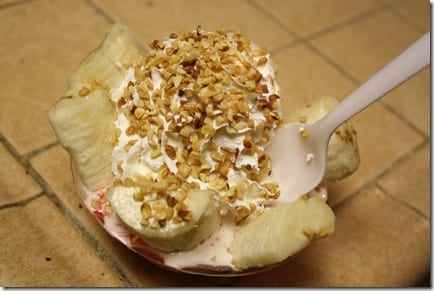 What? You don't have a soft serve ice cream man? Too bad.