Hello! I am a traveling machine lately. And I've received a lot of questions lately on my Instagram and the blog about my make-up. So here are my MUST HAVE Make Up picks.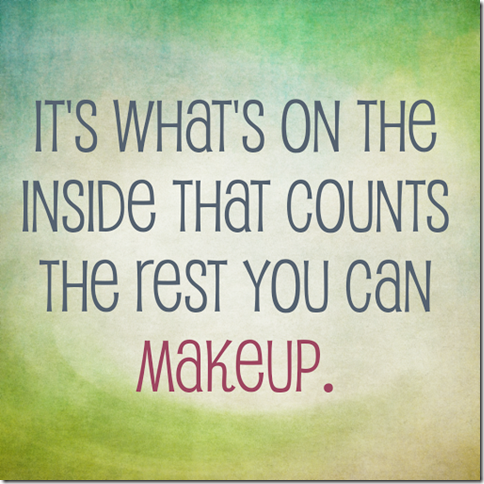 I have a lot of makeup but these are the things I actually really need and therefore make sure are in my travel makeup bag! Everything else I could probably throw away and not miss until I was trying to be randomly fancy or something. NOT that I plan on changing my make-up hoarding ways. I just need a bigger sink to spread it all out.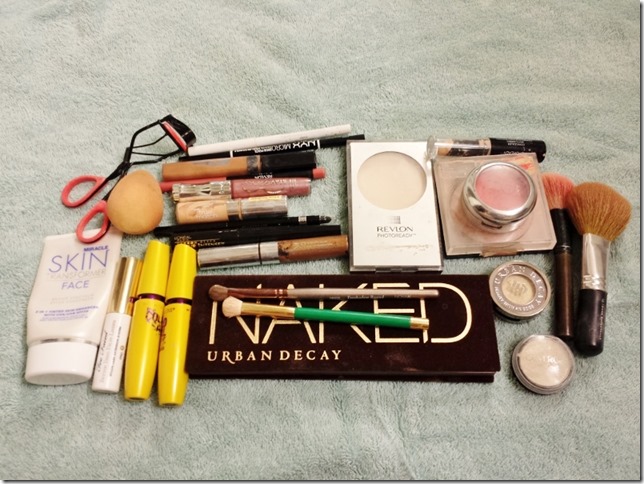 What's in my makeup bag…
1. Base – Skin BB Cream with SPF / Concealer / Pressed Powder
2. Skin – Contour and Highlighter and Blush (I use a darker color of concealer for contour.)
3. Eyes:
Naked Palette by Urban Decay
4. Eyeliner:
Stile Liquid Eyeliner for when I'm feeling brave
Eyeliner pencil for inside the lash line.
5. Lashes:
Eyelash curler – always curl your lashes kids.
Maybelline Mascara – this is a pretty cheap option and I swear it's the best! You can get it at Target or CVS or wherever. Just get waterproof so you don't look like a mess at the end of the day.
6. Brows – Auburn brow gel & Eyebrow Pencil–> Great options for redheads! I've searched and searched for colors that work for my eyebrows and these are the way to go.
White eyeliner for under my brows because that's what you're supposed to do according to the makeup police.
7. Lipliner – I use a light pink that's just a shade or two darker than my lips (Frenchie or Melon). I actually just started wearing lipliner recently when I realized I put on my bb cream super sloppy and get it on my lips. So this helps get my lips back to a pink color.
Lipgloss – I love all lipgloss and have one in my make up bag, purse and car.
Question:  What is the most important thing in your makeup bag?