I am so glad I got the opportunity to attend Fitbloggin! I don't think I would have been able to come out for this if we weren't living in Maryland 🙂 And I am completely digging the weather! Is Monica loving MD today!?
I love being able to meet bloggers in person!  I feel like I know them, but it's nice to finally feel like I'm not just reading about their lives under cover.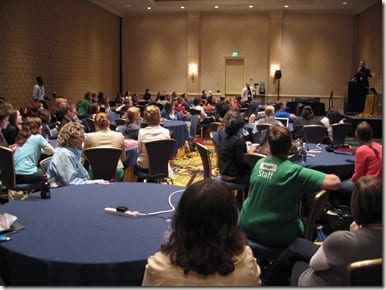 Another added bonuses of conferences? Swag!!! We were totally hooked up (more on that below).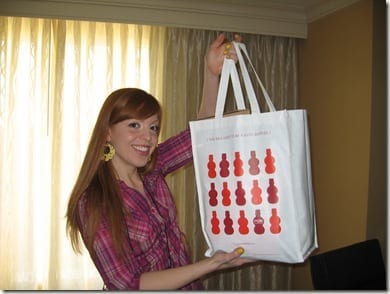 In between session there was fruit set out (what did you expect at a conference for healthy living bloggers?). I had an apple and an orange at different points in the day.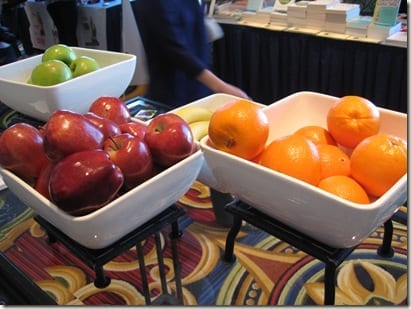 One of the sessions I attended was Getting Published and featured a panel of published authors including Caitlin. It was very informative and motivating. I already know the title of my book – now I just have to get on actually writing the rest of it 🙂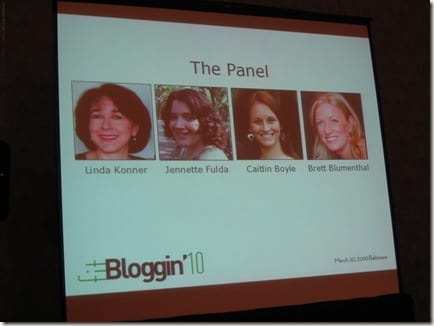 I don't know if lunch was really good or I was really hungry, but I enjoyed it either way.!! I started with mushroom soup topped with pumpernickel croutons.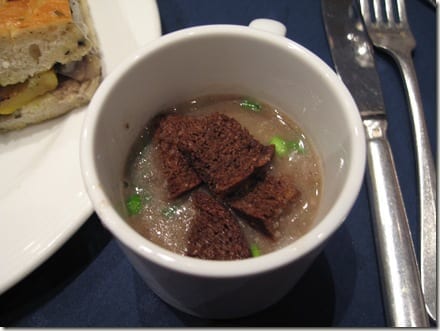 And salad topped with blue cheese, grilled veggies and a veggie sandwich. I had been craving a yummy panini and this hit the spot.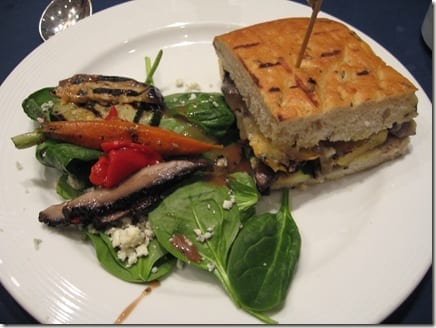 At the end of the day Jell-o sponsored a cocktail hour. They had some of their new mousse cups out to sample. I had been wanting to try this.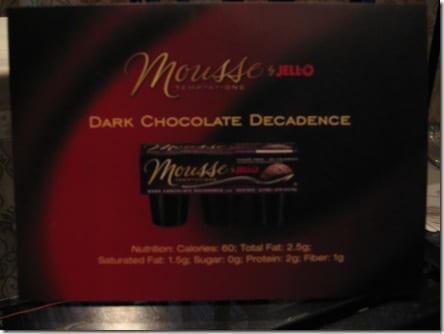 It was good – especially given the nutrition stats.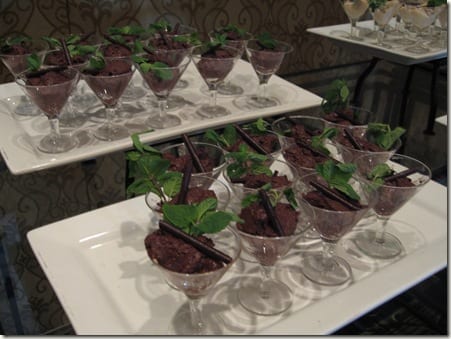 There was also sushi! Today was so full of good eats!!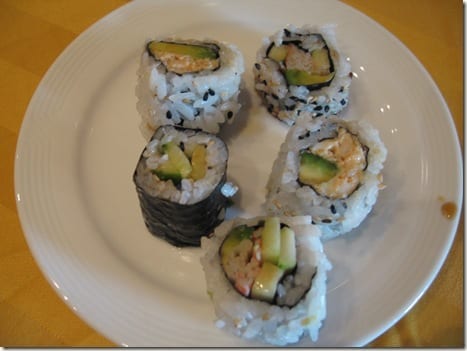 After the cocktail hour I put on my new New Balance shoes (they're doubly new)!
These new shoes happened to match my dress too!
Shoes: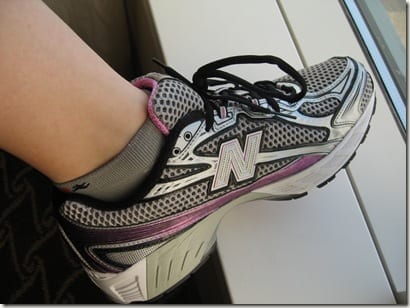 Mostly my big head, but some Dress too: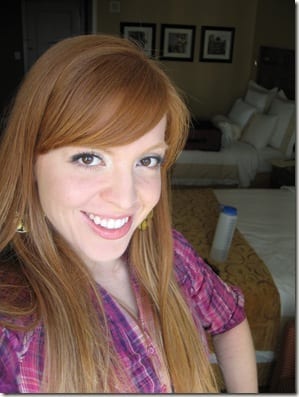 And I took a little walk around the water with Jogger's Life. It was beautiful out today. Beautiful!!!
Whole Foods was just around the block so Ben and I stopped there before going home. Dinner from the salad bar was in order as it always is following an evening trip to WF.
They make the best pretzel rolls too. I got this the last time I hit up WF and have been thinking about it ever since.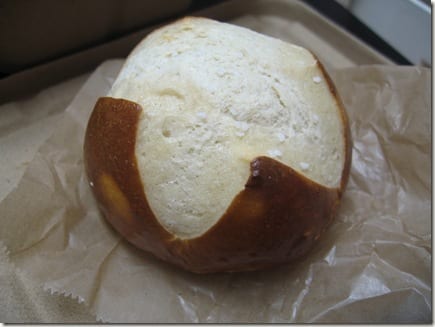 Ever heard of Dark Chocolate Almond Butter? No? That's probably for the best. Take it from this almond butter addict – stay away from this stuff.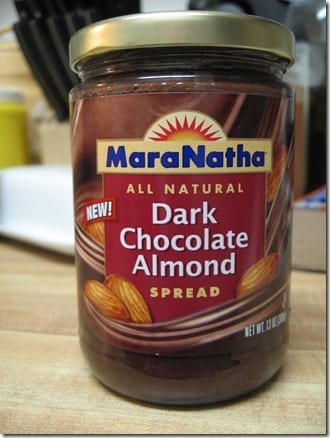 Actually, it's good – but not great. I think almond butter topped with some melty chocolate chips is better. Trust me – I've tasted my share of both.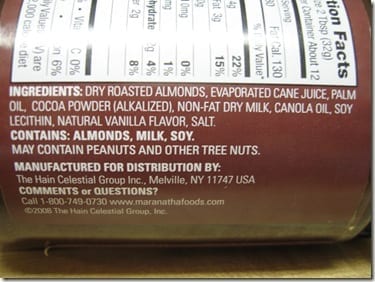 Ummm – could this be the perfect ending to the day?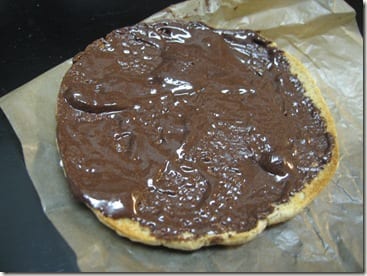 Updated to add: Ben has forced me to drink some rum and juice. And by forced I mean I asked him to make me a drink because I need to unwind from this crazy fun day!!
Everyone I met at Fitbloggin was super cute in person and I'm really glad I got the chance to say "hi". If for some reason we missed each other feel free to email me anytime 🙂 Hope you all had fun too!
If you didn't attend the conference I took a ton of notes and I'll be recapping some of the great information tomorrow! Stay tuned, but for tonight I'm going to finish my large cocktail and relax.